Mobility design
Beautifully intertwining interior design and automotive universes
Renault 5 Diamant – a one-of-a-kind electric show-car developed with Pierre Gonalons for the iconic model's 50th anniversary.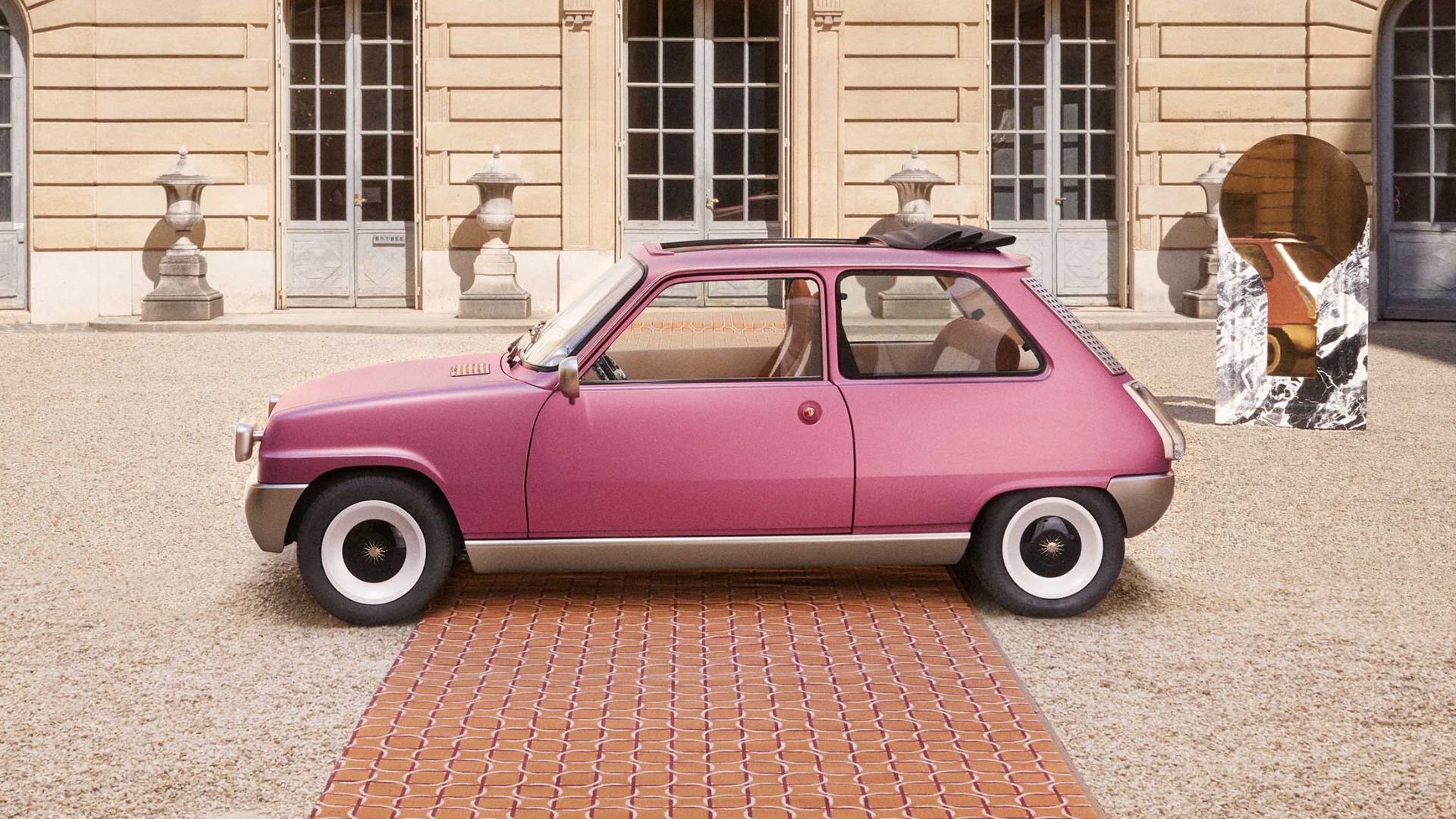 Celebrating this iconic model's 50th anniversary, Renault joined forces with French designer Pierre Gonalons to reinvent it into 'Renault 5 Diamant' – a one-of-a-kind electric show-car that beautifully intertwines the interior design and automotive universes.
"As I see it, the Renault 5 embodies a pop, upbeat as well as categorically contemporary lifestyle.
What I wanted to do with Renault 5 Diamant was to pay tribute to its revolutionary design and at the same time transfer the shapes as well as colors in my universe to the automotive world" says Pierre Gonalons.
Encompassing intricate delicate details – his inspiration stemmed from the decorative arts and particularly from fine jewelry.
When viewed from the outside, one can see that this extraordinary car's body is innovatively streamlined for Renault 5's distinctive lines to stand out.
Its head as well as rear lights have alluring gem-like faces, while the wide wheels inherited from the Alpine version are smoother and have a sun in the center – an eclectic symbol Gonalons holds dear.
With a combination of three layers of paint – the exterior color brilliantly comprises golden pigments on a pink base, covered with frosted varnish producing a wide variety of effects ranging from stunning golden dashes in the sunshine to bluer tones in the dark.
Going further, its interior is eminently lean and minimalistic – door handles, window winders and the shift lever skillfully embodies truncated spheres featuring distinctly Parisian hints in brass gilded with pale gold, stainless as well as hard- wearing materials.