Furniture design
5 designs by Richard Yasmine that breaks the rules of real-world limitations
Richard Yasmine invites you to enjoy the simplicity and fantasy of the hybrid object design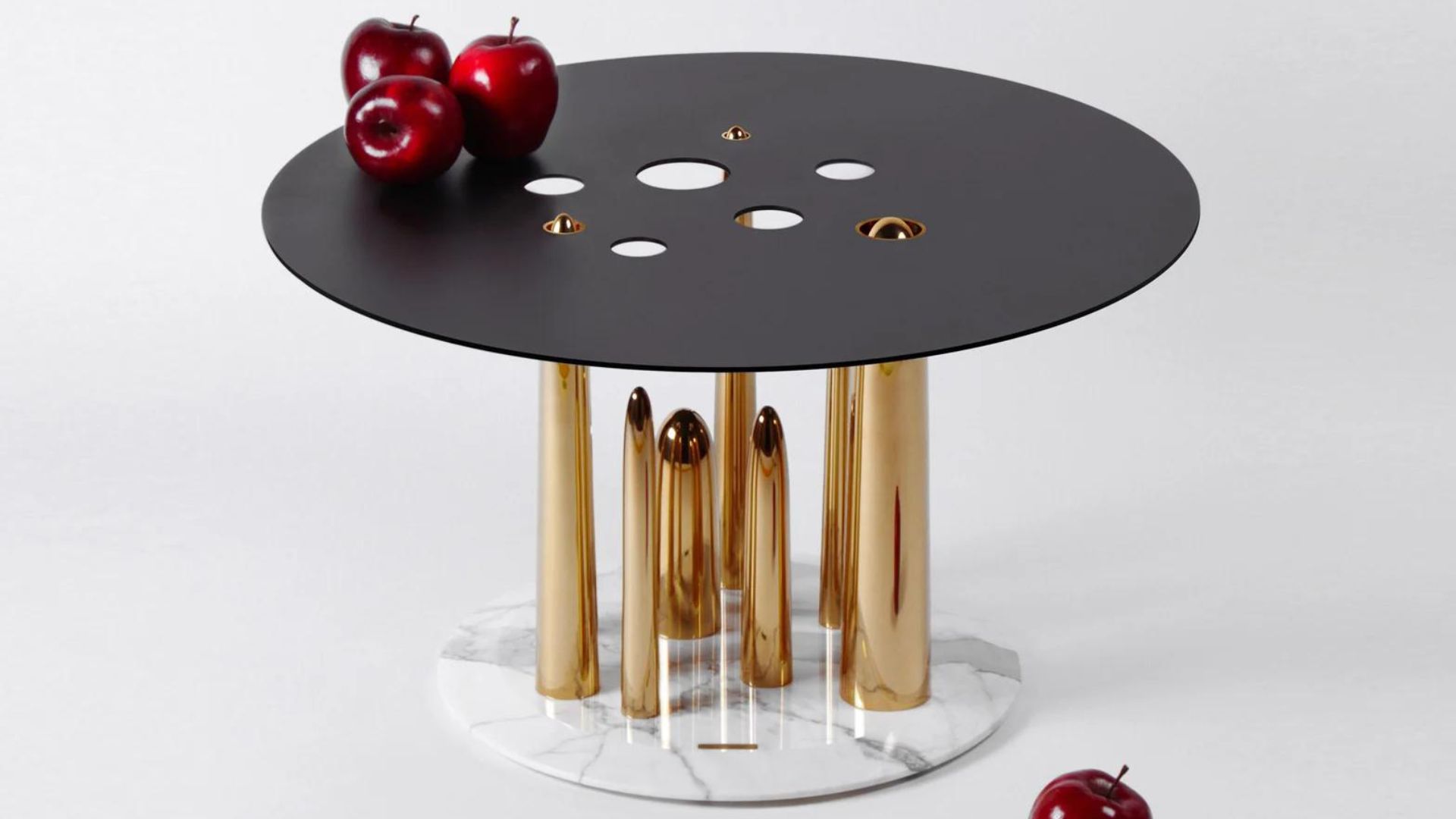 Richard Yasmine is a Lebanese designer and interior architect, born and raised in Beirut. His design is simple, bold and straightforward, yet with a touch of fantasy. His projects and designs have been a permanent attendant to many workshops and fairs in Paris, Milan and New York.
Richard combines well a traditional design and trendy details. He uses traditional carving and marquetry on rough materials like wood, metals and stones, combining the original and modern design. His projects and designs have been featured in many local and international blogs and magazines, as well as a permanent attendant to many workshops and fairs in Paris, Milan and New York.
Richard Yasmine – 5 projects:
Calibre 32
"Calibre 32" is a circular stool composed of multiple leftovers wooden pieces varying in sizes, accumulated together to form the base and the top using vintage joinery in an artisanal marquetry style.
As Confucius said: "Before you embark on a journey of revenge, dig two graves".
Bleeding Soul
"Bleeding Soul" has the philosophical and dramatic perception and this quote inspired the Lebanese designer to create the whole concept of the mirror.
It is a rectangular freestanding mirror made of waxed walnut wooden frame with 3 rough metallic nails turned to give the desired shape in this case.
Metallic nails are on left side of the mirror used as coat hangers, underneath of each nail a removable drop of blood made of resin on a magnetic metallic sheet emphasizing the main idea.
Glory Holes
"Glory holes" is more than just an ordinary table. Glory Holes is a modern muti-functional table that can definitely be considered as a hybrid art. Those "holes" that actually are part of design can be used as, for example, vase.
It's more like an interactive installation, not to mention those who have a playful imagination. Well, a "sex toy" is a part of the concept noting that the multi-size phallic rods are easy to remove to ease the assemblage of the whole piece.
Wonderwood
For the lovers of natural wood, Wonderwood is designed as a set of multifunctional product, used as tableware or a freestanding fruit bowl or even a valet tray. It is a 2-pieces-project: the round clean edge finishing and the crystallized Wonderwood.
Khayzaran / Fairuz
Khayzaran / Fairuz concept is to revitalize the Lebanese icon — the Khayzaran handmade chair, made of wooden structure has 4 legs linked together with wooden arcs and a high back.
The seat is made of rattan with a typical geometrical pattern.
Richard Yasmine is definitely a professional in creating hybrids. His objects transform from one object into another in several different ways, making furniture much funnier!