Design
Sarah Roseman's Soft Silica is a cross between glass and textile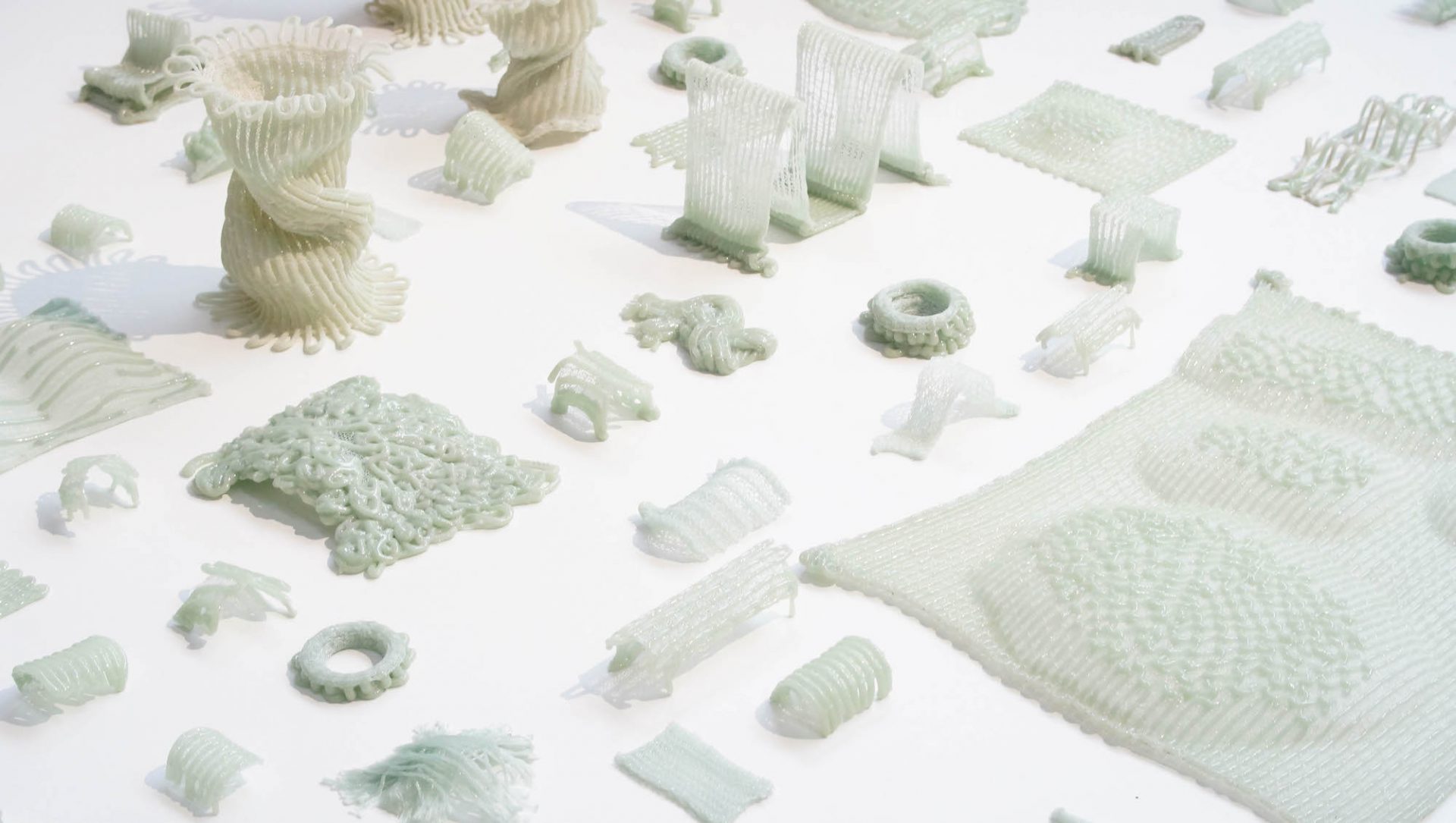 With her project 'Soft Silica', designer Sarah Roseman experiments with glass fibre textile, turning the material into intricate structures after firing.
Traditionally used as a composite material when paired with casted plastic, Sarah Roseman has found a new and innovative way to shape fiberglass into a unique collection of decorative vessels.
The result is a series of amorphous objects that merge the tactility of fabric with the vibrance of glass. To create each piece, the Canadian designer sculpts fiberglass into the desired shape before firing it in a kiln, which fuses the textile together.
"The resulting material shows the movement of the melting of glass and carries surprising tactility that shows textiles in a new way," Roseman says. "This glasswork technique is a dialogue between the textile and the kiln, as both parts of the process can be adjusted in order to achieve different results."
Roseman used this technique to create glass tapestries and sculptural vessels, but will continue to experiment, which were on display during Dutch Design Week 2021. Other examples of her work use copper wire inside the glass to create an electrical circuit that powers a light source. "The electricity can run directly through the material to power multiple light sources, which opens up the possibility of creating intricate wiring systems integrated directly into an object."
Roseman is also experimenting with creating glass tapestries for interiors and other decorative objects, which by nature of the process, are completely unique. "Since the material is a hardened glass after fusing, it can be suitable for apparel and homewares that are solid, for example glass jewellery. The process is made to order and because of the nature of the knitting technique, everything can be completely customized upon each iteration."
German designer Benedikt Peirotén proposes using waste streams to replace the energy-intensive ingredients in glass, using seashells instead.
Both the process and outcome are beautifully intricate
"Glass is a dynamic material, and the technique of slumping allows delicate control over the movement of its molten state," Roseman says. "The beauty of working with glass in this intricate way is the ability to see the melting material caught in midair, creating a material that can look like it is suspended in time."
"The challenges lie in the dialogue between the knitting process and the kiln, as both influence the end result. Throughout my research, I have learned to think from both perspectives to achieve optimal results."
3D surfaces brand WOOD-SKIN and glass specialists 6:AM present a new decorative surface merging the ancient knowledge of the glass masters of Murano and avant-garde digital manufacturing.