Design
Single seating system, multiple configurations – meet 5052
Crafted utilizing 5052 aluminum – this minimalistic piece of furniture is perfect for your residential as well as commercial spaces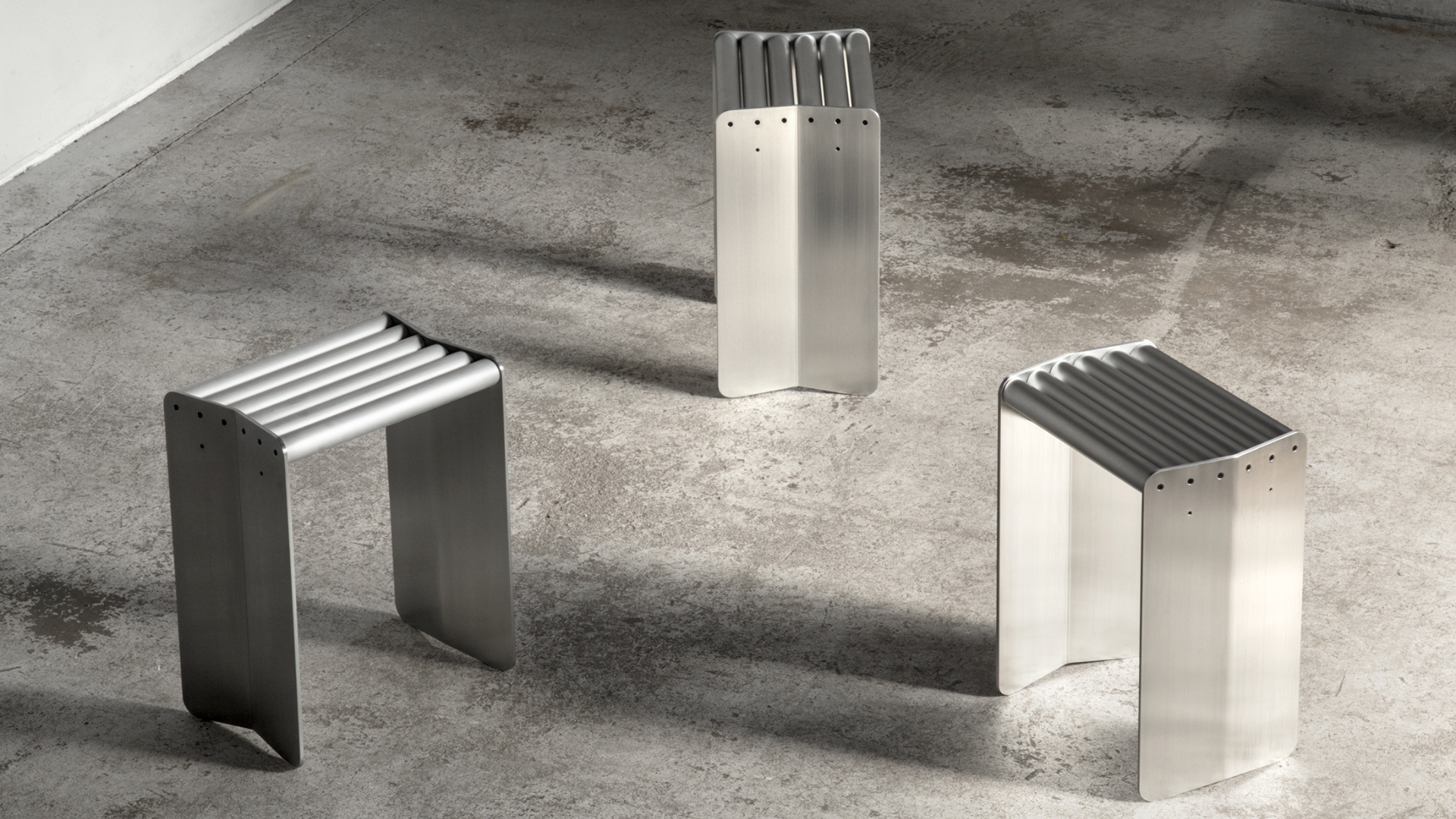 With a keen eye for customization, Montreal-based Industrial Designer Andrew Ferrier crafts 5052 – an eclectic but one-of-a-kind seating system made up of a single set of components that can seamlessly create multiple configurations. 
Born and raised in Canada, Ferrier spent his early days surrounded by craftsmanship – shadowing his father, a cabinetry man, he assembled furniture and learned from a young age to appreciate materials and products made to last.
From furniture to homewares and consumer electronics – today he's an award-winning industrial designer dedicated to creating innovative human-centered products embodying thoughtful materials. 
A material known for its strength, resistance to corrosion and durability – his new seating system is skillfully fabricated utilizing 5052 aluminum.
Ensuring a refined appearance that can withstand outdoor environments, the stool's brushed and finished with a protective coat of wax.
Beautifully minimalistic with clean lines and attention to intricate detailing – use of high-quality material and finish makes this refreshing piece of furniture perfectly suitable for both residential as well as commercial use.
At first, "by rearranging the parts of the seating during assembly – its shape is inverted allowing one to organize the stool into endless patterns to suit a given space" shares Ferrier.
The piece of furniture is further linked together with rubberized magnets – one can simply place the magnets on the lower row of exposed fasteners and arrange the seating together.
This solution therefore allows the configurations to be effortlessly broken apart quickly for times when one might need an extra seat at the table or need to move this system out of the way.
To prevent scuffing – the magnets brilliantly provide a buffer between adjacent surfaces too.
"Whether linked together with the rubberized magnets or placed around a room individually – the subtle difference in form provides a personalized feel and variation in the design" he adds.
Offering multiple benefits to users, this intuitive assembly process additionally requires only a common Allen key. As people move or rearrange their space – they can easily adjust the configuration of the seating to suit their changing needs. 
Swapping out a replacement part is also made fuss-free, providing peace of mind for commercial space owners who understand that accidents happen.
Lastly, "this product can also be flat-packed and shipped to consumers – making it a more accessible option for those who value both quality and sustainability!" concludes Ferrier.