Architecture
Sivak+Partners invites you to rethink your idea of comfort with their minimal and thoughtful interiors
Sivak+Partners, a Ukraine-based studio, creates comfortable spaces for life, work and leisure while developing new solutions to improve people's quality of life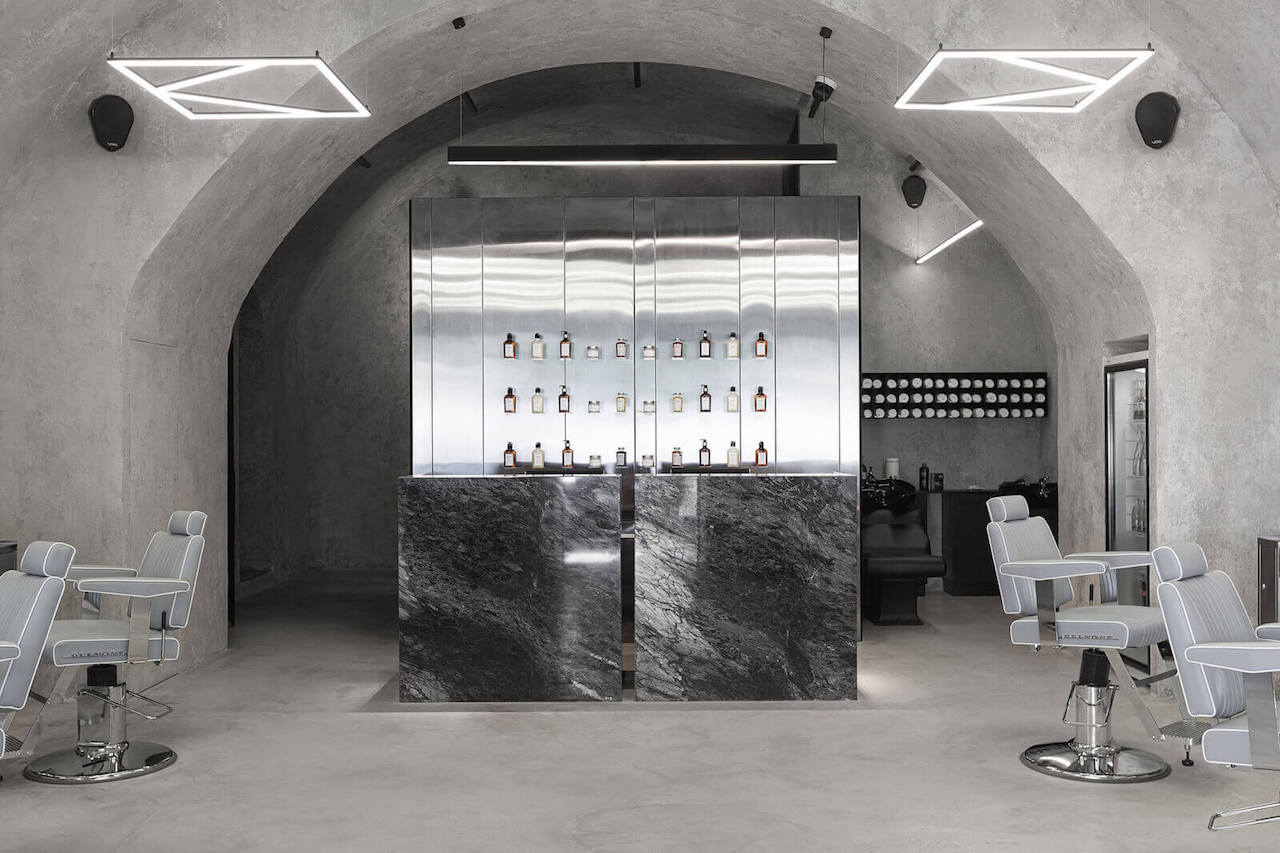 As we spend more and more time indoors, we gain a sense of how important interior spaces are and how much they influence our life and well-being. Designing an indoor environment is a big responsibility for a professional, they must plan, research and understand fully and completely the person they are designing for. The Ukraine-based studio, Sivak+Partners, does exactly that; their goal is to create beautiful spaces while developing new solutions to improve people's quality of life.
It is through their "less is more" and "every object matters" motto that they manage to achieve minimal yet thoughtful spaces that invite you to rethink your idea of comfort and even the principles of life.
We asked some questions to Alexey Gulesha from Sivak+Partners about their goals, values, process and what advice they would give young designers.
Who are Sivak+Partners? How did your journey begin?
Alexey Gulesha:
"We are a team of interior architects. Some of us were friends from the university and somehow we became a team and started our partnership. I became a part of this team 5 years ago when it all just started."
Sivak+Partners goal is to create comfortable spaces and create new solutions to improve people's quality of life, what is the process you follow on every project to achieve this goal?
Alexey Gulesha:
"When you want to teach someone to live his life in a new way you must understand and try it by yourself at first. So we usually spend a lot of time analyzing modern architecture and design philosophy and trends and searching for new ideas and visions.
For our clients, it's always a learning of new meaning rather than just consuming some trending furniture and lights."
Which are the main values, core concepts or style inclinations that, above all, will always represent Sivak+Partners?
Alexey Gulesha:
"We are really deep into "less is more" but in 2020 this thesis must be a bit transformed into "every object matters". So we try to not just follow the minimalist trends but fill our interiors with objects and forms that inspire people to rethink their conclusions about comfort and even their principles of life.
I believe that interior design can drive you to work like crazy or to calm down, relax and think about something that really matters. So we try to give our interiors the right mood."
Your most recent project, Beach Hotel in Odessa Room 1, is the first part of a large hospitality project. Can you tell us how the project came to be and the development phases behind it?
Alexey Gulesha:
"The client bought a plot in a beautiful part of the beach in Odessa region and asked us to show our vision of what could be built there. So we made a few concepts and we are now discussing what to do next.
There might also be other rooms, a hall with a restaurant and certainly the architectural part. We are working on it."
The material chosen for the Beach Hotel in Odessa Room 1 was through a method you call 'tactile contrast'. Can you tell us the process you follow when using this method and choosing materials?
Alexey Gulesha:
"I think this is not very complicated. Every material has its emotion, which it drives to us through its look and feel. I tried to match completely different emotions, thereby exacerbating the contrasts of sensations. Like hard cold concrete and warm soft rug."
The interior design of the Beach Hotel in Odessa Room 1 was inspired by James Bond movies from the 80's. What other fields and inputs, inside and outside of the design world provide you inspiration?
Alexey Gulesha:
"I think it is better to say that the main inspiration was the modernist architecture of the '70-'80s but this room really looks like something from this movie. Other rooms will be a bit different and will not be cinematic, but more cozy and simple."
What are the challenges or goals for Sivak+Partners in the near future?
Alexey Gulesha:
"We have a lot of residential projects now and a bit of commercial. Trying to do our best but maybe it could be interesting and very challenging for us to do some social design. So we are open to any offers :)."
Thinking of the many talented and ambitious architecture students out there, what is the most important piece of advice for fresh graduates in the field?
Alexey Gulesha:
"The best and the most game-changing advice I ever was given was that simple thing to not fall in love with your design too much.
It means that every design problem can be solved in many different ways. When you are too much in love with your first one, you become stuck with this and can't open your mind for a better one.
I see a lot of projects every day that are possibly good but could be better if the artist moved deeper into the objective and spent more time analyzing the problem rather than stop on one of the first ideas that came to his mind.
Look for the best solution and be ready to easily give up a simple mediocre idea."