Architecture
This loft in Brazil softens its industrial interiors with organic materials
Crippa e Assis Arquitetura's "Loft on Life" design focuses on minimal elements without losing its elegance and grandeur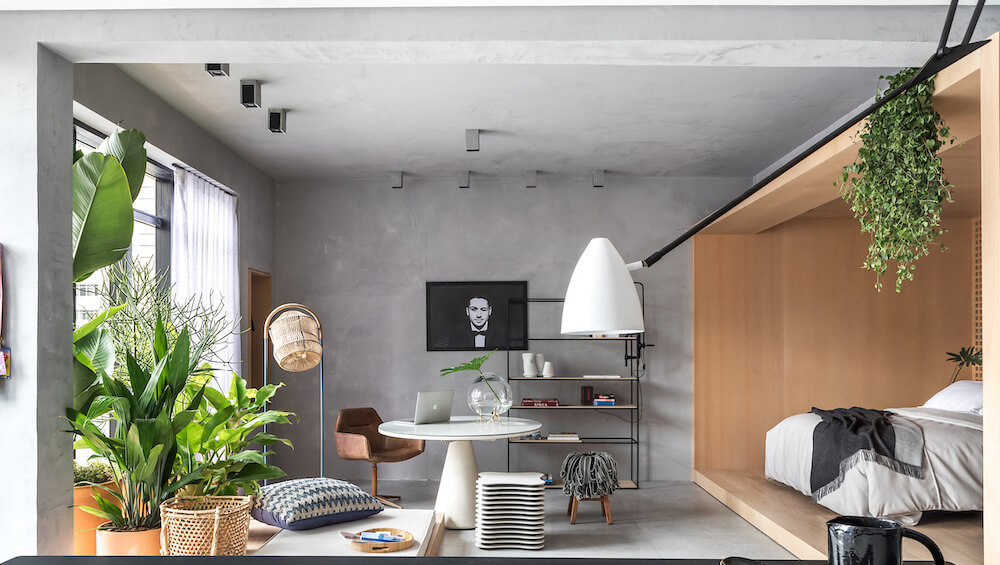 Architects Maria Alice Crippa and Gustavo Assis of Crippa e Assis Arquitetura, realized that the role of the house also interferes in stimulating the sensations, which are responsible for providing this inner reunion. From this perspective, the studio idealized Loft on Life, a welcoming space intended to embrace and bring comfort through the senses. 
"Our modern world doesn't let us hang up," the studio explains. "We live online 24 hours a day, under the eyes of the constant need for acceptance, and to share everything in the search for popularity. How we see ourselves and how we are seen. Therefore, in this environment, we seek to portray the meaning of rebuilding."
The architects worked on the premise of using as few elements as possible whilst aiming for an architectural look that is simple and natural. In doing so, the studio opted for a streamlined layout, clean surfaces and pure volume, which are their signature markings.
A material palette featuring organic materials like marble and wood is counterbalanced by a more industrial selection of plaster and polished concrete. Together, they work to divide the interior, making visible its various functions.
The space of Loft on Life is divided into three areas distributed in 72m², the first of which is a communal space, which is decorated with furnishings by Brazilian designers, such as Jader Almeida, and works of art by Gabriel Wickbold. 
Meanwhile, the kitchen employs a more contemporary aesthetic, where the typical elements including a dining table and place to work and relax, are centered around an island. Finally, the loft's ensuite sleeping quarters are reserved inside a large wooden box with dedicated space for sleeping, dressing and bathing. 
[ Read also The MASS Collection by Fred Ganim and Agglomerati ]
"The project as a whole comes from an attempt to perceive the new ways of using spaces and new habits," says the studio. "With the desire to stimulate human relationships through environments that contribute to well-being, prioritizing people, their truths, their experiences, actions and emotions, in order to create welcoming atmospheres where everything happens."
[ Read also Transforming space into a lifestyle with YoDezeen ]