Architecture
What are Domestic Clubs and why they generate the best vibes?
They look cosy enough to facilitate conversations and a widespread sense of belonging among the guests, designed to dance and appreciate electronic music in the best possible atmosphere, we call them Domestic Clubs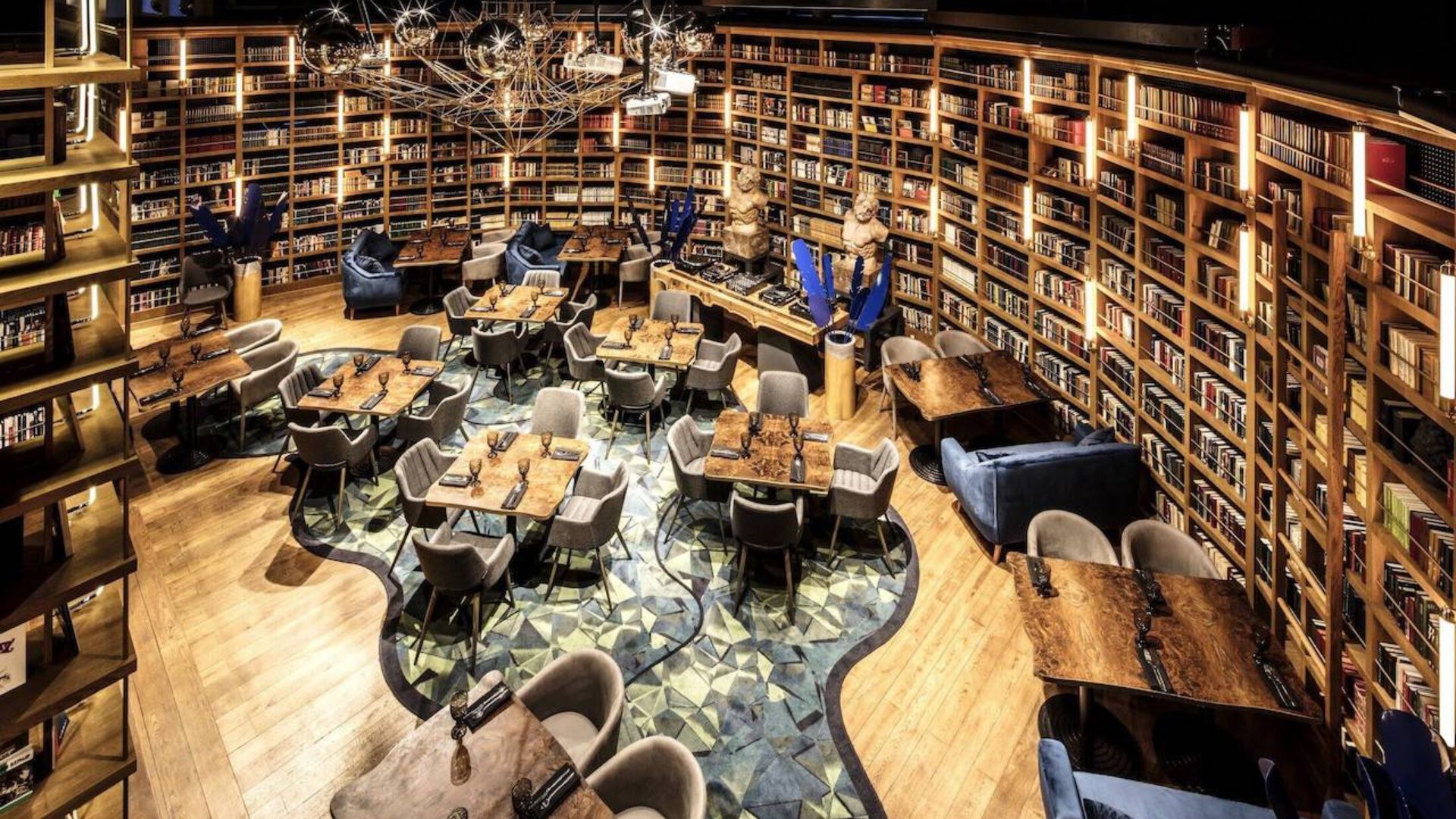 In a few weeks' time, the pandemic emergency reshaped our lifestyle entirely, forcing it to four home walls that we've transformed, with a little creativity and desperation, in all sorts of spaces from an office to a bar, to a venue for birthday parties, a gym and a meditative temple, an arts&crafts lab or a library. Some of us transformed those 4 walls into a club.
But surprisingly enough, this is not the first time it happens, kind of.
A number of domestic clubs around the world moved away from flashy light fixtures, shiny leather sofas, aggressive beverage-sponsored neon signs and all sorts of features that shout "THIS IS A NIGHTCLUB, GET DRUNK AND DANCE" in a tacky voice and complete lack of taste.
The real essence of clubbing lies in that empathic state of high-energy built on respect, harmony and cultural passion for electronic music.
We present to you a few clubs from different corners of the world that were designed to resemble a domestic context. To make people feel free, at ease, in real sync with the loop of the music we love, flowing between an escape from normality and a genuine comfort of home.
[ Read also Milanese club Re_light ]
1. Killer Kiccen – Milan, Italy
When you check their Instagram page the first thing you read is "The underground living room of Milan". And that's what it is. Walking into Killer Kiccen is like walking into a friend's home, but not that friend that asks you to take your shoes off before entering.
The funky home furnishing speaks of freedom and creativity, large windows let the light in through the morning hours, and all sorts of oddities spread on different corners of the space make this club a modern cabinet of curiosities to explore and discover throughout the night.
2. Wilde Renate – Berlin, Germany
Wallpapers, mirrors, doors, wooden floors, hanging lights it all looks like a domestic space, a decadent villa with captivating corners and countless rooms to explore.
Anyone that loves clubbing and underground culture feels at home in many spots of Berlin: Wilde Renate takes this feeling to the next level. All the aspects of underground clubbing are found here, in a place that looks like an actual residence.
3. MASADA – Milan, Italy
The club that has never failed to make us feel at home. A large living room filled with comfy couches, bedroom furniture like drawers and small cabinets, in one corner there's an old oven and some chairs, but above all, the scene is set by the two walls wide bookshelf, right behind the DJ's decks.
Here the music starts in the early hours: not in the mornings though, but in the afternoons instead, setting the start of a proper Saturday club night.
4. Chalet – Berlin, Germany
The combination of retro furniture like velvet and leather couches with wooden floors and low lights confer Chalet with a proper residential appearance, the one of an old luxurious decadent house.
An original outlook for the German nightclub which completes the experience with a garden and a stream of water.
5. Closer – Kiev, Ukraine
A bricked backyard, some large leather sofas, a wooden deck and dense vegetation all around who wouldn't want to spend their summer afternoons here?
It looks and feels like your mates' place, familiar enough and with all the space needed to welcome a joyful raving crowd.
6. Community – Moscow, Russia
A proper living space where a warm feeling is induced by the large curved wall filled with books that plays as the main distinctive element of Community Moscow and also as a backdrop for the DJ behind the decks.
Lighting fixtures typical of residential spaces, low lights between the books, seating spots and wooden floors complete the interior with the much appreciated homely feeling.
[ Read also Production Club – The Interview]