Design
A Softer Wood by Isabella Braunreuther
Project selected among the 10 must-see exhibitions in the Tortona design district, for our DWalking guide dedicated to Milan Design Week 2022.

Download our DWalking guide (pdf, mobile-friendly) with all the info for visiting.
A Softer Wood explores the potential of non-commonly paired materials with a method of wood-weaving with industrial techniques and textile crafting, thus designing a fabric that can be used as a curtain, room divider, or acoustic steering panel. 
Taking the main characteristics of each raw material, stability and flexibility, Isabella creates a new experience where the textile allows the wood to stay inside the weaving while it takes diverse shapes as it absorbs the humidity of the space, looking and feeling alive.
A Softer Wood is the designer's master thesis and one of the winner projects of the ein&zwanzig competition, which offers design students and graduates a platform to present themselves effectively to the public thanks to the German Design Council.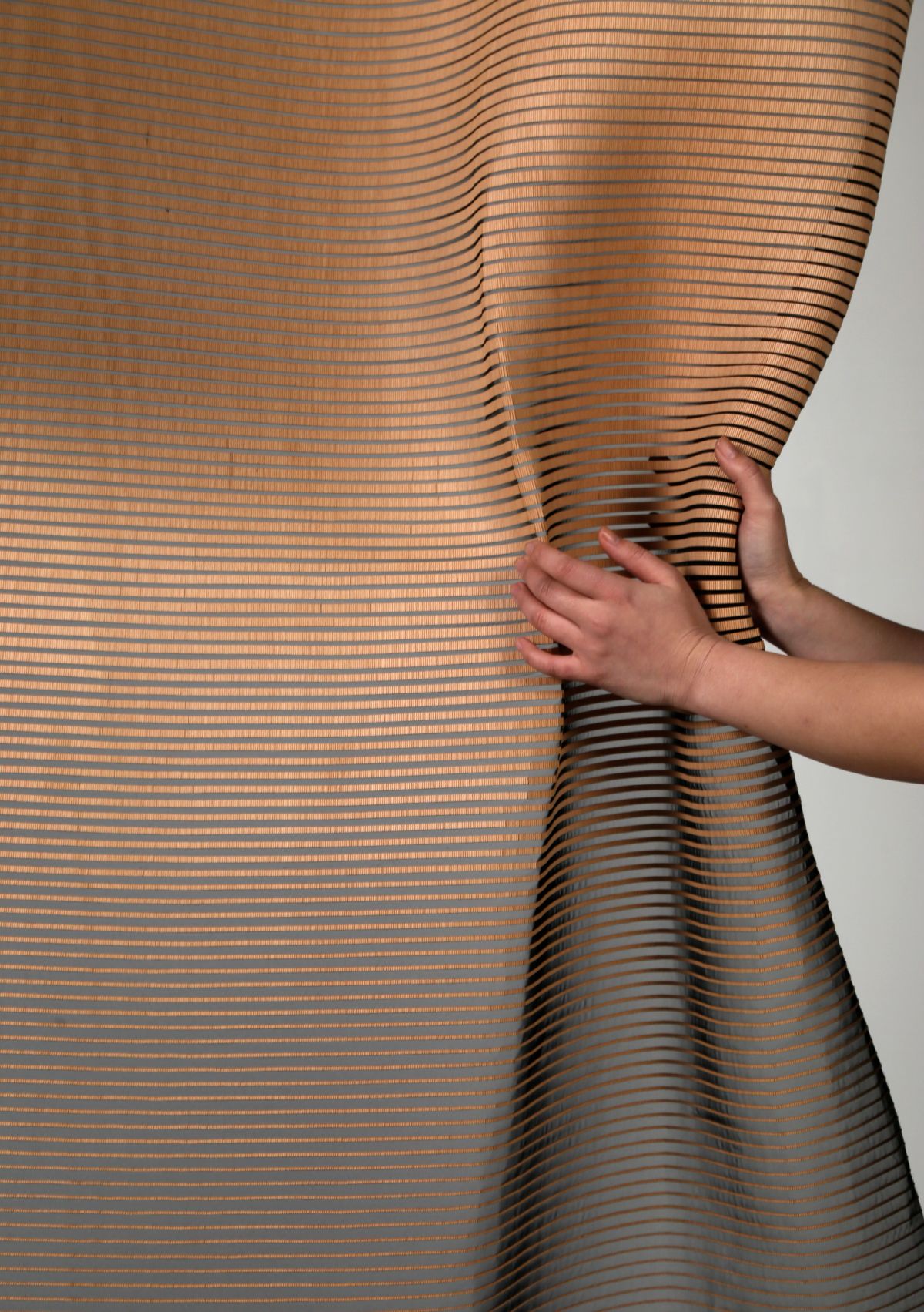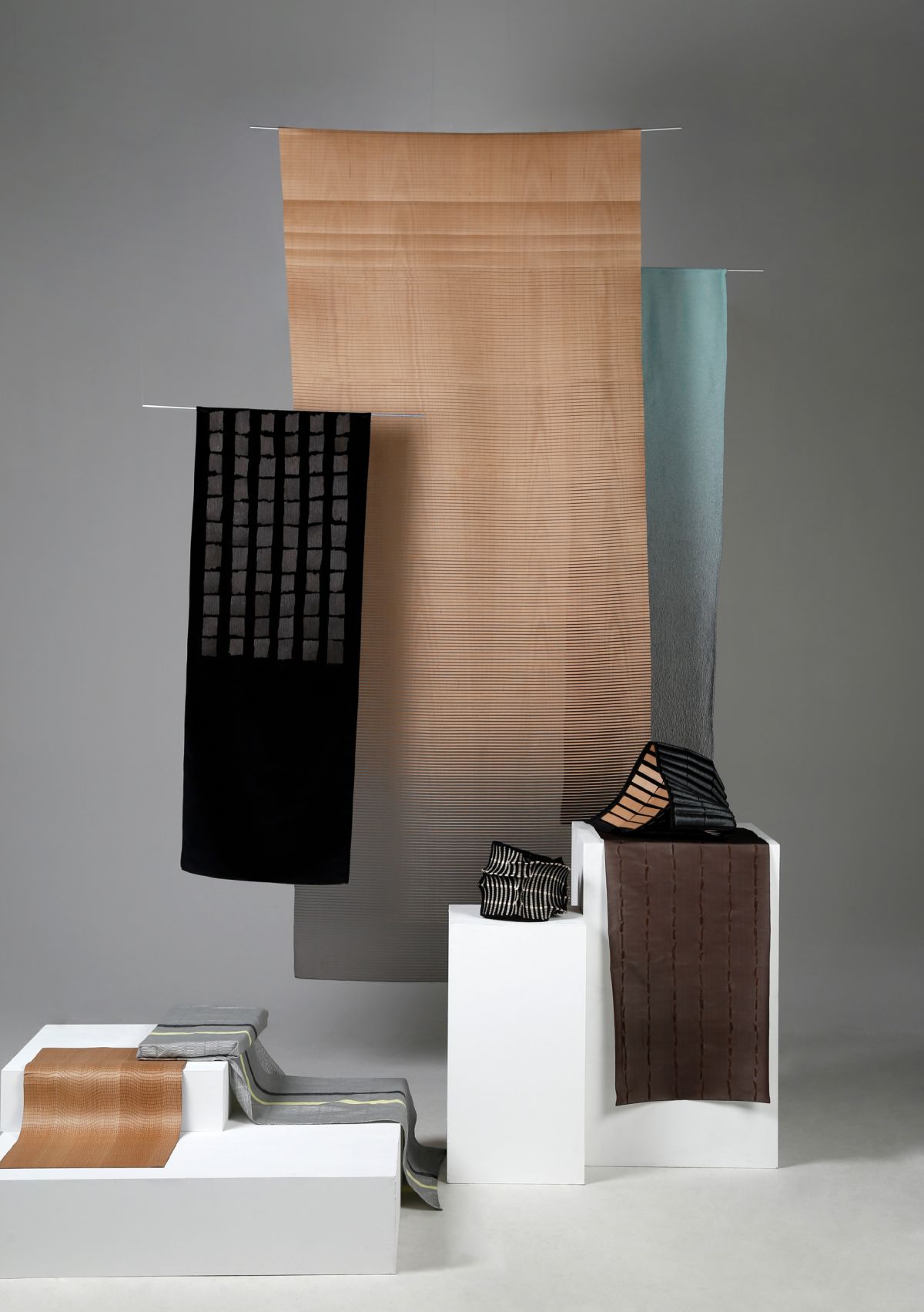 The exhibition is presented at the TORTONA ROCKS venue.