Architecture
Creating 'public sites available to all people' with Sou Fujimoto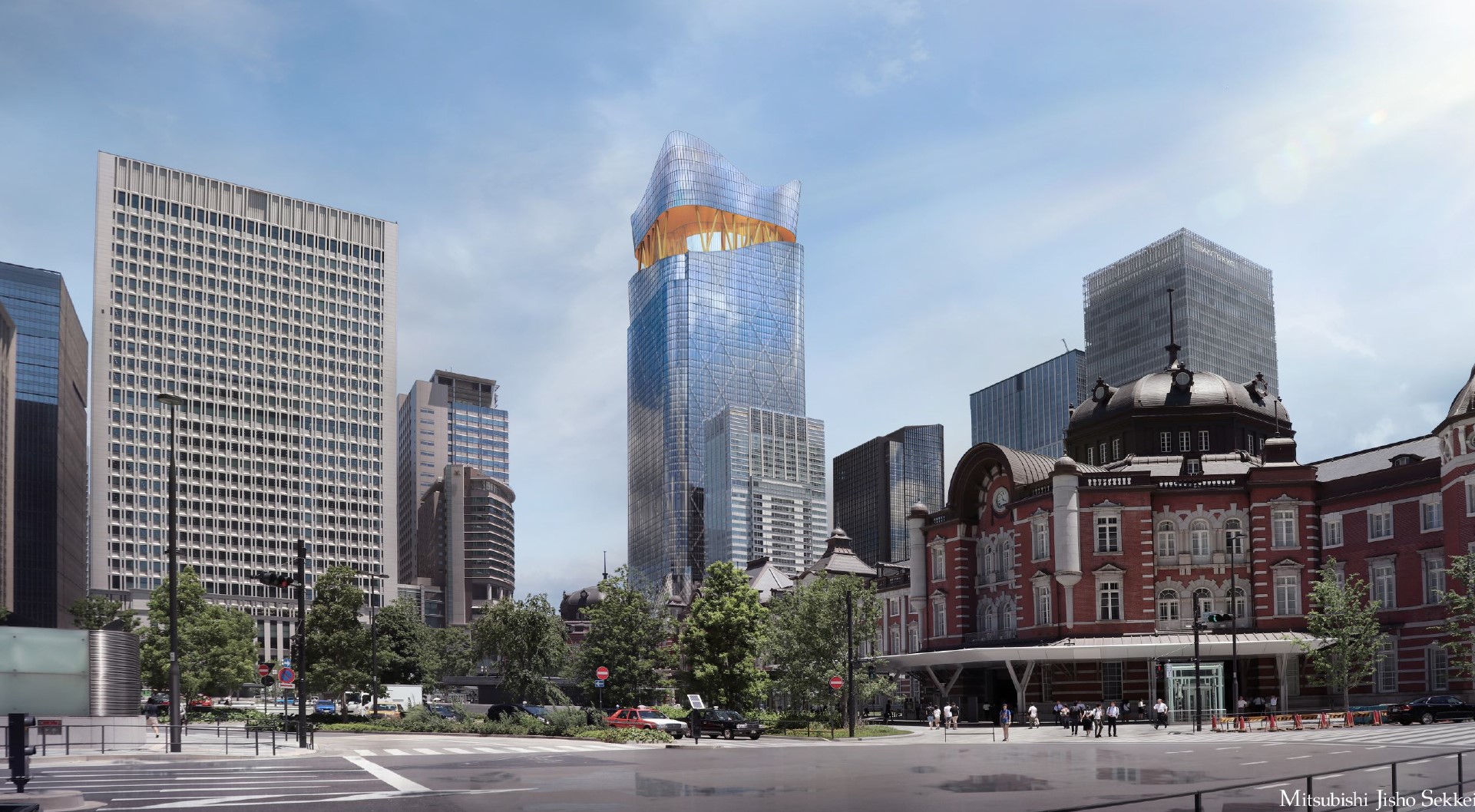 Raised on the Japanese island of Hokkaido, inspiring him through its wooded landscapes, Sou Fujimoto creates architectural sites since 2000, when he established his eponymous firm in Tokyo.
Melting the countryside culture, derived from his childhood in Hokkaido, with a much more metropolitan attitude linked to the city of Tokyo, where he currently lives, Sou Fujimoto designs nature-inspired, accessible sites. He founded an eponymous architectural firm, Sou Fujimoto Architects, in 2000, ranging from residential and hospitality to institutional projects.
Organic structures such as caves and nests, his works are based on a complementary relationship between architecture and nature and aim at respecting what already exists. Interested in spreading the potential architecture of the future, he has recently participated in the Business of Design Week event.
Curious to know more about his approach and philosophy in the architecture field, DesignWanted had the chance to interview Sou Fujimoto, finding more about his journey, design practice, recent projects and further steps.
What has your architecture journey been like, and what made you decide on such a career?
Sou Fujimoto: "Ever since I was a child I enjoyed making things. In my teens, exposure to The Beetles and Einstein gave me an understanding of the excitement of pioneering new forms. It was a pure chance that I went on to study architecture, but there I encountered those two giants in the field, Le Corbusier and Mies van der Rohe. They fascinated me. Pioneering remains fundamental to my architectural philosophy.
Interrogating what already exists and investigating the roots of things are how we discover what is new, but also what is essential. I think such a way of looking at things was influenced by being brought up in the countryside. Somehow, playing in woodlands and living in this artificial city of Tokyo and thinking about the architecture are connected in my deep consciousness. It's why I ask primordial questions."
How is your 'back-end' process articulated in your design practice? And how does this background evolve while working?
Sou Fujimoto: "My process is grounded in doing solid research into all factors. This includes the features of a site and climatic conditions, also cultural background. Programmatic analysis is a way to design what lies beyond those present conditions.
Questioning fundamentals and origins brings out what is new, but also what is timeless. These are the essential unities of form and space. When I work, I keep many ideas in play, as operational variants. They fuse and mutate as a project evolves."
Relying on cultural background, a project becomes even more interesting and valuable. Singaporean Industrial Designer Gabriel Tan gives evidence of that, by stating "Design is inherently connected to culture".
Which are your most important and recent projects? What is the underlying design process that adds value to them?
Sou Fujimoto: "My current projects include the top portion of Torch Tower, which is set to be the highest building in Japan. It is a collaboration with Mitsubishi Estate Company. Second is a Town Office and Cultural Complex at Higashi Kagura, Hokkaido, which happens to be the area that I come from. I am also working on Taisetsu Funeral Hall, in Hokkaido too.
Recently-completed projects include the Shiraiya Hotel in Maebashi, Gunma Prefecture, and Uniqlo Park in Yokohama, while Ishinomaki Cultural Complex will open next spring. Fundamental to all these designs are the issue of how to create 'public sites available to all people'.
I think a site must be more than just an architectural space. It should embrace communications between diverse peoples, but at the same time be something we can hold in common."
What does it mean for you to take part in the Business of Design Week? Participating this year, what is your expectation?
Sou Fujimoto: "I was first invited to BODW several years ago. Since then it has been like my family. Participating this time, during the Covid-19 crisis, I look forward to reuniting with people I am close to, as well as meeting new members."
What is next for Sou Fujimoto?
Sou Fujimoto: "I'm the venue-design producer for Osaka Kansai Expo 2025, and I am now at work on the masterplan. I want to give full consideration to the question of what it means to gather the countries of the world into one place. I intend to utilise virtual and physical spaces and integrate them.
I also want to generate fundamental relationships between people, individuals, societies and nature. The world is becoming more and more divided. Yet I cling to the hope that we all have something to share. I want to give form to hopes for a future that is both diverse and unified."
Architects are often inspired and influenced by nature, perceived both as a limit and as a substantial source. Tucson-based Rick Joy's architectural work shows how Nature is considered to be the biggest luxury.