Visual design
Enhancing the unquantifiable aspects of life with Special Projects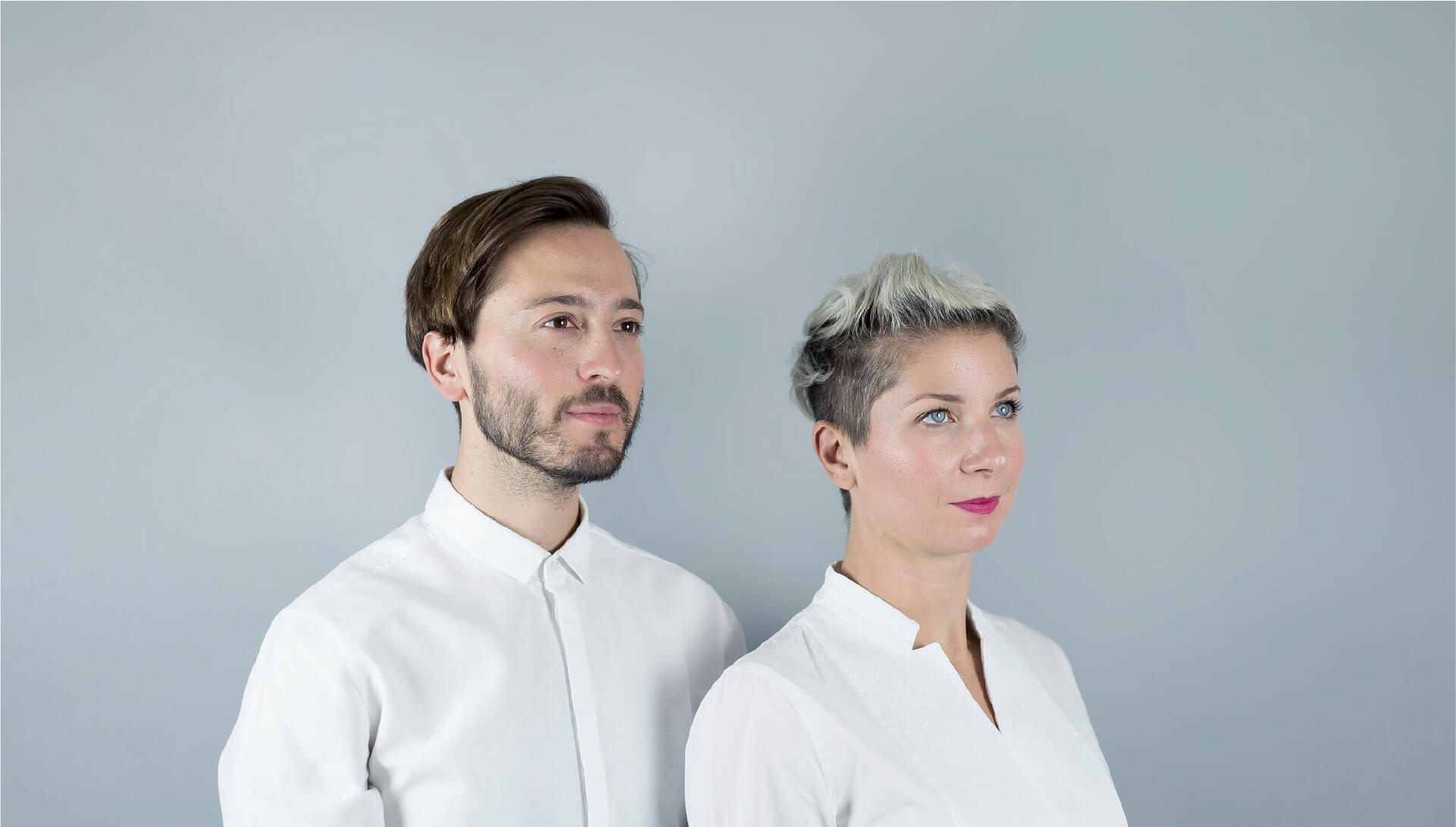 Special Projects creates products and inventions that improve our lives through meaningful design, innovation, and delightful positivity.
Founded by creative director and industrial designer Clara Gaggero Westaway and experience designer and magician Adrian Westaway, Special Projects is a London-based studio that focuses on creating innovative and user-centric designs that aim at improving the way we live.
It is through their combination of user-centric design principles, a complete understanding of technological possibilities, and the unique and gleeful process of magicians that they are able to create products that give value and add meaning to people's life.
Their thoughtful approach to design has lead Special Projects to work with world-renowned companies such as Google, Samsung, and P&G, as well as earning multiple design awards for their projects. It is clear the creative duo will never cease to amaze us and will keep doing so through empathy, clarity, experimentation, and of course, a dose of magic.
Who are Clara Gaggero Westaway and Adrian Westaway? How did your journey in design begin?
Clara Gaggero Westaway: "We met at the Royal College of Art, where we were both studying Innovation Design Engineering. I had been running a fashion label in Berlin after studying Industrial Design in Italy, and Adrian had completed a master's in Electronic Engineering. Our very different backgrounds often help us find the right solution to a challenge, with Adrian bringing his very techy knowledge and engineering background and me bringing my product and visual design experience."
Why Special Projects? Why focus on design and invention consultancy?
Clara Gaggero Westaway: "The great thing about running our own design and invention consultancy is the freedom that it gives us – our work divides roughly into thirds: we spend about a third of our time working on early-stage research and development for new products or product refinement for big global brands; about a third of our time working for startups for whom we might be designing one element of the user journey or the whole experience from first sight to decision to buy, and everything in between.
We work with a lot of startups to develop their idea for a business, test its feasibility, and design every touchpoint. And a third of our time we spend on our own inventions – our research work exposes us to new ideas and technologies all the time and these often spark new and exciting inventions of our own."
Which are the main values, core concepts or style inclinations that, above all, will always represent Special Projects?
Clara Gaggero Westaway: "Our values are relevance, clarity, empathy, magic, and optimism. These run through everything that we do and it's a great discipline for us to make sure that all of our work complies with these standards that we set for ourselves. These values are underpinned by the core idea that all people have superpowers, and that if you can uncover or draw out their intuitions, aspirations, and dreams, you will reveal the inspiration for many of your designs. All of our projects start with a lot of user-centered research – we get the ideas for our work from the people that will use the inventions we design.
Adrian is a member of the Magic Circle, and we often use the principles of magic in our process – we don't design tricks for magic shows, but instead try to use these principles to give people a warm fuzzy feeling of delight, while at the same time providing a functional benefit. We pride ourselves on our calm use of technology – we never create gadgets or gimmicks for the sake of it but always consider how the technology will impact the user, how it will make them feel. So if it will make the experience a more positive one for the user, it goes in. If not, it doesn't make it.
Our digital inventions are often inspired by the physical world – and a lot of our work features inventions that have both a digital and a physical element. That is one of the things that makes our studio unique."
You aim to enhance the unquantifiable aspects of life through meaningful design and inventions. How do you make this happen? What is your creative process like?
Clara Gaggero Westaway: "Our methodology is actually quite simple but we apply it rigorously to every project we do. We always start off by immersing our whole team in a subject area and research mission. We prefer to work as a team on a project, the designers are also the researchers. Our team is very diverse, this is especially important when doing user research as it helps to build rapport with the user, and different team members get inspired in different ways during an interview.
You would be surprised how varied the observations of the same conversation can turn out to be! We design bespoke workshop activities with our clients to interrogate the brief – and we're not afraid of going back to the client to modify that brief if needed – and set the priorities for the project, and then we talk to a lot of different experts in the field, as well as experts in the user experience: the potential users of the invention.
This is where our inspiration comes from, and where the DNA of the solution and design process is uncovered. Adrian and I often find that we pull in different directions on a project – and it's when we meet in the middle that we arrive at the right solution."
We are constantly overloaded with the continuous output of products which may or may not have a good design practice behind them; for you, what makes a great design?
Clara Gaggero Westaway: "We believe very strongly that good design should be accessible to everyone – it should not exclude anyone and should have a timeless quality. It needs to answer a genuine need, and often 90% of the work is identifying a problem worth solving.
The experience needs to be pure and clear, uncluttered, and calm – a lot of our work feels minimal but we are trying to bring clarity to an experience. Finally, it needs to be optimistic – we are a small and specialized studio, people come to us for a different outlook on a problem and we constantly want to push the boundaries of what people thought was possible, in a delightful, optimistic way."
Your work is conceptually rigorous and blurs the boundaries between industrial, experience and interaction design. What are the main challenges that you encounter when developing a new project and how do you overcome them?
Clara Gaggero Westaway: "One of our biggest challenges at the moment is that due to coronavirus restrictions we aren't able to meet with users to conduct the interviews that underpin our insights and inventions. So we've had to invent new ways of conducting our research remotely – it's forced us to be very inventive and we've come up with some really great new techniques.
A more ongoing challenge with new projects is that we are often given a brief that is really specific and will solve part of a problem, but probably not the bigger problem that lies beneath it. This is why we start every project with a client session which enables us to ensure that we are answering the right questions with our designs."
What are the main trends & future directions within the interaction design sector and what do you think of them?
Clara Gaggero Westaway: "We are pursuing a vision of relevance, clarity, and optimism. Whether these are trends within the sector, I'm not sure. Hopefully, they will."
What is next for Special Projects?
Clara Gaggero Westaway: "We originally thought that growing the number of people in our studio was the way forward, but over time we've come to realise that the most important thing is growing the quality of our work, taking the time to do things properly and deeply and really providing something unique for our clients and inspiring for the world.
If I were to say what the future holds, I'd say it's about creating an even better working environment and process for our team and clients, to really enable us to go to special places with the work we do."
If you want to find out more about Special Projects work, don't miss Envelope calls a timeout on your relationship with your phone.