Design
Scoop for Spotti Kitchen Studio – a new ceramic collection on the block
Your tableware just got an upgrade as Vero, Spotti and Zaven merge together to propose Scoop, design objects tailored for contemporary environments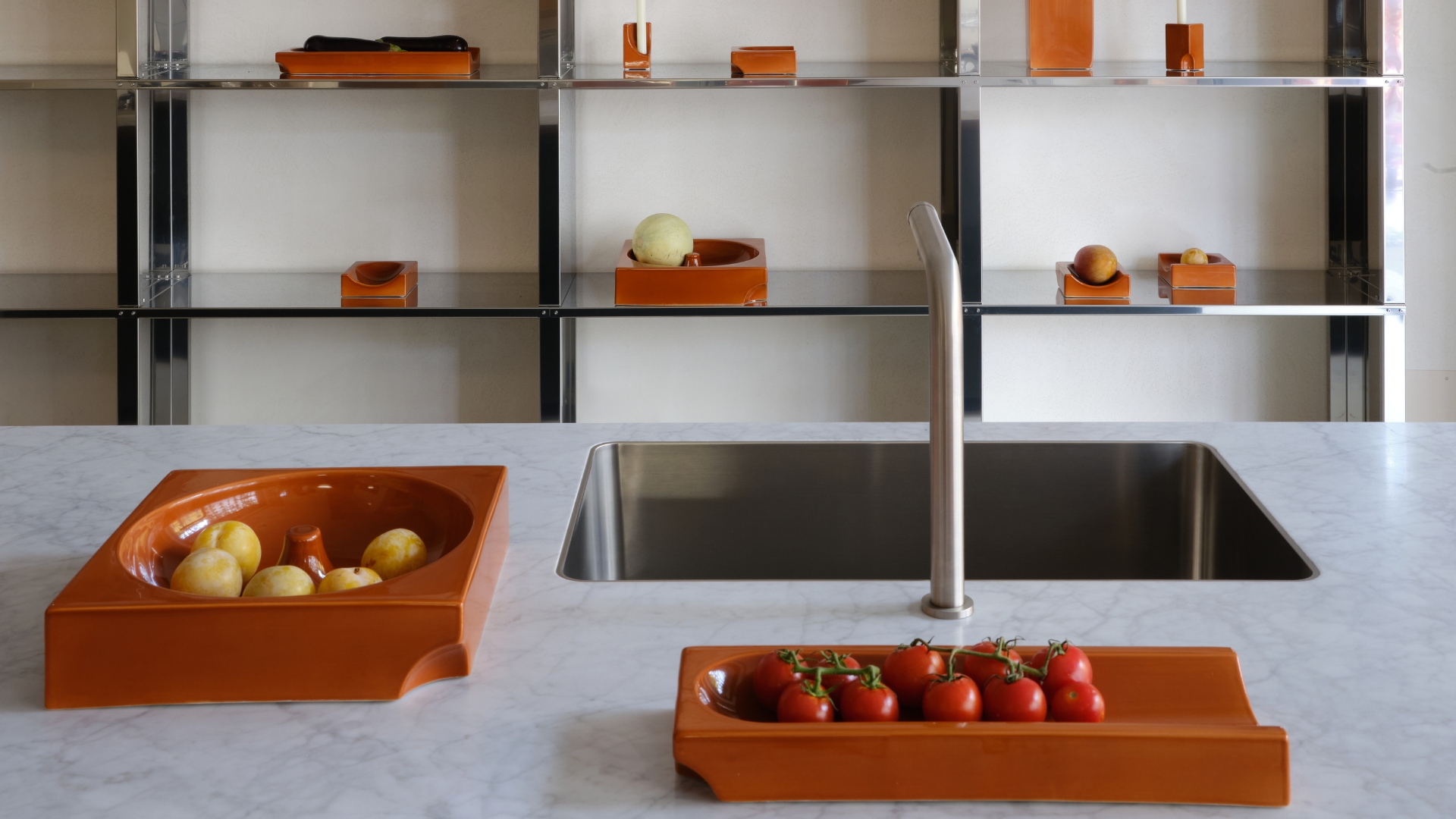 Design brand Vero and Spotti are here to present Scoop – a special edition of accessories conceived exclusively for the Milanese space Spotti Kitchen Studio, dedicated entirely to kitchen design. Crafted by the Venetian duo Zaven, it's composed of complementary ceramic elements featuring alluring new hues.
Vero, Spotti, and Zaven – these are the three Italian entities rooted in the local territory but with an internationally attuned aesthetic and have seamlessly merged together to propose original design objects tailored for contemporary environments.
Bringing eclectic but one-of-a-kind projects and collaborations like this one to life, Spotti Kitchen Studio focuses on experimentation since its inception.
Much like effortlessly scooping ice cream from a container with a spoon – Scoop embodies a series of humble home objects born from the idea of subtracting material from a solid volume.
The fruit bowl, tray, candelabrum and vase are comprised of pure geometric volumes from which other volumes such as cylinders to spheres are subtracted, occasionally splitting and then completing each other in the whole.
This color scheme conceived for the exclusive limited edition at Spotti is "rust" – a reference to the warm colors of the Mediterranean soil, in line with the natural shades favored by the Zaven design duo.
Additionally, the velvety surface and soft geometries go on to spontaneously evoke moments of conviviality and food sharing around the table.
"It is an honor to become part of Spotti's offering – such an established showroom – representative of the most interesting proposals in the design landscape. Vero's strength lies in its chameleon-like adaptability, the ability to adjust and transform according to the spaces it inhabits. 
This partnership is a new demonstration of the company's production capabilities and its desire to always remain open to customization!" shares Vero's founder Pasquale Apollonio and Creative Directors Simona Flacco and Riccardo Crenna.
Stemming from the affinity of common values shared by Vero and Spotti – this collaboration is a genuine interest and attention to people, a community that lives and breathes design day after day.
It's a constant pursuit and commitment to quality, and above all, the creation of collaborative environments where discussions, sharing and the development of contemporary ways of living can take place.
The kitchen room is a beautiful poetic world of its own and Spotti Kitchen Studio was born as a harmonious domestic environment in which one can innovate, create, meet, host, and grow.
A place where specialized professionals accompany architects, interior designers, individuals, builders and contractors in developing kitchen projects; a space that not only exhibits but also disseminates the culture of design; a space that hosts and thrives on collaborations with entities in the worlds of design and food, creating a calendar of special events related to the themes of conviviality and taste.
"Within Spotti Kitchen Studio – the attraction to experimentation translates into new collaborations. Vero is an Italian brand that has a fresh way of communicating and designing its products, in line with our research philosophy. 
Our idea of collaborating on a new finish of Scoop, designed by Zaven, whom we know and appreciate very much, seemed like the perfect opportunity to inaugurate such a new synergy!" Claudio Spotti, Owner of Spotti concludes.