Technology
Sukha breaks down barriers to cervical screening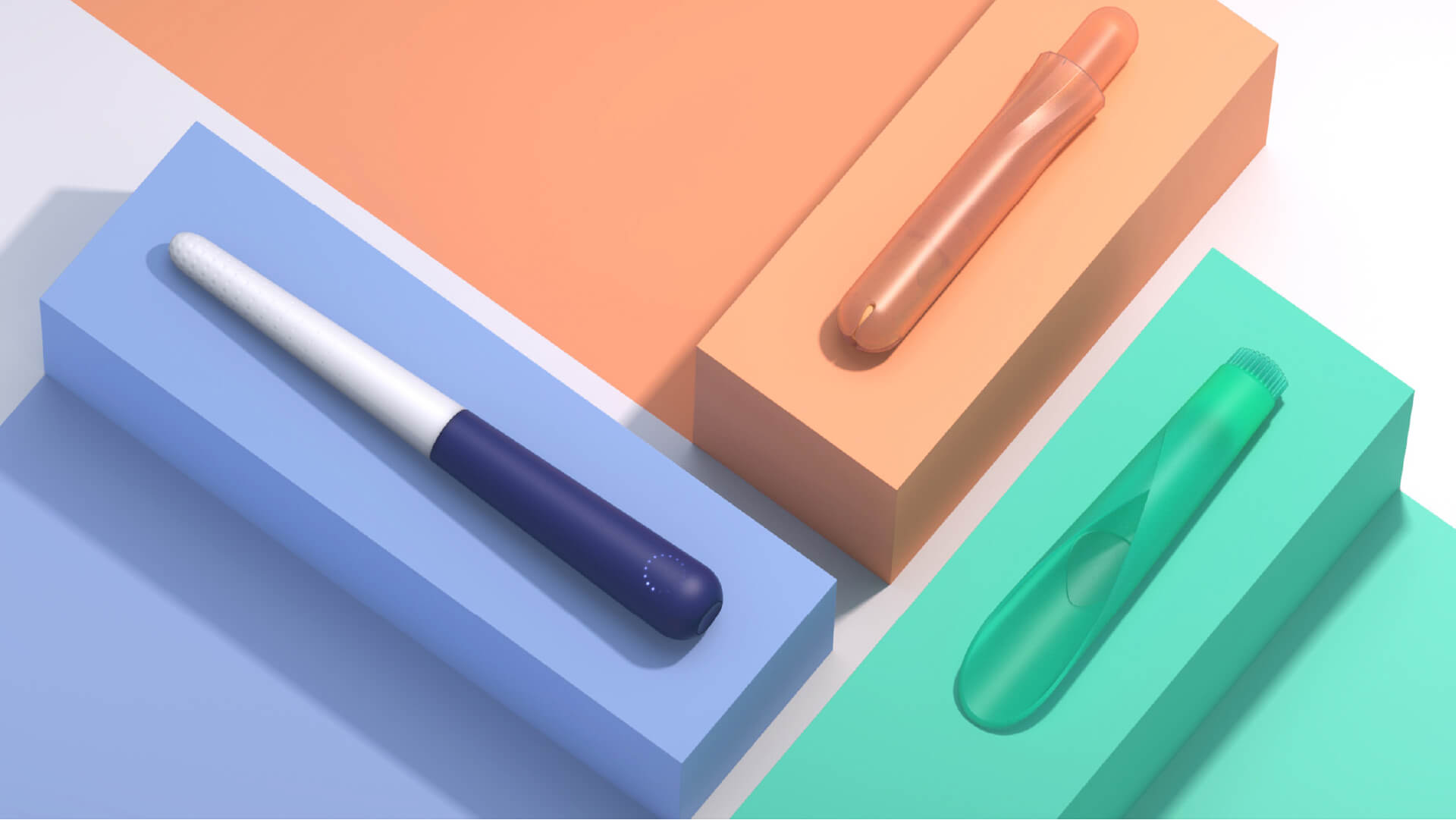 Matter unveils Sukha, a design exploration that encourages more women to get comfortable and be screened.
Cervical screening is important for the detection of human papillomavirus (HPV) and cervical cell abnormalities. Yet, women often remain reluctant to actually get screened. Lack of knowledge, body discomfort, and being unsure of what to expect, all hinder women from being screened in greater numbers. This is where Sukha comes in.
Why Sukha? To encourage more women to have regular cervical screenings by offering a more positive experience, breaking down the barriers and opening up the conversation
Sukha aims to raise awareness around the issue and create more accessible opportunities for testing.
The minds behind Sukha – Matter
Matter is a design studio based in the historical town of Bath in south-west England. It is a designer-led creative studio that emphasizes creativity and a collaborative, hands-on design process. Matter provides industrial design, packaging design, foresight and strategy, concept visions, visualization, and prototyping.
Their slogan is 'We are Matter. Difference, made.' And, the team is committed to striving for a positive future.
Their clients include well-known brands like Heineken, M&M's, and Gillette. Matter has also previously worked on the consumer research and prototyping of the Opté Precision Skincare System. This device is essentially an inkjet printer to apply make-up to your face, precisely targeting uneven skin pigmentation.
If you want to know more about products and devices focusing on healthcare technologies, don't miss Higo Sense: The digital doctor in your pocket.
Materials & Techniques – Familiarity, trust and empowerment
Taking the ideas of familiarity, trust, and empowerment, Matter has developed three separate concepts for Sukha. On the website, these correspond to the three areas: Your Space, My Cycles, and Our Bodies.
Your Space is a testing kit designed to be as accessible as possible by making it familiar and comfortable. Here the concept is to align the process with regular period care products. It is a do-it-yourself kit which would be available alongside other period care products. The applicator has been designed with an absorbent swab head for collecting the cervical cell sample. Once complete, the sample is then posted to a lab for screening.
My Cycles envisages that cervical testing becomes integrated into a lifelong personal care regime. By encouraging women to better understand their own menstrual cycles a trust would be built. This takes the form of a smart sampling device with interchangeable heads, and an accompanying phone app. The product is conceived as a subscription service that would offer tracking, testing, and support services for HPV, pregnancy, ovulation, vaginitis, UTIs, and STIs.
Our Bodies is a concept based on empowerment. A lack of body confidence is a barrier that stops some women from being tested. This is an alternative design for a self-testing kit. A soft, flexible silicone mold has been created to place over the finger. The hashtag #feelyourself created for the campaign sums up the vibe of this concept. The applicator is housed in a plastic pod which is then mailed back to the lab for screening.
Style & Aesthetics – Clean and friendly
All the concepts for Sukha are simple and straight-forward. The forms and packaging are clean and align with other lifestyle and wellness products. They avoid feeling too clinical and instead are friendly and inspire comfort.
Each of the three concepts has its own color theme. Your Space comes in a fun copper-colored pouch and has a translucent orange applicator. The app and device are navy blue and pink, and the Our Bodies applicator is a soft green.
A good space
The name Sukha (Su-kha) is taken from Sanskrit. It is a word that means happiness, bliss or ease. It is the combination of two Sanskrit words—'su' which means good, and 'kha' which is space.
Design memento – Experiential insights and exploration
The Matter team commenced by talking to women about their experiences with cervical screening. They also sought to comprehensively understand the technical aspects of the screening process, including sample collection and subsequent lab testing. Seeking opportunities and to open their thinking, Matter then engaged in some trend-watching in the health and wellness domain.
Sukha is considered a work in progress. It is an exploration that is designed to open up a conversation and Matter continues to seek people to come forward and share their stories.
The writer's comment – Great conversation starters
I appreciate that multiple concepts have been created: each increases accessibility and is approachable.
The biggest advantage of the designs is the ability for women to quite literally take it into their own hands. To complete the test at home, rather than attending a clinic. This is the key to making cervical screening less daunting and more of a good space.
Prompted some questions? As you cannot run out and grab one of these yet, check out the resources on the Sukha website for more information on screening. Or, talk to a local health service in your country.
If you are curious to discover more innovative products improving health and wellness, don't miss WellBeings designs the worlds' first pocketable CBD Inhaler.