Architecture
Building Sustainability – 5 architecture concepts for future living spaces
With a rapidly rising global population, housing and architecture are in demand for newer and more sustainable ideas than ever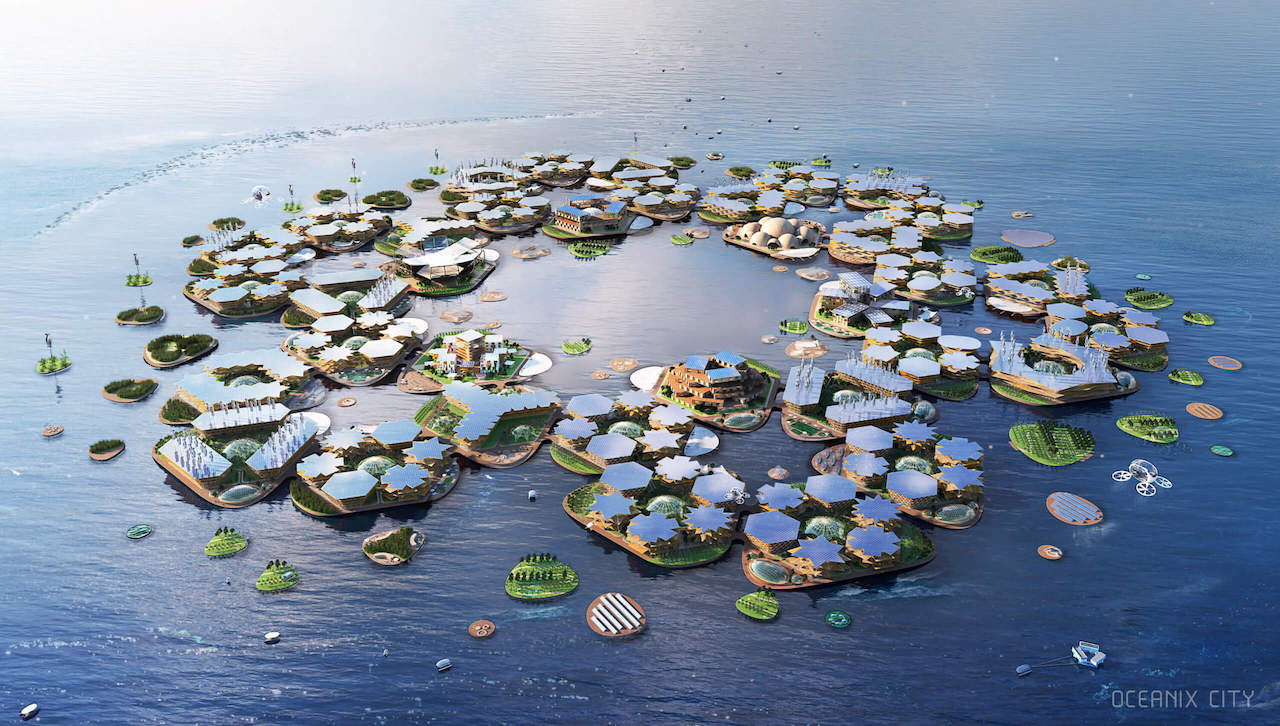 In the climate crisis era, sustainable solutions and progressive action are vital. Here is our pick on 5 sustainable architecture concepts that can shape the future of architecture and urban centers, to shift the risky course that humanity is heading towards.
Half of humanity (3.5 billion people) lives in cities today and 5 billion people are projected to live in cities by 2030 [source]. 95 percent of this rapid urban expansion will take place in the developing world and so, the solutions for sustainable development need to be suitable for the communities and areas where they will be applied.
Furthermore, housing accounts for more than 3.7 Billion tonnes of greenhouse gas emissions yearly [source]. Rapid urbanization is exerting pressure on the planet's resources. If the current rate of development continues without drastic changes in how buildings and cities are projected, catastrophic consequences will follow.
Luckily, humans' ingenuity and problem-solving abilities are tackling the issue. Here are some of the ways housing could mitigate the climate crisis consequences.
5 Sustainable Architecture Concepts:
The Farmhouse by Precht
People around the world are increasingly becoming city dwellers, losing touch with how food is produced, while transportation of edible goods increasingly damages the environment.
The architecture studio Precht has rethought the relation between food and shelter, developing the Farmhouse, a conceptual modular building system, almost entirely made of wood, which allows residents to locally produce their own food in urban vertical farms.
The Farmhouse, which is prefabricated, easy to transport and quick to assemble, is based on an organic life-cycle of production, providing an ecological alternative to our current food system. The Farmhouse has been designed as a greenhouse, reusing the heat generated by the building to benefit plants and nurture them.
A water treatment system filters rain and greywater, enriching them with nutrients and cycling it back to the greenhouse. Food waste is collected in the building basement, turned into compost and used to fertilize the soil.
Oceanix by BIG – Bjarke Ingels Group
Rising sea levels are expected to affect 90 percent of the world's largest coastal cities, devastating the lives of millions of people.
As part of UN-Habitat's Urban Agenda and anchored in the UN Sustainable Development Goals [source], Oceanix and BIG, developed a vision for a self-sufficient, sustainable and resilient community by creating a floating, modular and expandable metropolis.
Straw Bale School by Nudes
The Indian-based architecture studio Nudes has developed a proposal for a secondary school in Benga Parish, a missionary community situated in a rural area of Malawi.
Entirely designed using modular wooden structures and straw bale walls, the project is focused on modularity, incremental expansion, and sustainable technologies. The Straw Bale School was designed to be built using solely local materials and construction systems.
The concept is based on a framework to create spaces that easily vary in height and width. The staircase-looking wooden structure incorporates and supports hay bales which form the outer walls of the building.
The Green Villa by MVRDV and Van Boven Architecten
With the growing necessity of integrating green spaces within cityscapes, Netherlands based architectural firm MVRDV, together with Van Boven Architecten, has designed The Green Villa, an office and residential building, whose exterior facade is literally covered with potted plants.
The Green Villa is planned as a four-storied structure with a wide variety of verdant roof gardens, embedded plants, bushes and trees which help cities to offset CO2 emissions while cooling our homes and promoting biodiversity.
The Green Villa, whose construction is scheduled to start in 2020 in the Dutch village of Sint-Michielsgestel, embodied the growing ideas of creating socially conscious and environmentally progressive designs, by assimilating nature into the urban context.
The Urban Village Project by EFFEKT, SPACE10, supported by IKEA
Rapid urbanization will not only feel the necessity for new and more sustainable housing but also for affordable ones. The goal of The Urban Village Project is to bring equity to new communities, creating better standards of living for everyone, thus providing the opportunity for more sustainable lives.
To accomplish this, The Urban Village Project, by EFFEKT and SPACE10, supported by IKEA, had to rethink how to design, built, finance and share our homes. The result is an easy assemble/disassemble, flat packed, modular neighborhood made from sustainable materials with an integrated service sharing network and subscriptions.
Will we all move to Mars to escape the climate crises?
Hopefully not, but in case we got accommodation sorted with this 3D-printed housing solution designed for the red planet.