Design
The Swiss Army Knife: a sharp tool and design icon
A cultural icon with over 400 models and up to 80 functions, both its design and the original creator Victorinox have achieved worldwide recognition.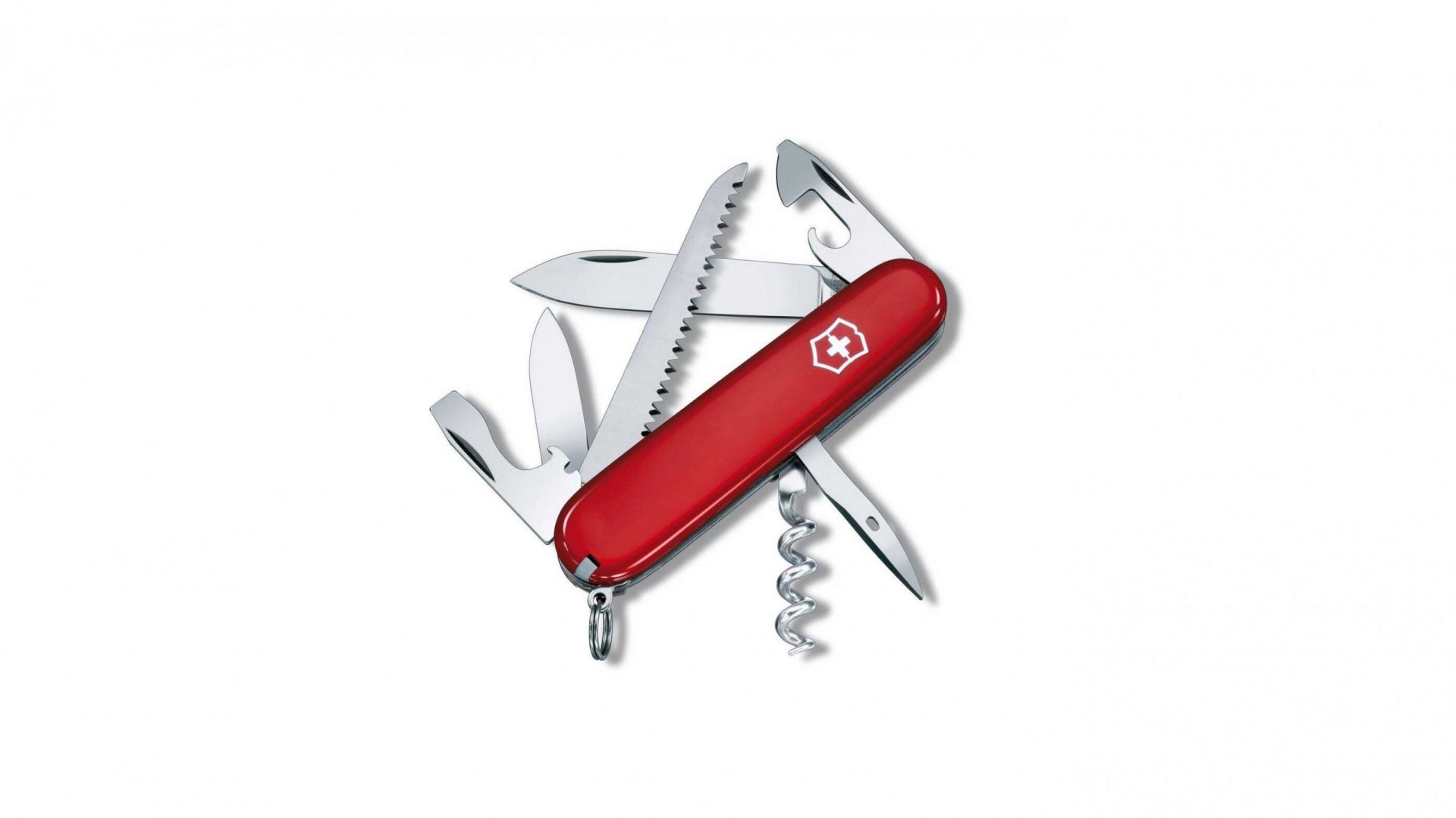 There are few products as recognisable as the Swiss Army Knife produced by Victorinox.
With its red handle, small white cross and a plethora of tools packed inside, its iconic form is known all over the world, inexorably linked with utility, adventure, and smart design. 
Another thing the Swiss Army Knife has always been associated with is Switzerland, where this handy little pocket tool is as rooted in the cultural identity as chocolate, cheese, or the Matterhorn.
It was invented in the 1880s to supply the Swiss Army before growing into a global icon, much like its manufacturer today: Victorinox.
It all started in a beautiful village called Ibach, in the Canton of Schwyz, Switzerland.
In 1884, apprentice knife-maker Karl Elsener and his mother Victoria created a cutlery factory that produced surgical equipment for hospitals and doctors in and around the region.
Developing an impressive production power and bringing it master cutlets from around the world, the workshop eventually won a contract creating a new knife for the Swiss Army.
The contract inspired Elsener to work on a revolutionary idea – to create a knife that offered as many practical functions as possible in a compact form. After all, the knife required was no normal knife.
The army had its own specifications that said it had to be able to open canned food, as well as disassemble the Swiss service rifle, the Schmidt–Rubin.
This particular rifle required a screwdriver during assembly and disassembly for servicing.
In 1891, Elsener's tool was handed to military officers where it was popular but received some complaints.
The next generation features several improvements including the addition of a corkscrew and since then, the device has largely remained structurally the same.
Still, it wasn't until the 1940's that the knives gained international prominence, exposing them to an American audience that would eventually make up a large part of their market.
The Swiss army makes up another chunk of it, which might seem strange given Switzerland is renowned for its neutrality.
The army actually focuses on peacekeeping and soldiers can request not to use guns. The Swiss Army Knife, which is not considered a weapon, is compulsory, however.
How are Victorinox's pocket knives produced?
For over a century, Victorinox's famous pocket knives have been produced in Ibach and Delemont, two idyll towns in Central Switzerland.
Today, the company is Europe's largest knife factory, manufacturing over 400 different models with up to 80 different functions.
Since 1921, the firm has used stainless steel in its knives, the sheer volume of which today amounts to 2,400 metric tonnes each year.
From these rolls, blades are stamped to 2 millimetres thick using 50 metric tonnes of pressure. Each roll can make 16,000 blades.
Afterwards, pyramid-shaped plastic grinding tools are used to round off the edges and then smooth the blades flat.
Following this, the blades receive their "certificate of authenticity" stamps, before being placed in 1050-degree ovens to achieve their final hardness.
In the final step, the individual parts are assembled to make the pocket knives, which then undergo quality assurance.
While the blades are being made, the plastic casings are manufactured in the in-house injection-molding department and embossed with the company's logo.
The blades of the knives are 85% iron, along with 13% chromium and a small trace of other metals.
The classic officer's knife is assembled by machine at the factory whilst other editions are assembled by hand.
Other, more novel models in constant production include a USB pocket knife with up to 32 GB memory capacity.
Once upon a time, Victorinox once made a Swiss army knife with a built-in MP3 player.
Heard of plastic overmolding but want to know more? Head to What is Plastic Overmolding?
From practical tool to design icon
Victorinox pocket knives have consistently been popular exhibition items in museums around the world.
Since 1977, the Swiss Officer's Knife has been displayed in the permanent design collection of the Museum of Modern Art in New York, and in 2016, the Tinker pocket knife became part of the permanent exhibition "Designer Maker User" in the London Design Museum.
Several of the brand's designs are recognised as significant and global icons, lauded as a leading example of Swiss design.
Today these pocket knives roll continuously off the line at Victorinox, alongside cutlery, watches, travel gear and even fragrance.
On top of diversifying its design offering, the brand has dedicated time to discover the next generation of talent.
This year it celebrated its tenth Classic Limited Edition Design Contest, where designers can submit ideas for new Classic Limited Edition knives.
When people think about Swiss product design they often think of fine watches.
Better than luxury, the Swiss Army Knife strikes a fine balance between innovation and necessity.
It's where tradition, function and style meet, and thanks to Victorinox, it's never strayed too far from its roots.
For over 130 years the Swiss Army Knife has done its job and it has always looked good doing it.
Curious to know about other inventions that made history? Head to The Monobloc Chair: A piece of white plastic for and against the world.