Technology
It's a clock and a calendar. Sydra is your new best friend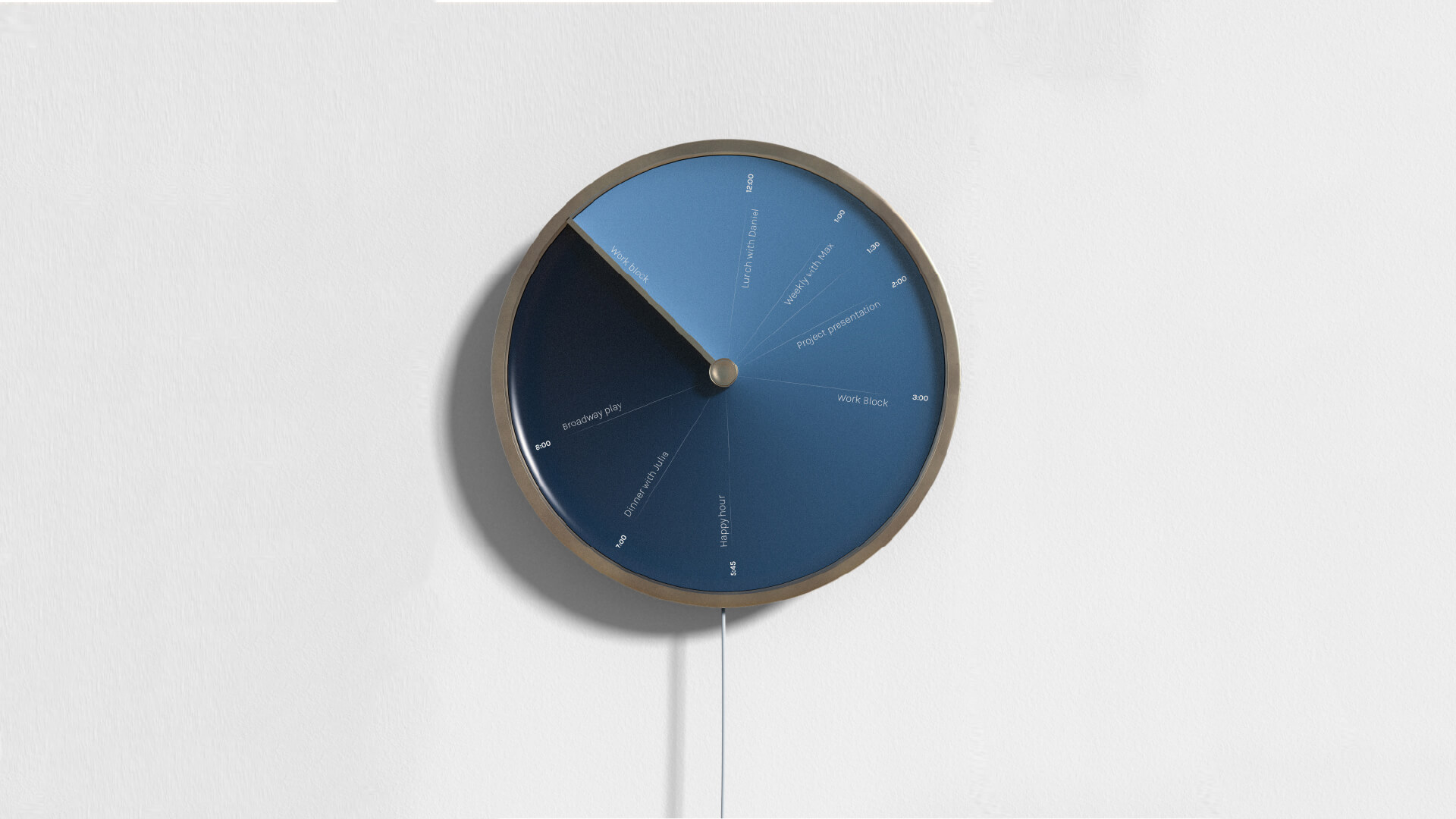 The "Sydra" smart clock promises to make life easier by consolidating your time and events in one helpful wall-hanging interface.
From old grandfather clocks to new and innovative Apple Watches, the face of "time" has changed a lot over the years. Designing time has always been wrapped up in finding a way to make it more digestible and easy to manage, which is exactly the mission statement behind the Sydra clock.
Designed by Industrial Craft, Sydra is a twelve-hour clock and calendar that syncs to your daily schedule. The San Francisco-based studio conceptualised the product to make everyday timekeeping less stressful and more efficient.
The Sydra concept is named after the ancient world's most accurate timekeeping device, the clepsydra, otherwise known as a water clock. A clepsydra is an ancient device designed to measure time by the gradual flow of water.
These clocks date back to Ancient Egypt where these vessels were made from stone, copper, or pottery. Think of it as a precursor to the hourglass. The Greeks referred to it as a klepsydra (the Latinized variant of clepsydra), literally a "water thief".
Curious to know more about smart clocks? Don't miss The Present is a trio of clocks that retell the tale of time.
The fluid nature of this reference no doubt inspired the interface too. As the hour hand slowly turns, it washes away daily events as the next twelve hours gradually come into view. The face of the clock can also be seen in a cool blue gradient reminiscent of the ocean.
Industrial Craft designed Sydra to rid the world of mundane daily planners and replace them with a functional piece of décor. All it takes is a quick glance and Sydra orients its users.
In theory, Sydra would be able to sync with any calendar application. According to Industrial Craft, it would also be able to sync with multiple different calendars making it a family-friendly device or one that would work in any setting occupied by multiple people.
It doesn't look like the calendar-clock hybrid comes with any special app to accompany it. Instead, it's assumed a Wi-Fi or Bluetooth connection responds to any updates made to the user's schedule.
It's also possible to physically alter arrangements by adjusting the clock's frame. A click-wheel bezel responds to various gestures to manually drag and drop events and shake to delete any plans that are cancelled.
While inconspicuous, clocks are an essential product in our daily lives, here are 10 unique design clocks ahead of their time that you'll definetly want to check out!