Architecture
The soothing dark interiors of Taiko Rámen Bar
Black does not shrink the interior, pink adds to the atmosphere, and the ramen provides warmth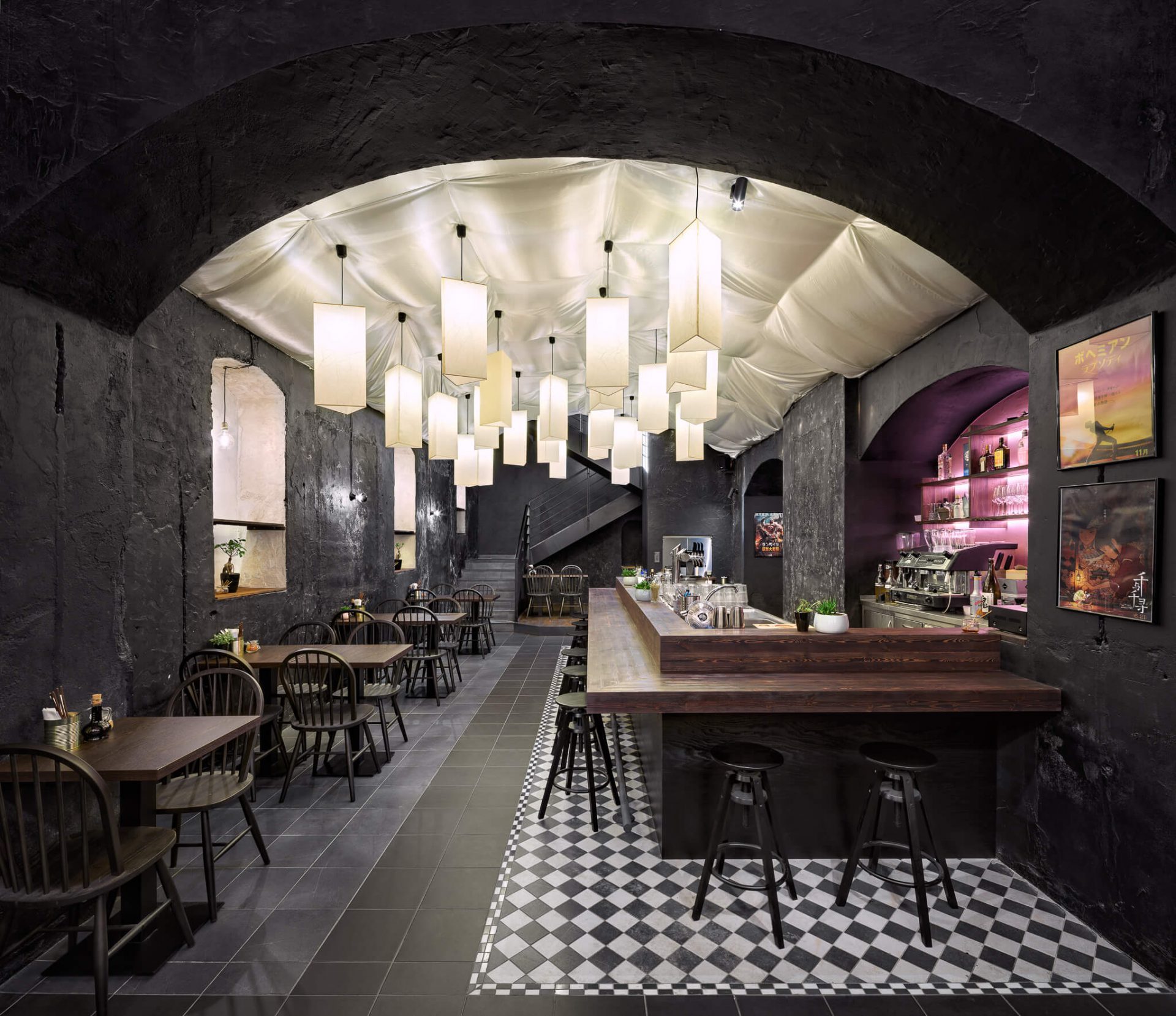 Opens in Prague the 220 square meters Taiko Rámen Bar, designed by architect Kryštof Blažek to infuse a tranquil ambiance.
The two-story restaurant features several bars and a variety of places to sit – in the storefront windows, at one of the bars, at individual tables, or at one of the two 2.5-meter banquet tables. The interior designer behind Taiko, a new ramen bar on Prague's restaurant scene, is Kryštof Blažek of studio minio.
Taiko Rámen Bar is located in Žižkov, just around the corner from the pedestrian tunnel leading to Karlín.
The interior is intentionally dark, combining the original "beat up" walls with a coating of black paint to create a pleasant, cozy atmosphere. The solid pine furniture is stained a shade of deep dark brown with an underlying burgundy hue. Light pink flowers adorn the ceilings.
The space is dominated by atypical parchment pendant lanterns, with different numbers of lamps of varying shapes and dimensions on each floor.
Enormous lanterns hang above the stairwell as a targeted invitation for diners to wind their way down into the basement of the restaurant. Black does not shrink the interior, pink adds to the atmosphere, and the ramen provides warmth.