Architecture
Winning Tallinn Architecture Biennale using augmented reality
Installations are great opportunities for designers to communicate current trends and invite a wide range of audiences to experience various perceptions of how space is perceived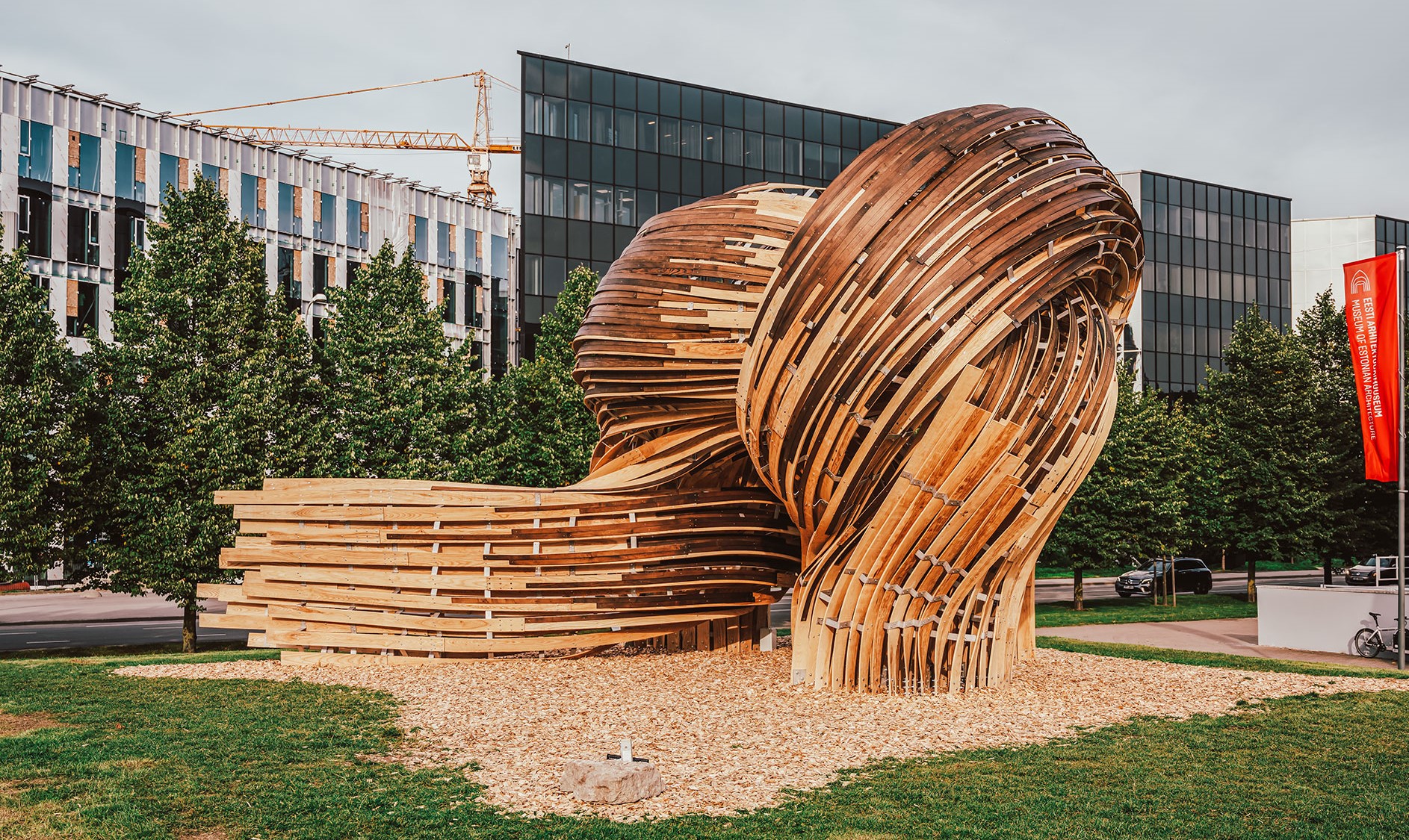 Tallinn Architecture Biennale is the biggest architecture and urban planning festival in Estonia. Curator Yael Reisner is originally from Tel Aviv and supports the relevance of beauty for architecture & the human habitat through a combination of visual, musical, mathematical and moral aspects.
With this philosophy in mind, Yael organized the 5th edition of Tallinn Architecture Biennale with the theme of "beauty matters; the resurgence of beauty". 
Tallinn Architecture Biennale 2019 catalog composed of the exhibition, the conferences, the vision competition, and the installation program. Amongst all, the VR (virtual reality) section took the spotlight of the entire event, where Steampunk pavilion was introduced.
The curator invited eight architects to come up with ideas to build curious relationships between aesthetics and new urban habitats.
Steampunk was named the winner out of all the proposals for using augmented reality and unskilled labor to build a gorgeous and complex structure.
The installation was developed by a varied group of designers: Gwyllim Jahn, Cameron Newnham from Fologram (AU), Soomeen Hahm Design, Igor Pantic (UK), and Format Engineers (UK).
The Steampunk pavilion is entirely built with steam-bent timber strips, using basic construction tools and with the aid of a high-precision mixed reality environment.
The strips are bent over an easily adaptable framing, that offers flexibility to form any kind of curves. By this method, the pavilion is composed of 360 uniquely shaped timber parts, all different from each other. 
Still not clear? It will be after you watch this video:
[ If you would like to know more about the future of construction through digital technology, check out the interview with Fologram ]
Gwyllim Jahn, one of the creators of Steampunk, explains how they started experimenting with holographic images to create structures using VR. Although, in the beginning, a structure made out of only steel pipes was lacking the voluminous effect.
As a result, the designers chose to work with timber strips and simple steel joinery to connect the boards together.
After successfully prototyping a couple of ideas, the designers dove into creating an extremely complex form without any physical drawings required and when all the parts were combined with few offsets…voilà!
The winning proposal for the Tallinn Architecture Biennale is ready.