Design
5 day-to-day products made from textile waste
Get cozy with wool blankets made from recycled materials and other everyday Earth-friendly products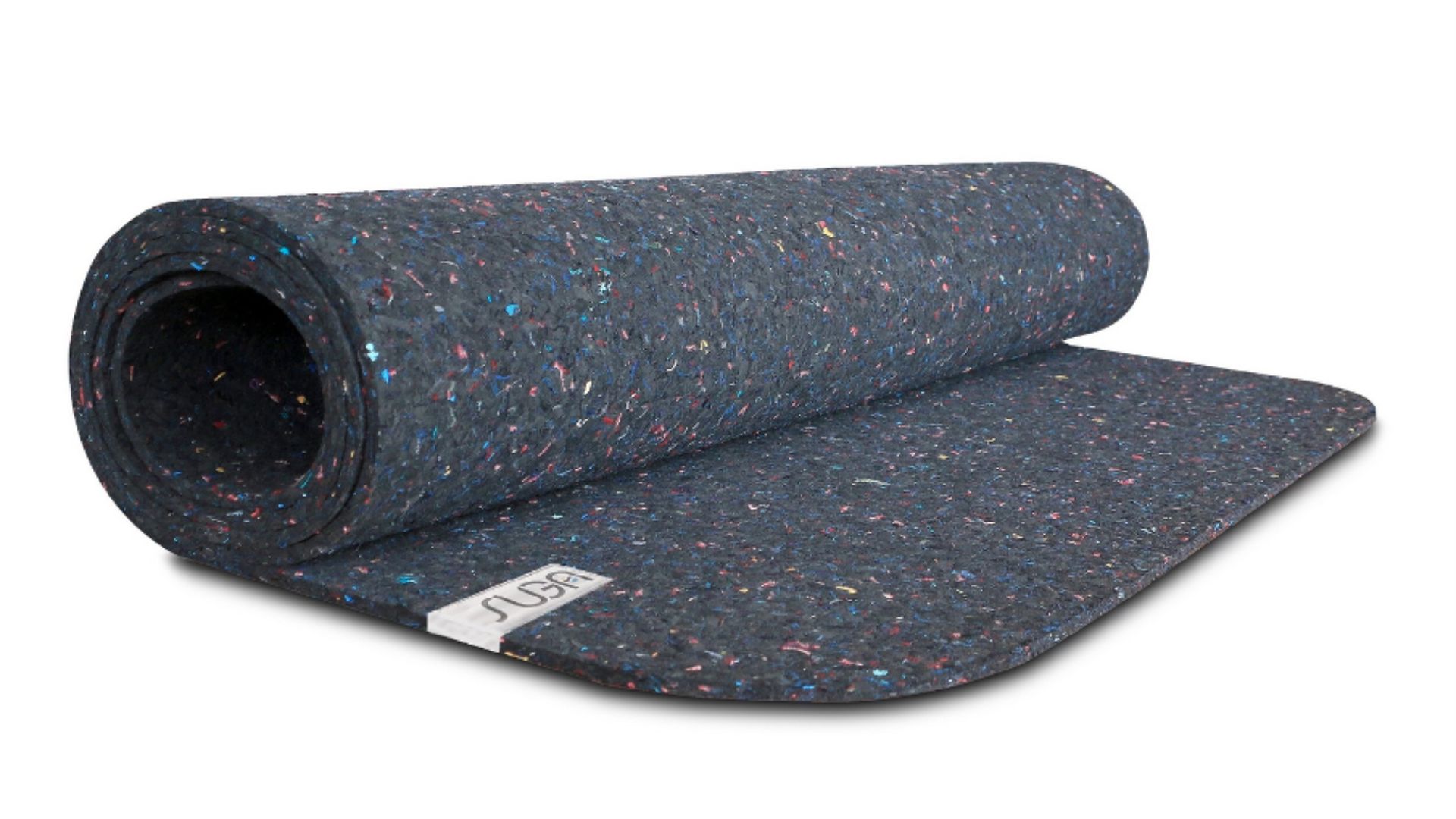 Did you know that today each person in Europe generated more than 15 kilograms of textile waste?
Nowadays, being eco-conscious is not just for politicians and environmentalists. It's the responsibility of everyone. We – humans – haven't been the kindest to our planet.
The numbers are alarming, says a research by McKinsey & Company.
Climate change can now be considered a real crisis, so making smart lifestyle choices is more important than ever.
Thankfully, many brands on the market showcase that products made from textile waste can be just as functional and stylish.
More and more companies focus on designing products with increased circularity. The principle is quite simple – used products serve as raw materials for new designs.
So, with our help, discover our top five picks for everyday products made from textile waste.
Snuggly wool blanket by Selyak Earth Blanket
With fall approaching, it is the perfect time to invest in a warm wool blanket.
This season, we are loving the work of the Australian company Seljak.
Their comfy blankets are made of 100% recycled materials, mainly wool and polyester.
Moreover, each blanket is created using production scraps, which, therefore, leads to even less waste.
Compared to other products on the market, this is on the pricier side, but the investment is well worth it. You will stay warm without harming the planet.
As a wool blanket, it has a slight grit to it, but don't let that discourage you. A good way to use it is as an extra layer on your bed.
For every blanket purchased, the company donates part of the proceeds ($5) to the Asylum Seeker Resource Centre in Melbourne.
Maximalist wallpaper by Made of Matter
Who said sustainable means boring?
Made of Matter, a company founded by French graphic designer Julia Bancilhon, is proof products from textile waste can be just as funky and fun.
The company focuses on designing wallpapers with minimal waste.
All of their products are made by upcycling, plus the wallpaper is sold in square meters, which means there is no wastage.
To create the designs, Julia uses photographic elements, which are taken from old magazines and newspapers.
Planet-friendly yoga mats by Suga Mat
Nothing beats the feeling of hitting the waves.
Experienced surfers know – having a wet suit that conserves body heat is a 'must'.
Unfortunately, these wet suits are made from petroleum-derived products that stay on our planet forever.
Suga Mat has found a solution to use damaged wet suits and turn them into fabulous and comfortable yoga mats.
The California-based company came up with its name by combining the words 'surfing' and 'yoga'.
Its founder is a lifelong surfer himself who wished to reduce his environmental footprint.
Elegant wallet for everyday adventures by Looptworks
They say wallets are great accessories that can be part of your image.
Choose this simple wallet by Looptworks to show you care about the planet!
The Oregon-based company offers simple yet beautiful wallets that are created from excess materials from other industries.
For example, this particular product is made from leather that was once used in a motorcycle jacket.
The company creates hand-made stunning laptop cases, backpacks, and apparel too.
Stylish chair by Noho
Did you know that textile waste can be used to create chairs?
That's right. Noho's Move is made of end-of-life carpets and fishing nets found in the ocean.
Admirers of good design will spot the similarity to the classic shape of the 1950s Tulip Chair.
Surprisingly, Noho's Move is quite comfortable. Not only will it be easy to put together, but it can also bend and stretch as you wish.
Noho's Move is not cheap, but it's an investment you'll feel good about.
Textile waste & sustainability: end notes
You may not become zero waste overnight, but there are steps that any one of us can take towards an eco-friendlier life.
By opting for products made from textile waste, you can rest assured you are doing your part to bettering the world.
Around 48 million tonnes of textile are thrown out every year.
The saddest part – they aren't suited for new use.
In the past few years, however, more attention has been brought to the textile crisis, encouraging brands to see textile waste as a valuable resource.
Nowadays, we hear a lot about sustainable design, but not always is it really sustainable.
These designs have a clear contribution to the circular economy and can pride themselves on reducing the environmental impact.
If you wish to learn more about sustainable design projects, click here.