Design
A sustainable beehive with a sustainable climate: HIIVE is the future for bees
The HIIVE beehive is designed to replicate a more natural microclimate for bees compared to traditional hives. The exact climate is that of a tree cave, which is the natural habitat of the European honey bee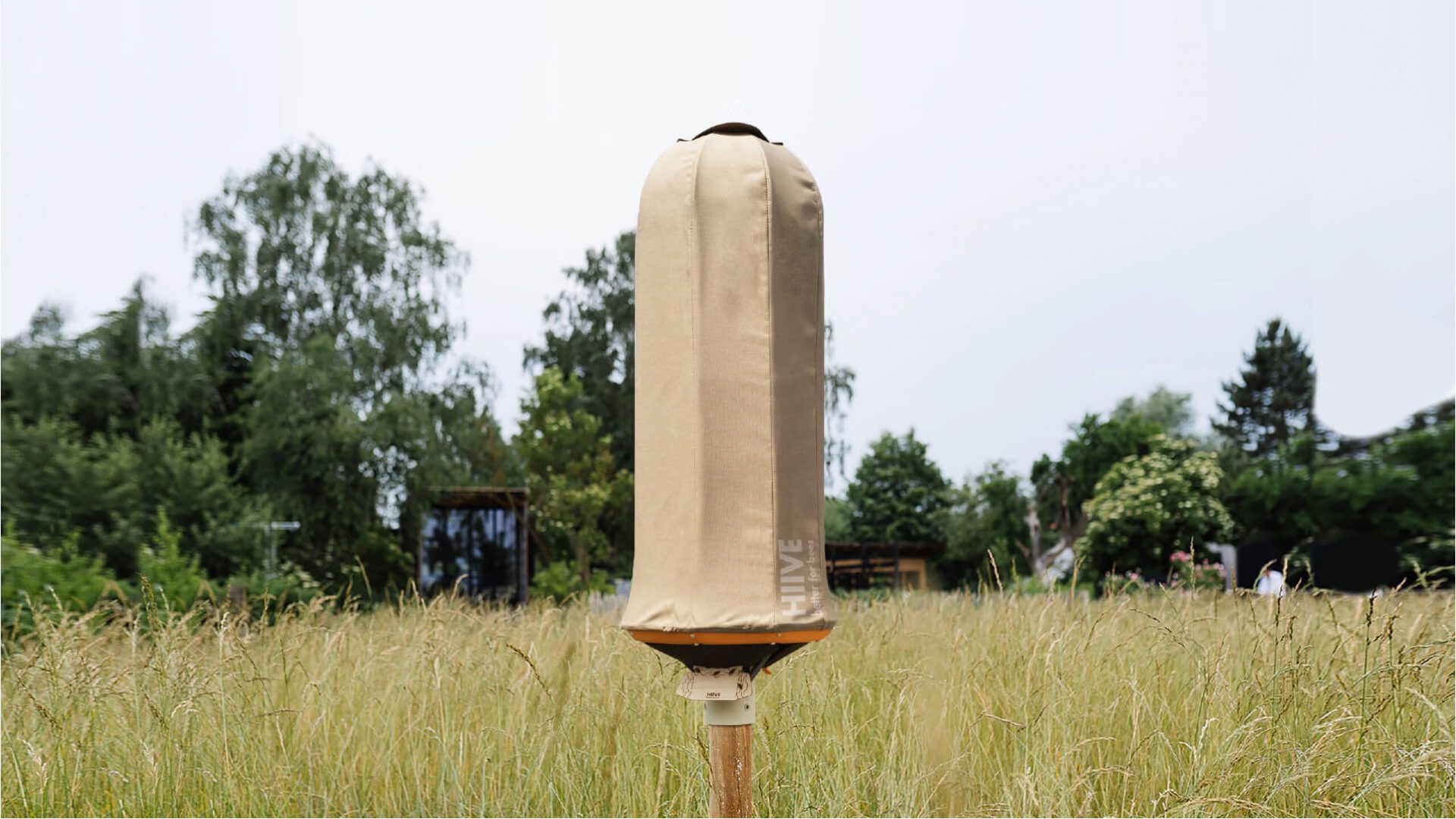 The HIIVE beehive is a necessary redesign of an outdated concept, according to designer Philip Potthast. It's been over two hundred years since the world's first beehive was invented, and although the conventional bee box design has been updated over the years, it's definitely missed a few tricks.
From the materials used to the microclimate intended to support colonies, it's surprising how many improvements can be made—that's why designer Philip Potthast's contemporary take on the original design feels long overdue. 
The HIIVE beehive is designed to replicate a more natural microclimate for bees compared to traditional hives. The exact climate is that of a tree cave, which is the natural habitat of the European honey bee. 
To replicate this, HIIVE employs a cave-like geometry that eliminates the possibility of thermal bridging, which is a substantial source of heat loss in conventional bee boxes. Bees prefer a round shape and good insulation. It's like circular homes that are more energy-efficient than conventional rectangular homes because there is less dead space (i.e. corners) for cold air to collect. 
What this does is relieve the pressure on the bees to spend energy on keeping a comfortable temperature, which in turn promotes more productivity within the hive. Something else traditional boxes don't work to tackle is another, more deadly, distraction to the bees: intruders. 
[ Read also Open-source beehive design generator by IKEA's SPACE10: Bee Home ]
HIIVE incorporates a dedicated living space for symbionts and parasites, which would otherwise infiltrate the space inhabited by bees and need to be treated with chemicals and subsequently endanger the bees too. It's a biophilic approach, which feels really obvious when you consider it's a design intended for bees as much as it is for humans.
Potthast really did consider human interaction, however. His redesign proposes a more efficient two-chamber system–one honey chamber and one brood chamber–which can be easily extracted. In fact, every element that makes up the HIIVE beehive is easily exchangeable and fully modular.
From a materials point of view, most of what Potthast opted for was chosen with the bees in mind. HIIVE is insulated with natural thermo hemp wool with an additional vapor barrier film for optimum moisture control and a textile cover to protect against harsh weather conditions.
The frame is made from recycled plastic, which isn't so much for the bees but feels necessary for a product so close to nature.
The plan right now is to bring HIIVE to series production after all tests are made. Potthast also wants to develop a companion app, which will create new ways of keeping bees. It would work with smart sensors to create the possibility of health tracking each colony.
In this way, beekeepers get notified when exactly to expect a swarm so they can keep bees in a very natural way without regulating their swarm behavior.
[ Read also Introducing the sleek, sustainable cooler made from coconut husks instead of plastic insulation ]