Design
Thai Spirit returns to Maison&Objet with design for a post-pandemic world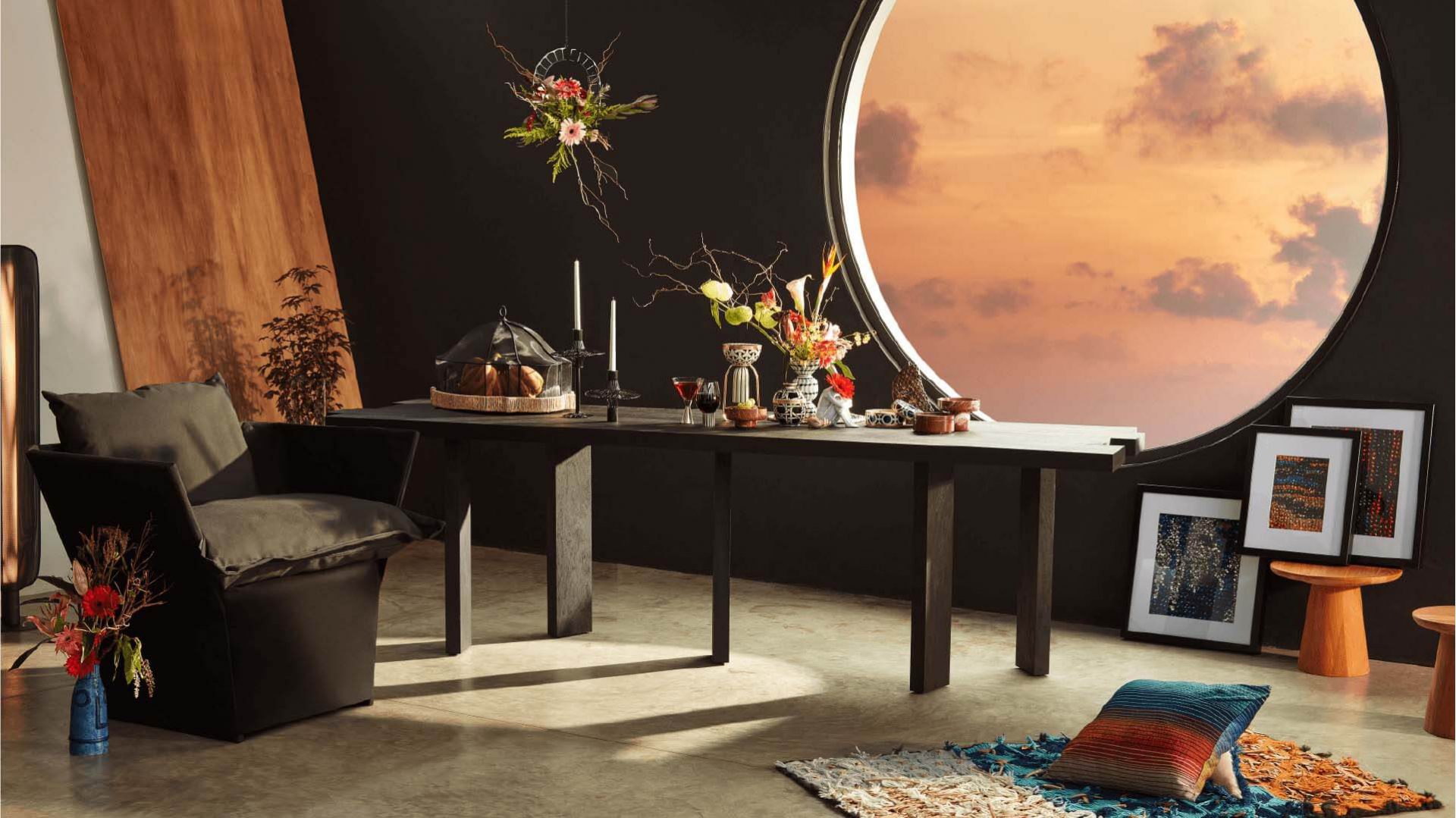 The second edition of 'T-Style: Thai Spirit' showcases a collection of post-pandemic solutions curated by the Department of International Trade Promotion (DITP).
Partnering up with Maison&Objet for the second time, the Department of International Trade Promotion (DITP) from the Ministry of Commerce of Thailand exhibited the latest edition of "T-Style : Thai Spirit" earlier this month.
A curated collection of 43 of the best local Thai brands went on show at the prestigious furniture fair, which took place in Paris from 9-13 September. As well as raising awareness of the excellence of Thai craft and design it showcased a series of design solutions for a post-pandemic world, focusing particularly on sustainability and the circular economy.
"Undeniably, the COVID-19 outbreak has totally changed the world, as well as the lifestyles, purchasing behaviors and the needs of consumers," says the Department of International Trade Promotion (DITP). "Many estimate that lifestyle, home decorating and furniture products will be one of the product categories most affected."
"We have high-quality manufacturers and creative designers, and with these people we can create and develop products that match the changing needs of consumers in these uncertain times. This is the reason why the Department of International Trade Promotion initiated the T-Style campaign, aiming to promote the image of Thai products in the global market."
What is T-Style: Thai Spirit?
T-Style: Thai Spirit is a campaign celebrating Thailand's high-quality manufacturing at Maison&Object. It brings together the best of local Thai brands whilst aiming to showcase products with a unique value in future global markets.
Building upon Thailand's abundance of natural resources as well as its history of an ancient craft, products are chosen for their contributions to a circular economy. There is a particular focus on designers that incorporate the reuse and recycling of materials.
Combining these principles under the label 'Thai Spirit' and displaying Thailand's unique style—otherwise known as T-Style—the curated collection promotes the country's immense creativity and ability to develop products that match the changing needs of consumers.
This year, the collection can be divided into two groups: 'T-Style: Thai Spirit Brands' which are leading lifestyle product manufacturers, and 'Talent Thai' which presents a new generation of lifestyle product designers.
The showcase also features the winners of the Design Excellence Award (DEmark), one of Asia's most prestigious design awards known as 'the Oscars of the Thai design industry'. Altogether, the showcase has one goal: to promote Thai design in the global market through publications in Thai and international media and exhibitions in world-class showcases.
T-Style: Thai Spirit
The collection begins with T-Style: Thai Spirit, which encompasses exquisitely handcrafted lighting, intricate embroidery and unique art objects among other treasures.
Ango
Striking a balance between concept, form and artisanal techniques, ANGO creates magical lighting collections. It focuses on natural materials to create ecological designs that utilise minimal energy.
Ayodhya
Championing textile fibers made from water hyacinth, Ayodhya is a leading home decorative brand in Thailand. It creates beautiful chairs, baskets and other objects, made possible by a network of grassroots and hill tribes it has nurtured over the years.
Sustainable design is in Thailand's DNA, don't miss Thailand's promise to sustainable design.
PIN
PIN is an artist and designer who repurposes metal waste striking sculptures. Understanding the value of the materials having grown up in a family who owned a steel company, she has transformed the scrap material into public artworks, chandeliers and even room dividers.
DEmark winners
It continues with the winners of the DEmark awards whose designs represent some of the best independent designers and studios in Thailand.
Moonler
It's a part of the collection perfectly represented by Moonler who utilizes traditional materials and techniques to craft pieces that celebrate the natural origins of their materials.
Young Talent
The collection concludes with Young Talent who represent the next generation of design talent in Thailand.
Kitt.ta.khon
Exploring craft techniques from across the globe, Kitt.Ta.Khon creates handwoven furniture pieces and interior finishes that honour their cultural meaning. The brand was founded by designer Teerapoj Teeropas with the mission to transfer crafting knowledge and skills to new generations.
Vanzter
"A social aspect is an art form of revolutions", says Vantzer, a studio that crafts uniquely decorative objects ranging from espresso cups to vases in various industrial materials and processes.
The second edition of Maison&Objet's collaboration with the Department of International Trade Promotion aims to present Thai designers and brands to a global audience. The result is a showcasing of the singularity of the Thai Spirit matched with outstanding technical skills and the untamable creativity of Thai designers.
"When the Thai Spirit, technical skills and creativity of Thai designers are matched with high quality and world-class manufacturing standards, the results are extraordinary. Thai creations can be in the same league as the world's design giants," says the Department of International Trade Promotion (DITP).
Discover more about design in Thailand, don't miss Design in Thailand: DEmark Awards spotlights "Regenerative Design" in the country.