Furniture design
This hand-dyed acrylic furniture feature traditional Korean colours
Seoul-based Sohyun Yun is an advocate of what she calls "intuitive" design. Here, that description finds life in a series of beautifully colourful acrylic furniture.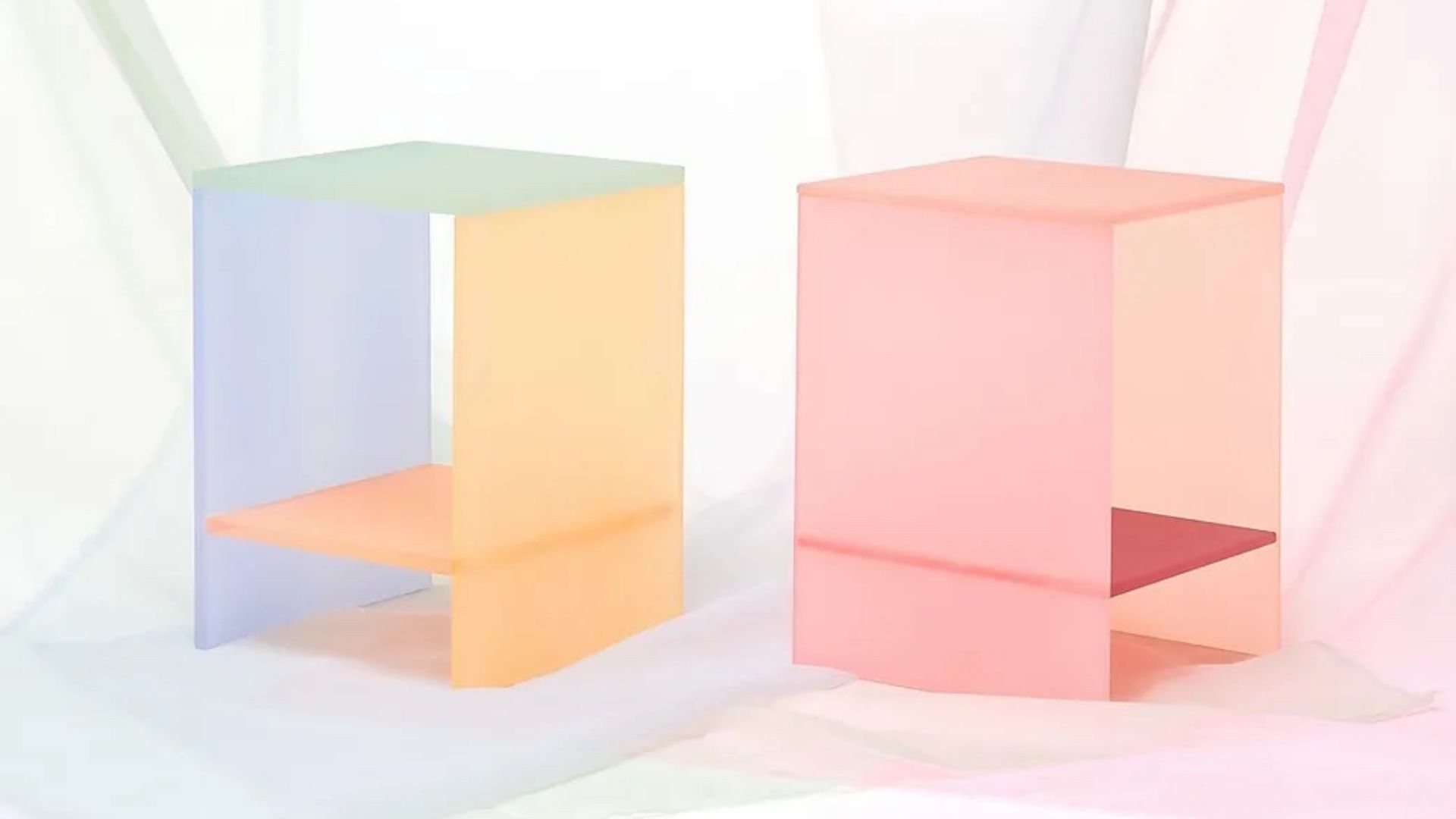 Called Tone, the fun and playful collection is an exploration of colour represented by a contemporary aesthetic.
Several side tables, which double as shelving units, create different moods depending on the interior, each one referencing the elegance and soft supple fabric of the traditional 'Hanbok' (a type of dress worn on formal occasions).
To create the collection pieces, Yun used a book of traditional Korean colours to whittle down 315 colours to 20.
Then, the designer dyed the acrylic material by hand to create a series of complementary combinations. Each table can be customised depending on the client's desire.
An ode to Korea
The pretty pastels that define the Tone collection were chosen to celebrate the designer's heritage. They make reference to a traditional korean dress known as a 'hanbok', which is usually worn on formal occasions.
Here, Yun has applied a similar palette of hues to their collection of side tables to evoke a soft, sentimental aesthetic.