Technology
Volta spark: a charging cable worth  €148,000
Milanese product design studio Metafora share their efforts in designing the universal charging cable that is blowing up a crowdfounding campaign on Indiegogo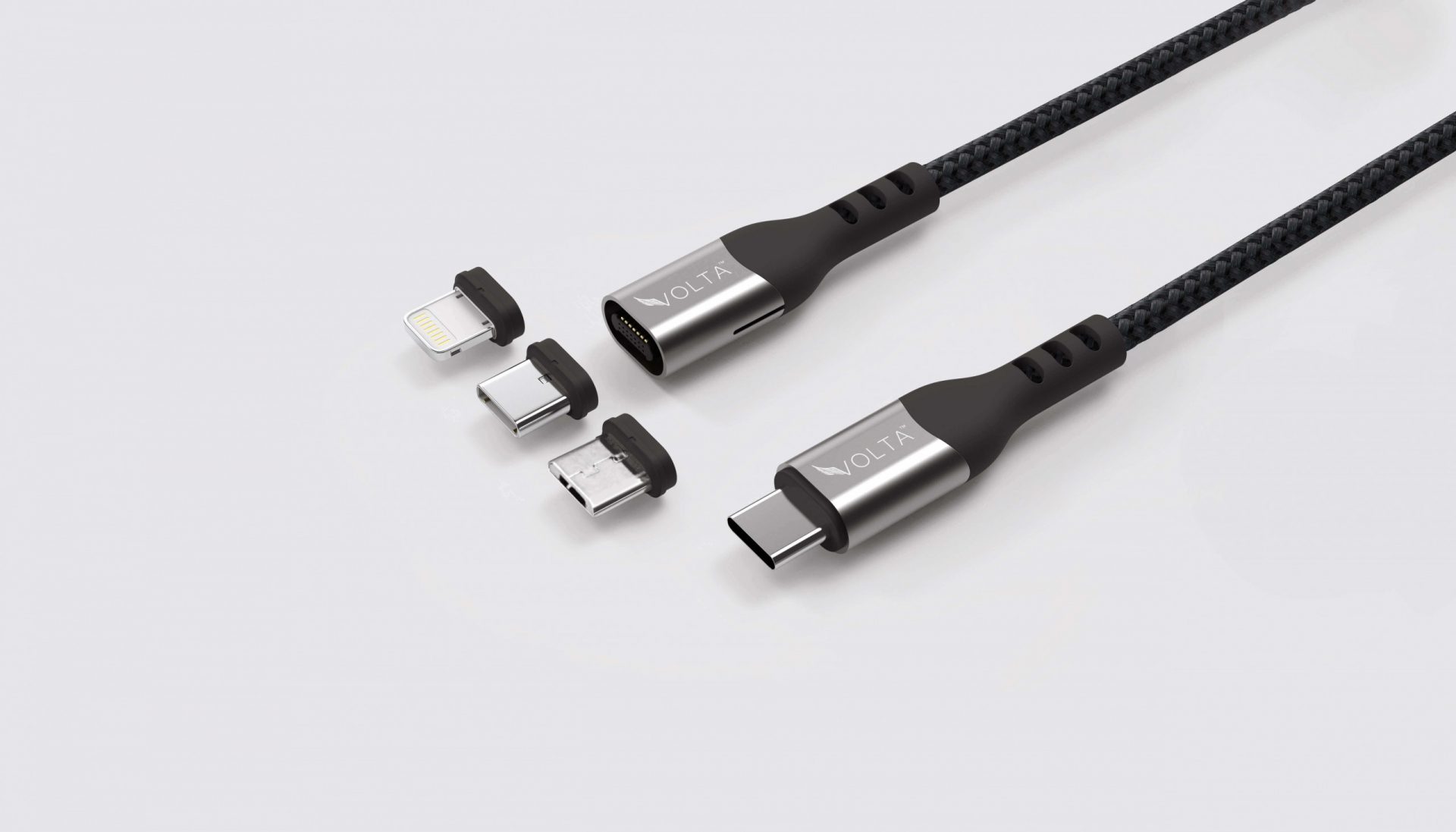 Volta Spark is "the coolest charging cable on the market".
The vision of an entrepreneur is something very precious as they dedicate all their strengths in something they believe in, and this is somehow an act of love, a different and weird love because when it comes to people they fall in love with the whole, clearly seeing its beauty and imperfections.
On the other hand, entrepreneurs fall in love with an idea that they don't see, an idea they are just imagining.
One of the dazzling aspects of design is that designers are the one to bring life and materiality to an idea that can be a physical product, an experience, a service or many other things; and this variety that is just another cool aspect of design. 
At Metafora we love to talk with our clients, stimulating them to express as clearly as they can what they have in mind and even if in the end the result can be just a symbol, for them, it is THE symbol.
This is how Metafora started its collaboration with a group of talented guys from Golden Coast Australia and their own precious love, Volta.
We immediately found a great connection with the Volta team.
Adedayo and his teammates are a cool company specialized in consumer electronics and the many ways to charge them. 
Something that we have been doing for decades now is plugging the charger when the phone battery is down, easy right?
We got used to this and we think the only way to solve that problem is by using a common cable.
Well, Volta wants to change that. 
Like one of the iPod inventors Tony Fadell once said "Sometimes, habituation isn't good. If it stops us from noticing the problems that are around us, well, that's bad. And if it stops us from noticing and fixing those problems, well, then that's really bad."
Curious to know more about Metafora? Don't miss The story behind Metafora Design.
The very first project we collaborated in was the redesign of their flagship product, a charging cable with magnetic tips that can turn an open end into whatever type of device you have.
One cable for all your devices, simple as that. 
This redesign involved much more than a restyling, the journey of this project had a fundamental milestone: to create a new design language for the whole product catalogue.
So, what we did was dig deeper into what Volta was about, to understand where they came from but especially where they wanted to go.
After a few months of research and definitions, we came out with some solid guidelines able to put into reality what was in the mind of our client. 
Thanks to that definition, we were able to design our first product for them, the Volta Spark which, we don't want to be biased, but it's the coolest charging cable on the market.
They just launched it on Indiegogo a few days ago and the campaign is on fire!
When you look at it you may think "it's just a cable, what should it say?" 
Well, that's the thing, in a tiny space, you need to express as much as you can about your vision using colours and materials, and be able to communicate reliability and quality while combining soft and rigid pieces to create a futuristic look.
All these characteristics take part in a small object where 1 millimetre can change our judgment from "Aww it looks like a trombone man!" to "That's so neat!". 
Details and proportions are so important in this case, that we asked our partner Zortrax to support us providing high-quality prototypes with their resin printer, the Inkspire. 
We printed dozens of concepts, all fundamental to understand the proportions of the whole and its look when connected with a device.
Quality is in the little things, in the details, in the smallest particularities of a project.
It is precisely for this reason that we love to work and design even on small products such as the Volta Charger. 
While you may mistakenly think that a single cable has "little to do", actually the possibilities are endless.
We experimented a lot, both for materials and finishes, to understand how a simple detail creates a whole new way of perceiving a product. 
Ergonomics studies, sketches, and prototypes were fundamental, and in the end, even a "simple cable" like Volta's was able to make its own difference in everyday use.
We are very proud of this project and there will be many more to come!
The experience of charging devices can be improved in many more ways and we can't wait to show you how!
Volta Spark is NOW LIVE ON INDIEGOGO!
The campaign reached the 686% of the goal on day 2!
We have put all our effort into making this product.
If you like the project, consider having a look at the campaign on Indiegogo, share it with others, or simply leave a like at the bottom of this article.
If you want a deep dive on the case study, we created a Behance project just for that, have a look here.
If you want to have more info regarding the 3D printing process, go and check out Zortrax! 
Find out more about Metafora's design process, check out Metafora Design: "This is how 3D printing is shaping our design process".