Design
From tiles to three-dimensional pixel art: Voxart disrupts the market with a new construction experience
Presenting a new modeling method, Voxart allows pixel art fans to create their own voluminous designs to be placed as an art statement in any space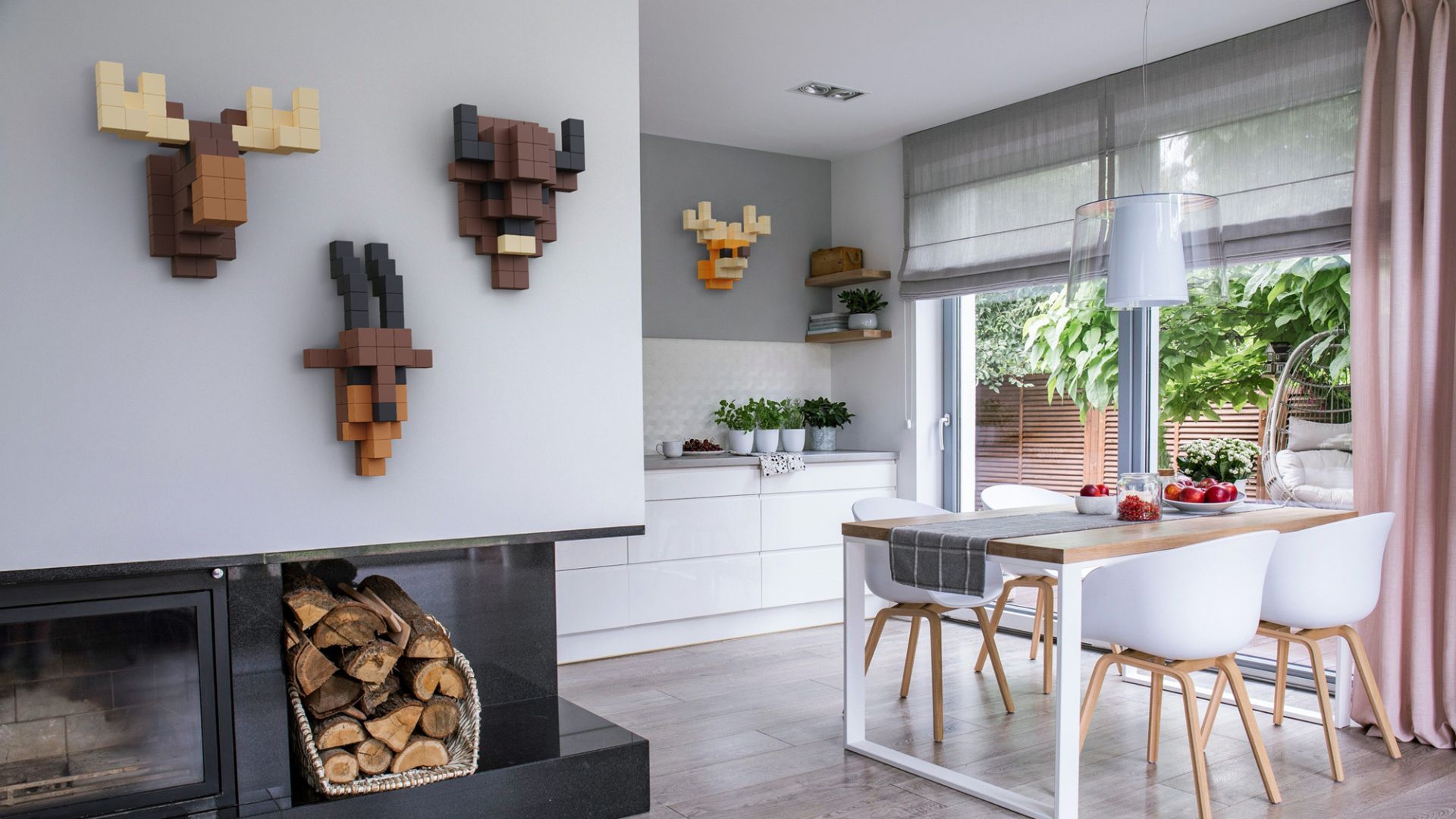 Having a successful pixel art product in the market, Pixio is expanding its range of products by bringing a new design to the market: Voxart.
Following its core value of having the perfect connection method, free of any unnecessary elements, Pixio has developed Voxart creating a completely new building experience, taking it "beyond the playroom and finding a home in a home or office cubicle".
With Voxart, the user becomes the artist by using colorful tiles to build three-dimensional cubes, and after a couple more minutes, connecting them together to become a large, complex figure.
The DesignWanted team was curious about this unique cube-connection design and had the chance to interview the Pixio team who explained how Voxart came to life, how the Quadrolock technology works, and how is the user experience from the app to then having a real 3D product.
Following the closing of a successful Kickstarter campaign (over 75.000$ raised), Voxart's current campaign on Indiegogo invites people to join the voxel art community and create new, fantastic pixel art pieces. 
Through this Indiegogo campaign, you will not only allow Voxart to have a successful launch, but you will inspire and help the Pixio team to form new ideas, products, and campaigns.
What is Pixio? How did the journey to create pixel art products begin?
Voxart:
Pixio is a magnetic construction set in the pixel art style. When you open the box, you'll see small, perfectly designed cubes that are magnetic on each side. In fact, these are analog pixels from which you can build pretty much anything.
The story of Pixio began with its founders' desire to make headway in the construction set industry. With classic connection methods, the clumsy studs remain visible and do not always look aesthetically pleasing. The company's founders thought these should be left in the past. Therefore, the decision was made to find the perfect connection method, free of any unnecessary elements: a stud alternative. A magnet. The magnetic construction blocks work like real magic and create a completely new building experience.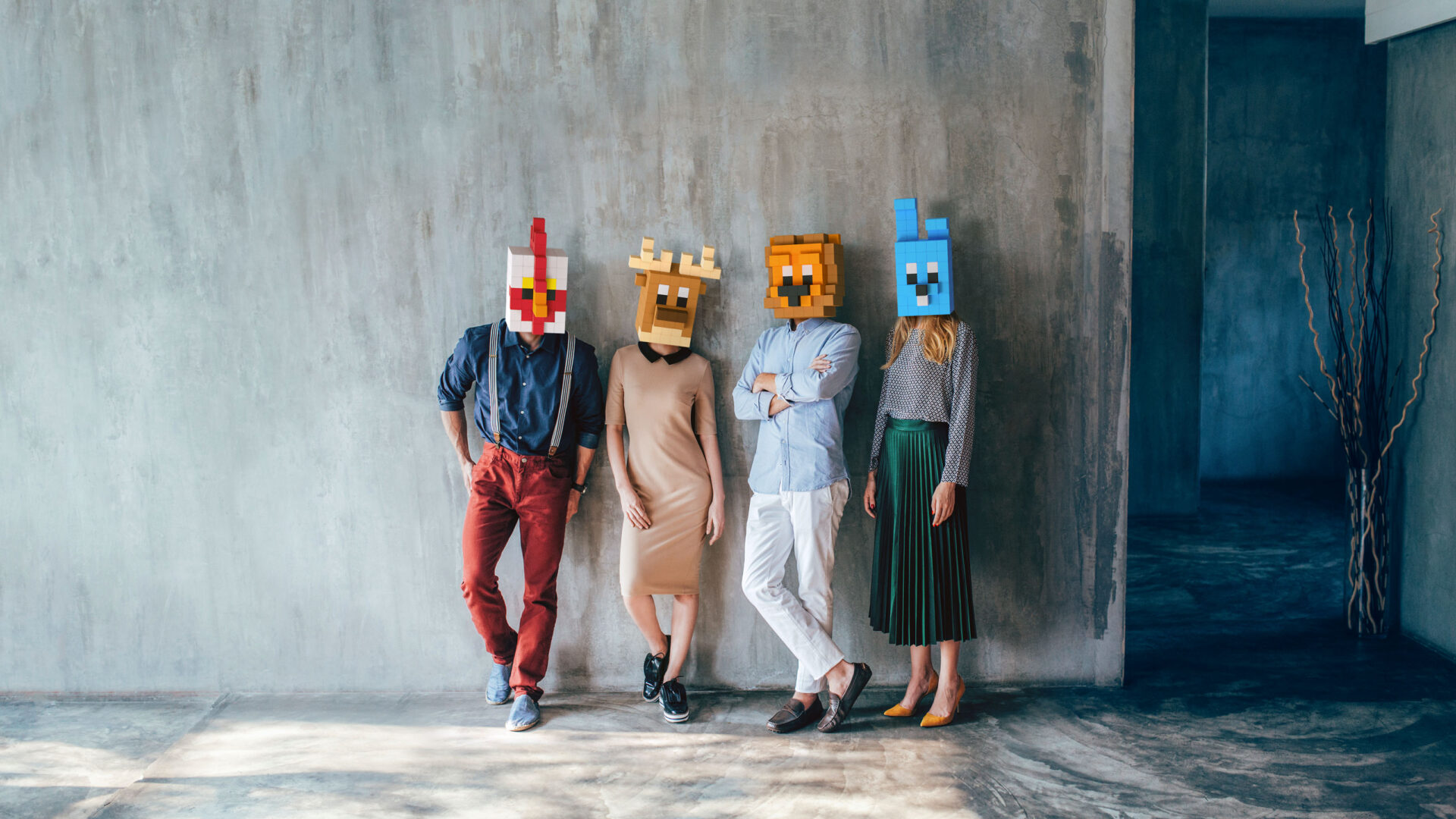 However, looking at the existing magnetic construction sets, we found that they go from extreme to extreme. On the one hand, there are large blocks that can be assembled only into specific, pre-designed models, which limit the user's creativity. They also look exaggerated and childish. On the other hand, there are super serious sets designed for adults, but these are all metallic and cold, so the only thing you want to build with them is some gloomy mechanical structures 🙂
That's why our team envisioned a new magnetic construction set — one that's compact enough to take beyond the playroom and that can also find a home in your office cubicle or on your fridge door. It's bright enough to be interesting to kids but not so childish that it's irrelevant to adult creators. That's the Pixio we know now.
Why Voxart, and why focus on a click-tile construction set?
Voxart:
"Just like Pixio, Voxart was born out of a desire to move forward. There is a mantra on the website of our parent company: WE PRODUCE MIND-BLOWING TOYS THAT WORK LIKE MAGIC. Therefore, all our new products leave us with one crucial question: how do we create new magic?
Now imagine a Voxart box. It opens to show a bunch of lightweight tiles that can easily be splayed across the table in a thin, barely noticeable layer. In only a minute, you turn these inconspicuous tiles into three-dimensional cubes. After a couple more minutes, you turn them into a large, complex figure. We think it's magic, and we're sure you will feel the same when you receive your first set."
What are some of Voxart's unique features? What makes it different from the rest of pixel art products on the market?
Voxart:
"Voxart offers a completely new building experience.
All construction sets share the same goal — to create something. However, each set presents its own path to do so. Voxart offers a brand-new way of construction that your hands have never tried before. The final models are unexpectedly large in comparison to the small pile of tiles you build them from. We make the most of every gram of material — this is yet another of our advantages.
Therefore, Voxart's main features are the unexpectedly voluminous result and the completely new construction experience."
With a unique combination of Quadrolock and Surface Modeling technology, Voxart allows you to create lightweight yet stable shapes of sizes suitable for interior decor. Could you explain the unique benefits of Quadrolock to us?
Voxart:
"Quadrolock is the lock present on all four sides of the tiles. Thanks to this, you can combine each tile with any other in any sequence. The uniqueness of the Quadrolock is that it hides inside, leaving no unnecessary elements visible.
This secret connection method brings us to Surface Modeling, a modeling method in which you don't have to think about how to fill in the inside of the figure because you model only its surface.
In classic building sets, a lot of material goes into the invisible inside part that is necessary to hold the elements together. Voxart is ultralight, so it doesn't need a skeleton. All you need to do is imagine your art and model only its surface in our intuitive app, without wasting extra plastic on the interior."
Voxart is all about creating art. Could you explain to us how we can create our own art or replicate existing pieces with Voxart?
Voxart:
"You can download the Pixio app, which already has thousands of ready-made arts and dozens of themes created by us and our fans. The app works not only as a database but also as a simulator, where you can find out what details you need to build your own art. The app is also a social platform — you can post your creations here and reach the top by communicating with other pixel art enthusiasts.
But why am I talking about Pixio if the question is about Voxart? That's because we've specifically updated the Pixio app and added the Voxart mode so you can change blocks to tiles in your art model by pressing a single button. To unite the community, we collect all our pixel and voxel projects on one platform."
"Intuitive creation" is the key phrase that describes Voxart. Who is this product aimed at?
Voxart:
"Voxart is for everyone who wants to create, and if you have such a desire, you are already a creator. Simplicity is key for construction sets because people want simple and fun products that allow them to build something regardless of their skill level. Anyone can pick up Voxart and create a cube — and then a flower. And if you're a pro, try assembling a complex meter-high figure or a wall head.
Voxart is designed for all artists who want to create pixel art on a large scale — for kids, managers, or carpenters who are tired of whittling wooden figures."
Voxart is currently live and available to pre-order on Indiegogo. What are Voxart's e unique aspects and what would you say to someone who is planning to buy it?
Voxart:
"You should buy it because you want to showcase your creativity. That's what we all want. Pixel art is cool because it allows you to create objects of different complexity and interpretation — so don't let fear get in the way of making it. You'll definitely make one thing or another!
Also, Surface Modeling is a must try at least once in your lifetime. It's a completely new building experience for sure. I was skeptical at first, but now I need more tiles. Yes, I'm a tile addict."
What is the step-by-step process when deciding to buy Voxart?
Voxart:
"Thousands of arts are available right now in the Pixio app — switch to the Voxart mode with the press of a button and find out how many tiles you need for different models. The app will automatically calculate the quantity and colors. Then, it'll take you some time to assemble your figure in real life, but this is a construction set, not rocket science.
We are collecting feedback and questions during our Indiegogo campaign and will use this to promptly provide all kinds of instructions."
Voxart is the second Indiegogo campaign by the Pixio team. The first one raised over $160,000 in 2017 and launched a successful pixel art brand. We are excited to see more of your creations. How can we keep on supporting your creativity?
Voxart:
"First of all, support us on Indiegogo! We hope that Voxart will exceed Pixio's success and even more people will join the voxel art community. It is always a pleasure to see our users create new, fantastic art.
So, join our Pixio application and its art community to create your own art! It will inspire us to form new ideas, products, and campaigns."