Architecture
Wafai designs the SeaShell House to reconnect you with nature
The speculative project is conceived to incorporate sustainable features, such as passive cooling and the extensive use of natural light, as well as recycled or repurposed materials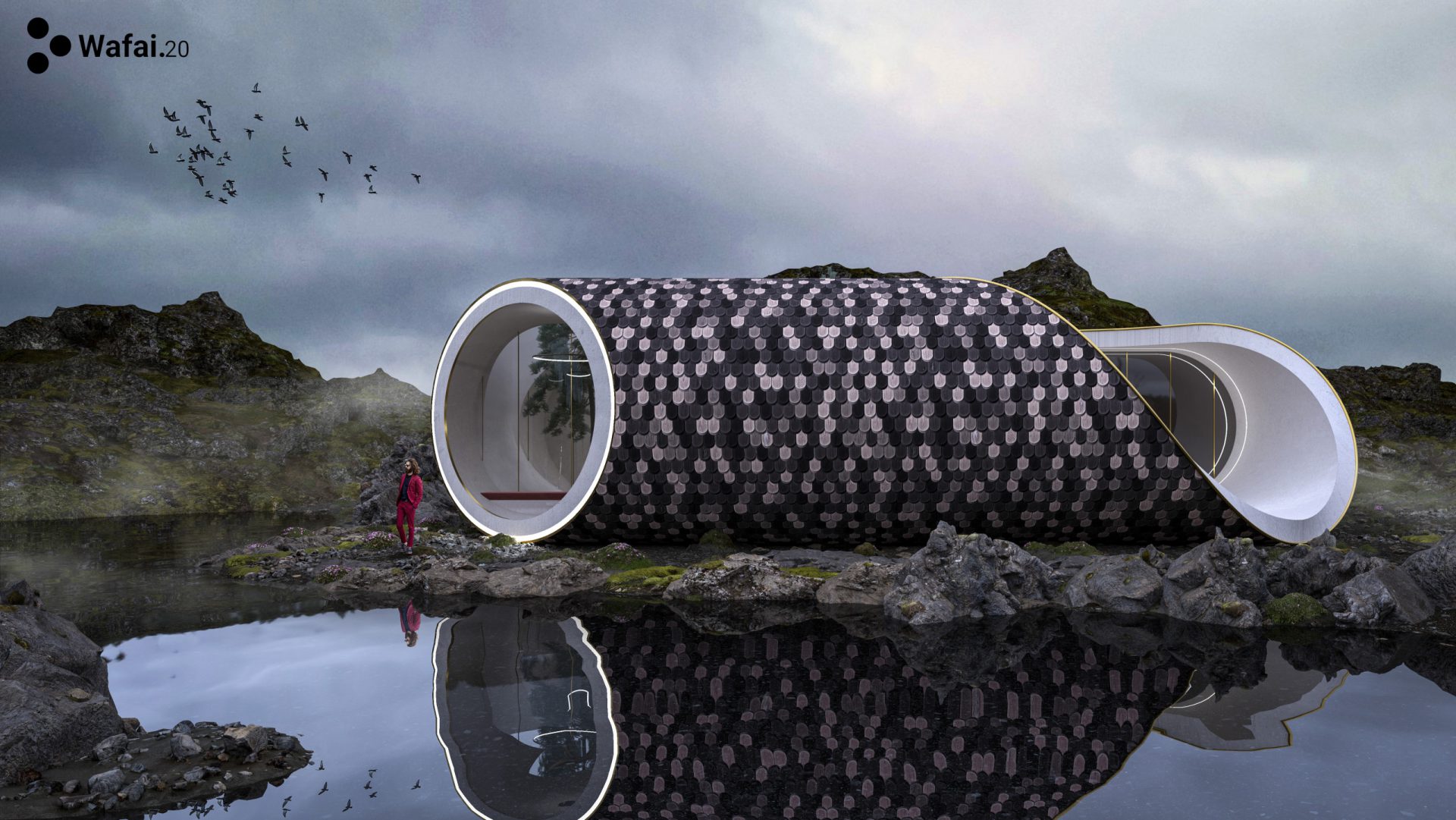 The SeaShell House is a relatively small house that recalls a simple seashell with its shape, promoting an environmentally conscious and sustainable approach in modern residential architecture.
The speculative project is conceived to incorporate sustainable features, such as passive cooling and the extensive use of natural light, as well as recycled or repurposed materials.
The main structure of this project designed by Sipal-Wafai is made of GluLam timber frames, filled with natural straw insulation using the timber stud work approach. The cladding is made of recycled wood pieces positioned in a casual alternating color pattern: the characteristic half-circle shape creates an organic appearance.
Both the living space and the master bedroom feature internal gardens: implemented as large, roofless glass cylinders, these gateways are designed to further merge the house with nature.
The interiors are characterized by a simple color scheme to infuse a meditative ambiance and please inhabitants.
The SeaShell House is divided into 3 main parts
The first one being the living area where an open space includes the kitchen, a dining zone, and the living room. The sofa is designed facing the massive circular glass window to encourage interaction with nature, there is no television or any other element of distraction.
The second space fo the SeaShell House is the night area, featuring the master bedroom and its sanitary services, a second bedroom and a bathroom. Finally, the exterior space presents a circular swimming pool and chill area.
Are you in love with Wafai's conceptual architectural designs? Because we are too: read his interview on DesignWanted.