Furniture design
An Inception movie-inspired coffee table that bends reality
A good demonstration of how different techniques and technologies can work together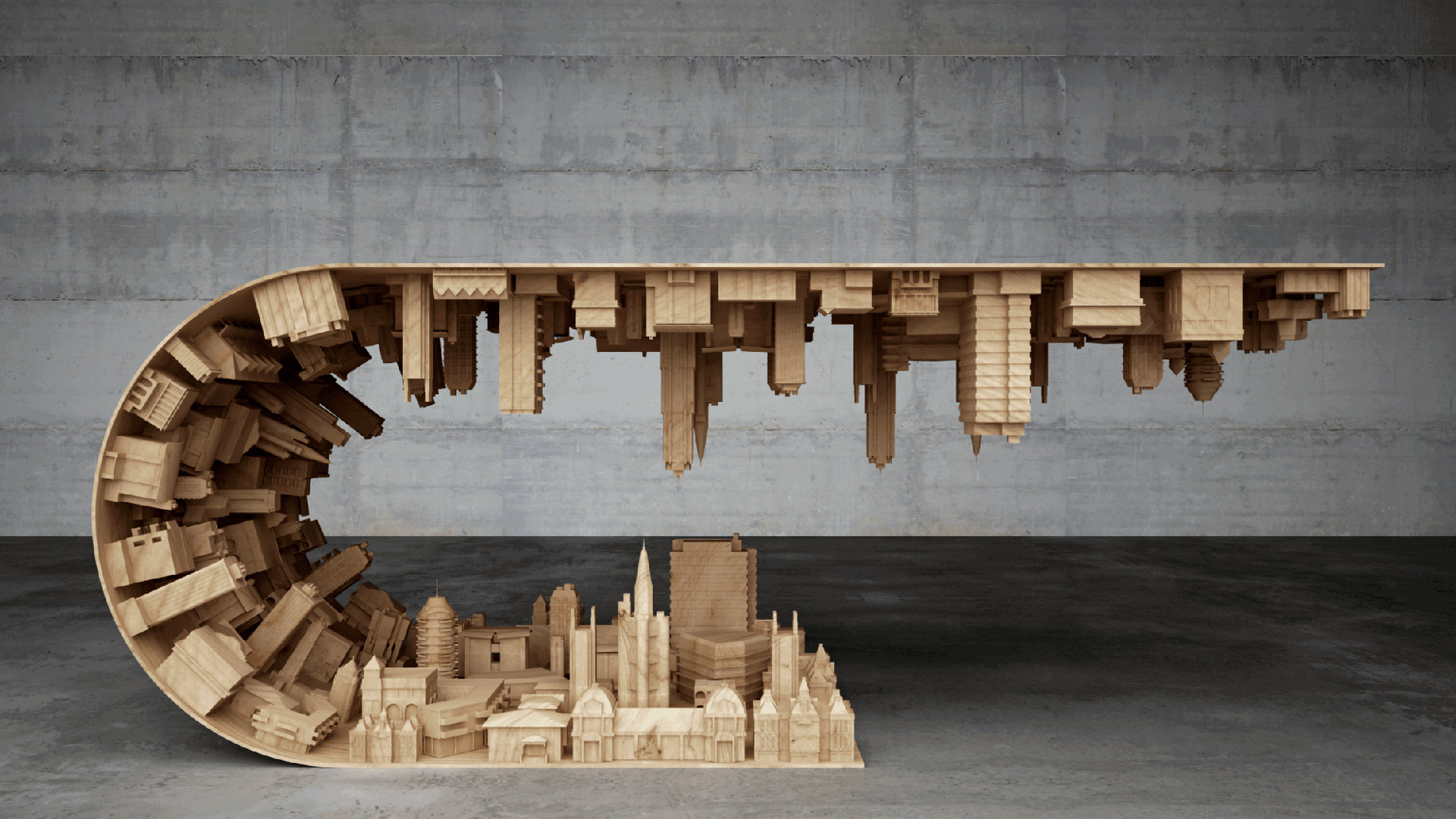 For most people who love architecture, Inception is an all-time favorite movie. Cyprus-based designer Stelios Mousarris has designed Wave City Table, which is a coffee table that bends reality in a way similar to that seen in the movie Inception.
This 2010 movie showed people an alternative reality where laws of gravity and reason are completely relative. Perhaps one of the most awe-inspiring scenes in the movie is the one where Cobb (Leonardo Dicaprio) and Ariadne (Ellen Page) walk around a dream city bending and shaping it the way Ariadne, please.
Wave City Table: a gravity-defying dream
The table's "frozen dream" concept is achieved through bending a landscape of buildings in half. The table top is made of wood and steel while the buildings used are all 3D-printed.
This limited edition item is has a curved shape that is carefully balanced on the ground in a way that makes the whole thing looks even more surreal.
To balance the City Table's surrealism with a sense of reality, the 3D buildings used in the table have a high-level of detail that makes them look even more real. Placing items on the table is easy thanks to the flat wooden top that functions like that of any normal coffee table.
Having normal functionality combined with such a surreal design makes Stelios Mousarris' work even more impressive.
An innovative use of materials and technologies
Aside from the creative design, the Wave City Table is a good demonstration of how different techniques and technologies can work together to make such creative imagination become a physical reality.
Thanks to 3D printing, creating those highly-detailed buildings is a much easier task than it would have been using traditional methods.