Furniture design
Here's a treat for all book lovers!
Far from the ordinary – meet Deniz Aktay's clever, metal Wave bookshelf.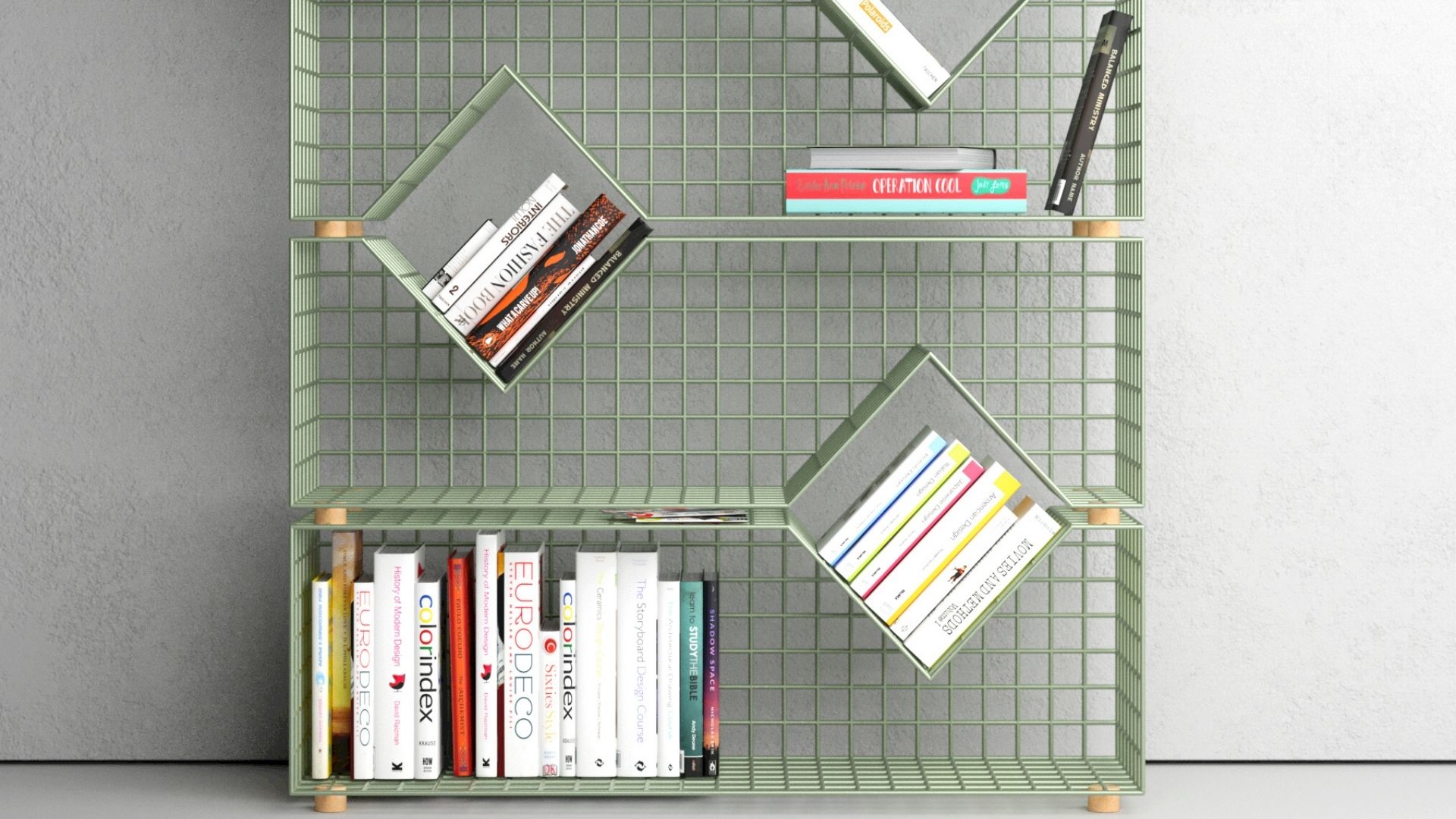 Aiming to bring your books to the forefront if they're shelved away from sight – this metal 'Wave' bookshelf crafted by Germany-based designer Deniz Aktay, makes your beautiful collection proud.
"During my studies and work experience – the detailed aspects of creating have been vital in my creative process.
The more I focused on fabricating furniture and objects, the more my enthusiasm grew!" says Aktay.
With endless ways and possibilities of using this eclectic product, its unique light appearance transforms it to an individual piece of furniture.
An eye-catching addition to your home or workspace interiors, balancing positive and negative spaces – this conceptual object offers multiple smart storage areas to highlight your books.
Generating fascinating compositions amongst your other, normally stored collections – its geometric interspaces shaped by two elements connected to each other allows you to brilliantly place your books in an angle of 45 degrees.
Making this modular product even more functional than usual objects – the top of these interspaces of the shelf can be utilized not only to store, but as a bookmark as well marking your volume.
Its minimalistic aesthetic and thin metal wireframe construction, allows an easy producible construction with minimal usage of resources.
Seamlessly inserting a warm material making its construction even more stable – the single elements are effortlessly separated by wooden spacers.
By further shaping the overall silhouette of this classic rectangular bookshelf – it looks familiar yet very modern to one's eye.
"Good design for me is finding the right harmony between material, proportion and functionality.
Considering all these aspects – crafting a new piece is an interesting challenge every time!" Aktay adds.