Furniture design
loll designs: What does it mean to be a sustainable manufacturing company?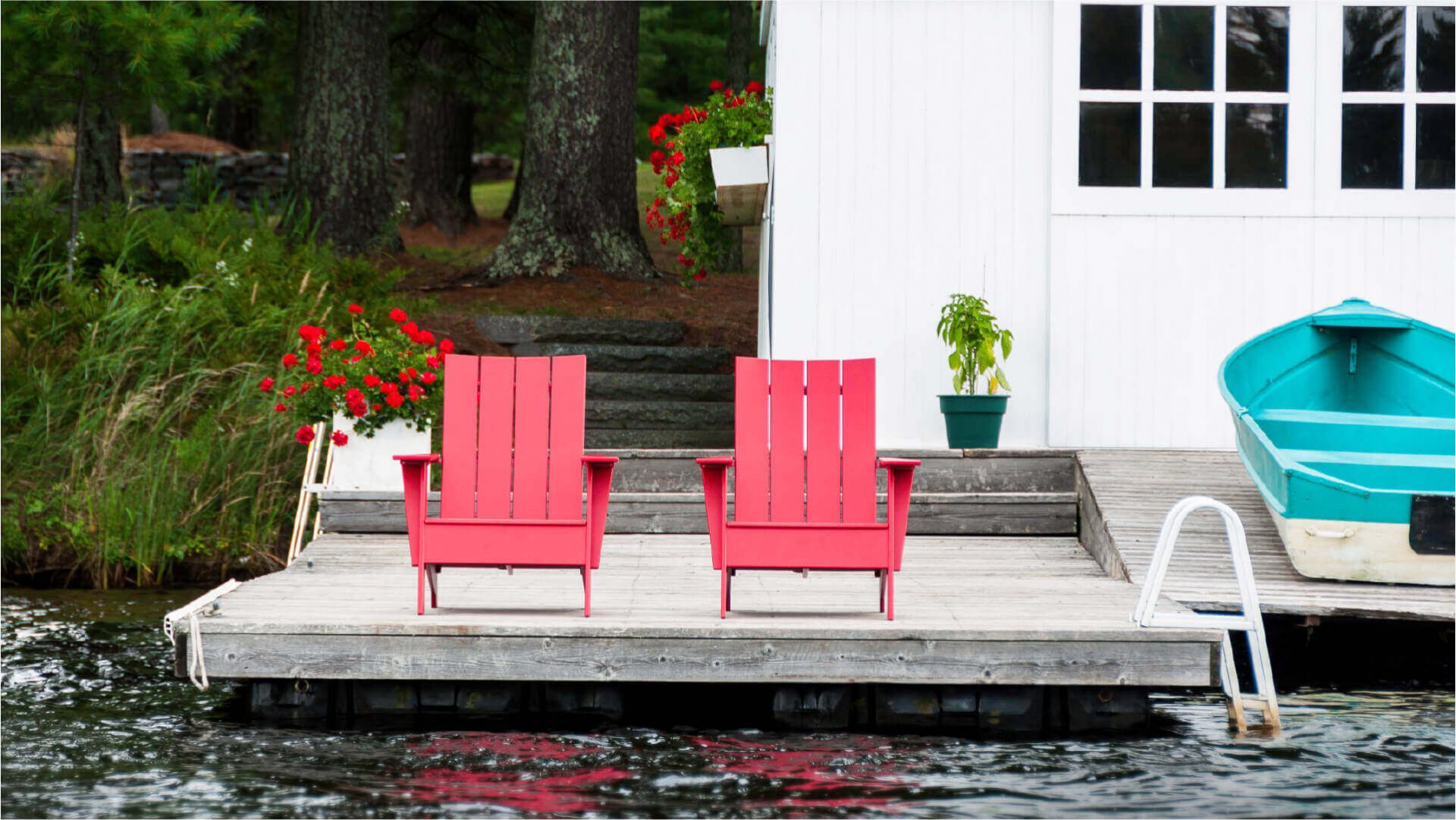 Loll Designs, a modern outdoor furniture company, strives to enhance people, planet, and company in everything they do.
Sustainable manufacturing is at the core of who Loll Designs is as a company. In fact, Loll Designs' origination story involved finding a way to reduce waste from their parent company, a municipal skate park manufacturer, TrueRide.
The original Loll chairs were produced from leftover material from these skate parks. The highly durable and thick high-density polyethylene (HDPE) sheets which were ideally suited for skate ramps, proved to be an excellent material for outdoor furniture as well. Plus, turning these scraps into lounge chairs saved this material from entering the landfill.
When TrueRide was sold in 2007 and scraps were no longer available, Loll looked into sourcing recycled material. While more expensive, they found they could source the same HDPE with recycled content, primarily from recycled milk jugs. With 4-8 milk jugs per pound of plastic, today Loll has reclaimed more than 135 million milk jugs. Additionally, all of Loll's products have replaceable parts so the product life is continually being extended.
When products do reach the end of their useful life, the HDPE is recyclable, meaning the material can be broken down and turned into another product. Another priority for Loll was keeping their supply chain as close to home as possible. Their plastic material, as well as the recycled bottles and pellets, are sourced within the USA. The cushions and most packaging materials also come from the USA, enabling them to have a much lower carbon footprint than most furniture companies.
Being a sustainable company goes beyond using the right materials, it's a commitment to all phases of production, like Frank Grossel explained to us.
During the production process, Loll nests as many of their parts as possible in their 4 x 8 ft sheets to generate as little waste as possible. Of the plastic waste that is leftover, 95 percent is sent to a local recycling plant where it is recycled again.
In 2014, when they moved into a new production facility, Loll added a heat recovery system. This enabled them to redirect the heat that is generated from their CNC machines to keep their buildings warm during the winter months.
Other efforts to reduce their environmental footprint include packaging their products in materials that can be recycled and moving towards a zero-waste initiative by pushing their supply chain to use more reusable packaging options.
Wanting to continue to push the needle on sustainability, in 2018 Loll achieved a Cradle to Cradle certification for their products. The Cradle to Cradle Products Innovation Institute works with companies to set them on a path of continuous improvement, prioritizing the environment and human health.
In obtaining this certification, Loll established a material re-utilization program where customers can send products or parts back to Loll, and they will ensure all the materials are properly recycled and don't end up in a landfill. As consumer waste continues to grow into an alarming problem and burden on our planet, Loll recognizes the necessity of being a part of this circular economy.
Loll hopes more consumer awareness around the circular economy will push other manufacturers to adopt this mentality of re-thinking how materials, product design, and manufacturing processes can have less of an environmental impact.
Can you imagine your old broken toys turned into furniture for your kids? Discover the creations of ecoBirdy.