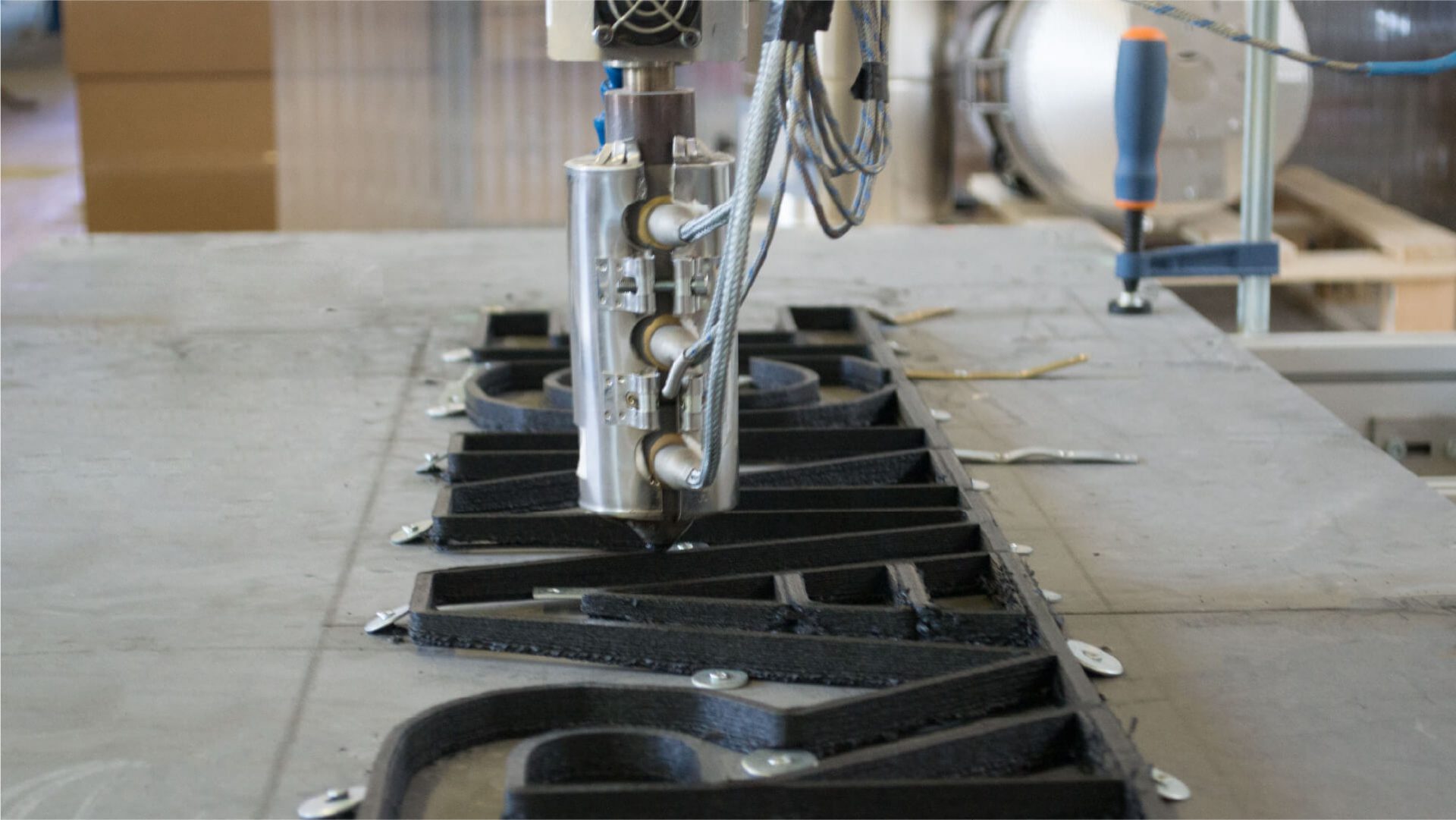 Caracol is an Italian additive manufacturing service provider, proving that sustainability is not only better for the environment, but can also lead to cheaper solutions.
At Caracol, we've found our work on the idea of always having an avant-gardist take on how things are produced. It's not just the design and looks we care about, but especially the manufacturing process. In an era still characterized by harmful manufacturing practices, we've based our business on finding sustainable solutions for all we do: from the flexibility of the technology used, to the implementation of solutions to recycle, to eliminating waste by reintroducing used material into production, to customized production and manufacturing on-demand.
For us, sustainability is at the core of all we do. It extends from our business model and how we work, to what we enable our clients to achieve when we offer ourselves as 3D printing service providers. We want to show that sustainability is better for the environment, for people, but it can also lead to cheaper solutions.
It all starts in the design and engineering process. We offer our competencies to find the most efficient solution to what they are looking for. Recently our client, Maire Tecnimont – an Italian group of companies working in sectors such as engineering, technology, and energy – was looking to manufacture furniture for their company's entrance and signposting to help employees going into the office with COVID-19 restrictions. They were looking for customized and flexible solutions that could be adapted to their spaces.
Together with their IT Manager, Michele Mariella, and Facility Services Supervisor, Francesco Persano, we developed custom-built modular furnishing pieces that provided a simple way to ensure safety measures and enabled them to provide the security team with a dedicated space. The modular elements can be arranged according to need, patterns, and signage can be easily reproduced, customized, and extended to spaces where necessary.
Find out more about brands giving a second life to plastic waste, don't miss The New Raw: focusing on developing sustainable products & production processes.
Each piece is manufactured as a one-single component using Caracol's proprietary robotic technology. The patented robotic additive manufacturing system developed in-house aims to go beyond the existing limits of traditional production methods as well as those of 3D printing technologies on the market.
Our solution allows us to produce large scale components of any shape and size, faster and in a more sustainable and cost-effective manner. Beyond size the technology ensures each piece has a high-quality standard, thanks to the high-precision, compactness, and resilience of the components manufactured.
Furthermore, our technology has allowed us to develop a model to support clients in activating virtuous circular economy cycles. We can give new life to material waste from our client's manufacturing processes, by transforming it into new useful objects. This can potentially be repeated an infinite number of times, while also reducing the quantity of material used for production and allowing for significant cost savings.
For this project, we used polypropylene waste recovered from NextChem MyReplast Industries to manufacture the furniture. It was processed and reinforced with glass fiber to improve the material's mechanical properties. The material is reintroduced in manufacturing thanks to Caracol's robotic system's ability to process material in different forms, such as pellets or shreds.
The polypropylene is directly used to manufacture the pieces which will then be themselves 100% recyclable once they aren't needed for their current use. This gives raw material a prolonged and possibly infinite lifespan, successfully reducing the quantity of plastic waste that circulates in our global environments.
We are very proud to collaborate with clients like Maire Tecnimont who look for solutions that not only reduce the negative effects generated from manufacturing processes but actually create value from existing resources. This is a step towards our mission of revolutionizing the manufacturing system, for a more efficient, progressive, and sustainable future.
Curious to know more about designers using 3D Printing to create sustainable designs? Don't miss the Supernovas' swappable furniture collection.