Mobility design
This rollator enhances the quality of life for the elderly
Korea-based Qolt Lab brilliantly designs an innovative inclusive rollator – the Zimmer Frame.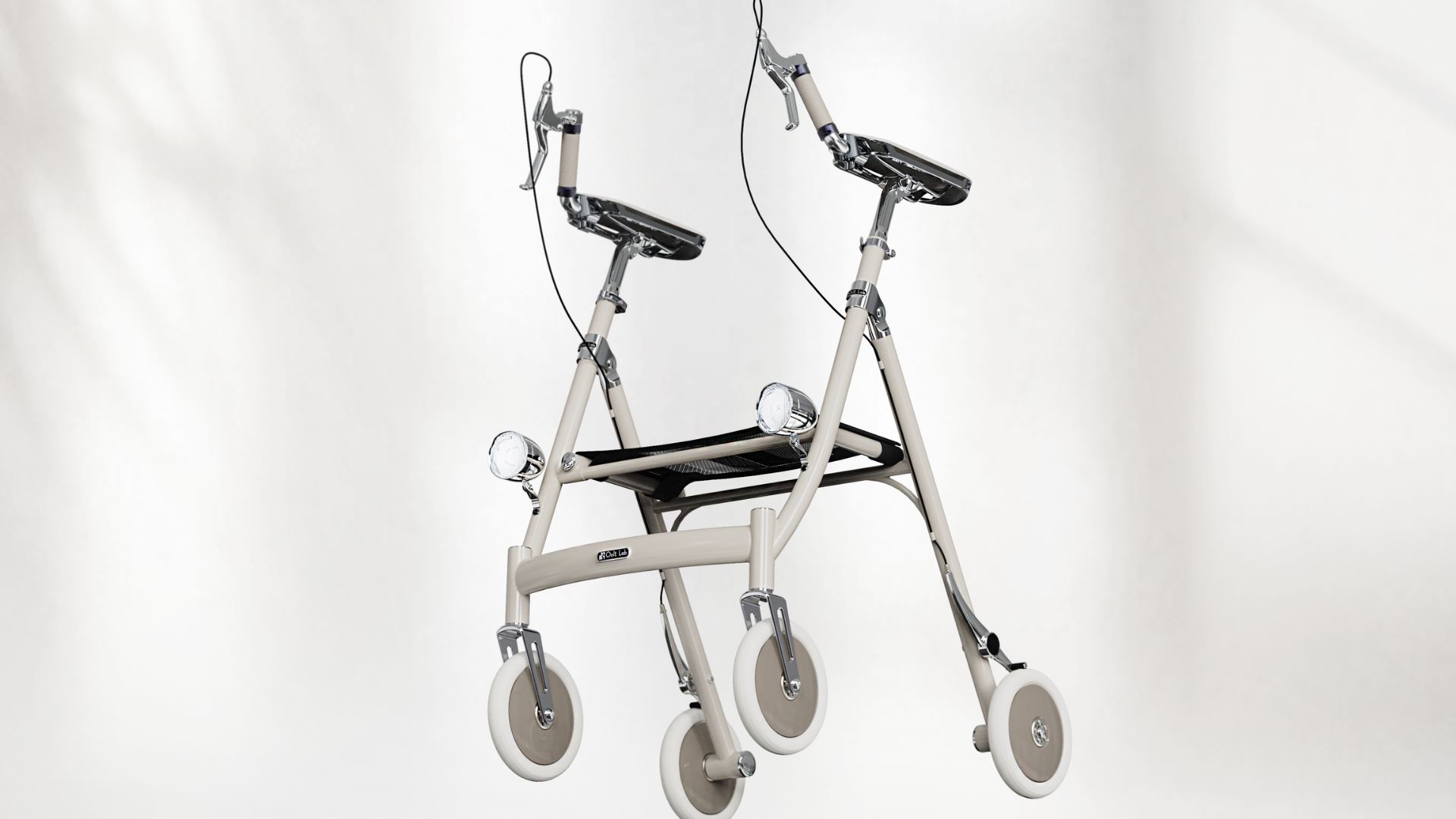 Protecting the rights of pedestrians as well as smoothly enhancing the quality of life for the elderly, Korea-based Qolt Lab brilliantly designs an innovative inclusive rollator – the 'Zimmer Frame'.
With age, elders have trouble walking due to weakness of physical strength, the atrophy of the musculoskeletal system and so on, leading to – a higher risk of falling and being injured with complications being a serious threat.
"The notion of weakness with age is a fear factor for older people and prevents them from moving freely and as a result, it restricts their rights to travel and leads to a decline in quality of life.
We therefore proposed the Zimmer Frame – a conceptual rollator that solves these problems" says Min-Chang Kim, co-founder Qolt lab. 
In terms of product usability, they skillfully improved this walking aid's functional issues through the empirical user analysis while validating the form based on the Design Structure Matrix (DSM) methodology.
This seamlessly includes elements such as – folding structures, resettable chairs, armrests, handbrakes, parking brakes, lighting as well as storage spaces.
"As for product standardization – the design was based on the human sample data of 50 to 69-year-old Koreans provided by the Korea Advanced Institute of Technology (KATS)" adds Kim.
Its ergonomic design further helps with efficient weight distribution, avoids falling and reduces fatigue between utilization leading to ease of movement.
Additionally, this eclectic one-of-a-kind object's emotional aesthetic effortlessly provides a feeling of familiarity as if one is using a classic bicycle.