Design
4 eco-friendly toothbrush designs for a cleaner planet
Brushing our teeth happens day and night, so what better event to start integrating sustainable practices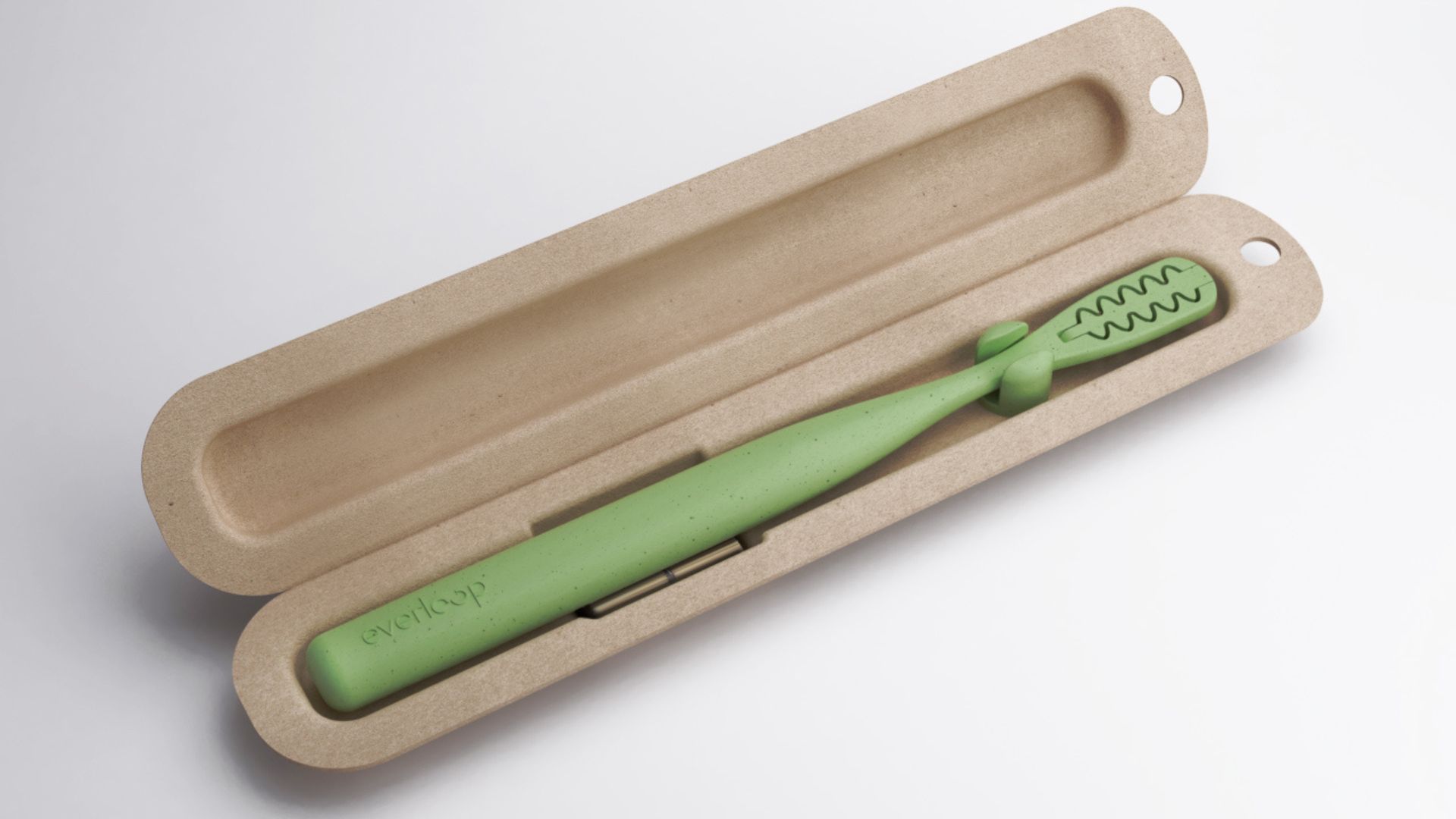 Here is a selection of eco-friendly toothbrush designs offering a sustainable alternative to hard plastic brushes. If you make just one commitment to sustainability this year, let it be your toothbrush.
Often made from several different types of polypropylene plastic, we know they are notoriously difficult to recycle, contributing to the 3.6 billion plastic toothbrushes that end up in the sea and in landfills every year.
Anyone familiar with the sustainable toothbrush market will already know about bamboo models with the biodegradable handle you can pop straight into your compost after you're done with it.
They are great as bamboo is a fast-growing plant that needs little care and doesn't require pesticides or fertilisers for cultivation.
There are a few cons, however, like the fact that the bristles are usually made of nylon, so must be removed before disposal—a little extra effort but potentially enough to discourage users from changing their behaviour.
The majority of bamboo is also grown and manufactured in China, meaning that if you're living outside of Asia there will be carbon emissions associated with transport to factor into your toothbrush purchase.
With that in mind, we are seeing emerging designers aligning form with materials to create a fold of innovative toothbrush designs with sustainable origins or eco-friendly functionality.
So, we thought we'd take a look at the projects and ideas offering an alternative to conventional sustainable toothbrush designs.
1. Atys by Sophia Hyun
The ATYS toothbrush aims to provide an environmentally sustainable solution made from 100% recyclable aluminum, which has been CNC-milled to achieve a slim shape with rounded edges.
It offers two types of disposable, biodegradable brush heads engineered by dentists: a Double Layered model for efficient plaque removal and an Ultra Soft model for sensitive gums.
Meanwhile, a gold-plated connecting pin to prevent microbial contamination and a matching aluminium holder helps dry the toothbrush in between uses.
2. 2°C by Andrea Mangone
Milan-based product designer Andrea Mangone designed 2°C, a premium eco-friendly toothbrush design made to last a lifetime.
It reduces the overall plastic waste by 87% thanks to a high-quality reusable body that accommodates disposable brush heads after extended use.
When not in use the toothbrush snaps magnetically to a sleek and compact base, which discreetly tracks brushing time and frequency.
It also monitors the age and quality of the brush head before sending relevant info via a mobile app.
The battle with single-use plastic is on: Floe's reusable tampon applicator helps to achieve a zero-waste period routine.
3. Everloop by NOS
The eco-friendly Everloop toothbrush by Mexico-based design firm NOS features a recycled plastic handle, bamboo bristles and packaging made from thermoformed paper pulp.
Each toothbrush comes with eight sets of bristles that are based on the three-month lifespan of a normal toothbrush, giving Everloop a lifespan of a minimum of two years.
The head of the toothbrush has a clipping mechanism, which lets the user open and close it in order to replace new sets of bristles.
4. Sea Differently by François Hurtaud
Hong Kong-based industrial designer Francois Hurtaud designed the Sea Differently toothbrush with a handle made entirely from recycled ocean plastic and a brush head that uses biodegradable materials.
He opted for a 3D-printed production process as a way of limiting material impact even further.
The toothbrush forms part of a subscription-based service model, which auto-refills the brush heads conveniently on a 12-week basis whilst enabling customers to return the used brush heads for recycling.
Should all non-durable consumer goods become durable? Read how the gel and shampoo applicator 'F SolidPod' banishes single-use plastics in the shower.