Home decor
Alessi: 10 facts to frame 100 years of design history
With a production facility located since the very beginning in northern Italy, more specifically in Crusinallo di Omegna, Verbania, Alessi expanded worldwide, now operating 5 main offices in Europe and the US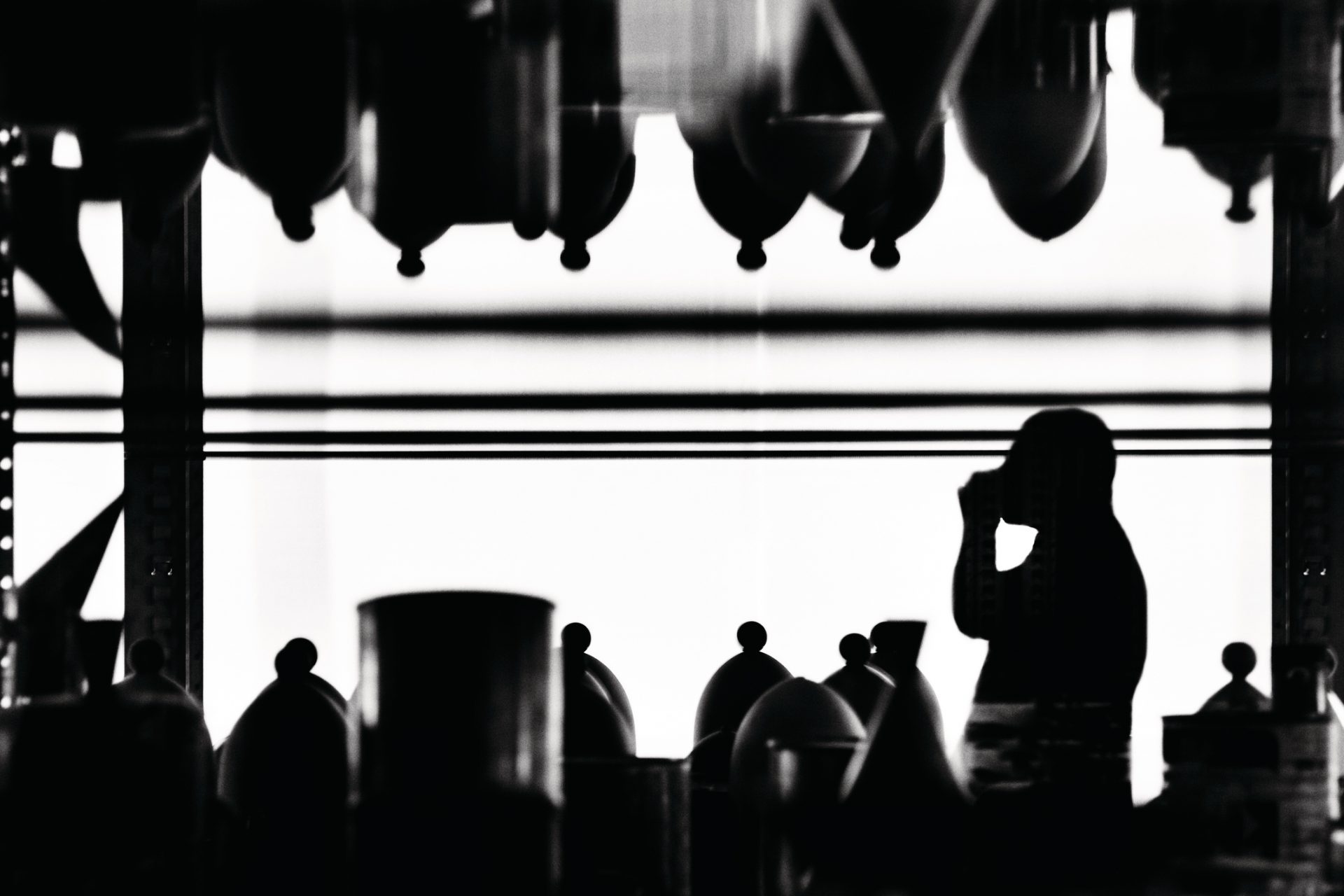 Counting multiple flagship stores in Milan, New York, Paris and Munich, Alessi developed a dense retail network of 3500 stores, directly managed or multibrands, with a strong international presence in over 150 countries and constantly developing its online presence and digital channels sales.
With over 2000 products in its catalogue between kitchenware, tableware, small domestic appliances, home accessories and gifts, Alessi features over 300 collaborations with worldwide famous designers that team up with the brand to write a chapter of design history at the time.
These are 10 facts you don't know (or you better revise) about this design giant and what built its success:
Alessi – chapters:
It all started from a mechanical workshop
It was 1921 and Giovanni Alessi bought a piece of land in Omegna to start the mechanical workshop FAO – Fratelli Alessi Omegna. The production was focused on kitchenware products in copper, brass and German silver, inspired by the lines of prestigious Austrian and English brands.
The great quality and attention to detail of the production ensured big success and exposure since the first batches, kickstarting the growth of the company. It was 1932 when Carlo Alessi, first son of Giovanni, got involved in the design of a large part of the products, and then taking over the management of the company during the 50's.
Writing history with a moka coffee maker
Within the abundant production of Alessi, one object stands out almost like a symbol for the brand: the moka pot, the signature coffee maker found in the kitchen of each Italian family and central piece of the social ritual of coffee drinking. Big names in the design game have been involved in the mission to reshape such a common object elevating it from basic kitchenware to design piece.
In 1979, Richard Sapper designs for Alessi the first coffee maker, the "9090". Entering a new unexplored market is a daring move, that turns out to be successful as the "9090" is awarded by Compasso d'Oro on the same year.
Aldo Rossi is up next to join the game, designing first "La Conica" in 1984 and "La Cupola" in 1988. Both objects are inspired by buildings and urbanism, adding an architectural touch to the kitchen and the coffee ritual. "Mix Italia" integrates funky plastic handles in the stainless steel body by King-Kong of Stefano Giovannoni and Guido Venturini inspired by cartoons and imagination.
Another reference to pop culture is in the "Pelicano" coffee maker by Michael Graves, mixing American, European and pre-Columbian cultures. In 2006 Richard Sapper will then design an "entry level" coffee maker, a challenging mission that will produce the "ARS09", made of solid volumes and a folded plate handle.
The list continues with the simple and elegant "Pina" by Piero Lissoni, the original sculptural form of "coffee.it" by Wiel Arets and a contemporary reinterpretation of the original cult moka object by Alessandro Mendini with "Moka Alessi".
More recently, Mario Trimarchi designs "Ossidiana" inspired by the volcanic stone from his homeland, Sicily, and architect & designer Michele De Lucchi develops a concept named "Pulcina" which extracts bad oils from coffee grounds resulting in a blend of higher quality.
This spring 2019, Alessi presents its latest coffee maker: English architect David Chipperfield redesigns the traditional "Moka", an 80 years old design icon, adapting it to current aesthetics and giving new life to the object.
A collection of icons: Museo Alessi
When home objects become icons they deserve a special spot, crossing the boundary between design and art, gaining cultural influence on past and future generations of users and designers.
Opened in 1998, and counting over 25'000 design objects, Museo Alessi is a living collection of drawings, photographs, materials and products that narrate the story of the brand, its evolution and research process throughout the last century.
Filled with unexpected projects which never made it to the store shelves, old concepts and sketches, the museum provides unique insights on the development of design in time and reminds us of the numerous attempts necessary to finalise a successful product.
The collection also serves the function of archive and history book of Alessi, a precious source of knowledge for the current design team and the development of new production lines.
Alessi becomes a design brand
"Tea & Coffee Piazza" was developed by Alberto Alessi under the mentoring of Alessandro Mendini and presented in 1983. It crucial to the company, representing the general recognition of Alessi as an actual design brand.
Once again in the story of the brand, the integration of art and culture with the design of kitchenware is central to the project.
Involving many international architects in the design of an "architectural" tea & coffee set, the composition of tiny buildings is produced in limited quantity of 99 pieces each, exclusively in silver.
Alessi is the first italian company to develop collaborations with international professionals and open a cross-sector contamination, combining designers, architects and artists to produce innovative concepts and products.
Crossing the boundary between design and art
It was during the 70's that Alberto Alessi decided to get actively involved in the artistic debate of the time about "multiplied art". The discussion was questioning the real value of an art piece that was not unique: differently from traditional artworks such as sculptures and paintings, new forms of art like music and movies could be replicated with no limitations.
Intrigued by the relationship between objects and people, Alberto Alessi decided to develop a collection of art pieces for the masses, to be launched on the market at affordable prices.
Salvador Dalì, Giò Pomodoro, Carmelo Cappello, Andrea Cascella, Pietro Consagra and Dušan Džamonja were the artists involved in the project. Each one of them was asked to design a sculpture in stainless steel, planned to go into production and be replicated to with no set limitation of pieces.
The project of Alberto Alessi was interrupted by his father after: he had ordered 50'000 fishing hooks to produce Salvador Dalì's very own piece.
At Alessi, fishing hooks are now a symbol for the company's daring spirit, openness towards art and a risk-taking attitude, crucial ingredients to pursue true product innovation.
The Philippe Starck effect
A definitely more fruitful collaboration is with designer super star Philippe Starck. His creations for the brand are truly poetic, a physical representation of feelings and emotions in the body of home accessories, conveying a message and raising the inner value of design objects.
Among the many collaborations with the french designer, the "Juicy Salif" holds a premium spot as a timeless iconic piece in the history of contemporary design. The lemon squeezer hits the market in the year 1990: its lines radiate a futuristic appeal and classic vibe at the same time.
For the 10th anniversary of "Juicy Salif", a purely sculptural limited edition of 10'000 pieces is produced: each one of them is numbered and 24K gold plated, transitioning once again in the history of Alessi from object towards sculpture, from design towards art.
A few prestigious collaborations
Counting over 300 signatures in its catalogue, Alessi opened its doors to italian & international designers and architects to develop its productions.
The chance to work with a company not afraid to innovate and push the boundaries of conventional thinking is not common. The involvement of high profiles in the field contributes to Alessi's vision of keeping design as a core value and driver in all of its product lines.
Among the many names, the list of collaborations features:
Michele de Lucchi
Ettore Sottsass
Jasper Morrison
Mario Trimarchi
Alessandro Mendini
Stefano Giovannoni
Richard Sapper
Piero Lissoni
The risk-taker mindset
The urge of taking risks is described as a physiological element of Alessi's DNA. This translates into constant experimentation and research of the unseen, challenging the status quo and breaking conventional approaches to design and new concept development.
If there's no risk, there's no openness, no quest for the unconventional. The real threat is to become commoditised in mass production, generating standard productions within an industry and limiting product differentiation.
Alberto Alessi declares that the "real nature of Alessi is more similar to a 'Research Lab for Applied Arts' rather than a traditional manufacturing business".
The compromise between spirited creative inputs and people's factual needs is the recipe for a successful design company, able to combine aesthetic drive with a business purpose.
Beyond the profit – Corporate Social Responsibility at Alessi
As a result of its ethical business approach, Alessi became a Certified B Corporation in June 2017, the single italian design brand and between the first 50 italian companies to obtain such certification.
Building a purpose beyond profit and economics is vital for a solid business, and the commitment of Alessi to create products which make people's lives better is priority.
Internally, the brand also gives special attention to its company culture and its effect on employees, aiming at creating a sense of community among them and opening the knowledge heritage gained within the design sector.
The efforts of Alessi in shaping a responsible and conscious influence over people are translated into cultural and social projects, also promoting an environmentally friendly lifestyle.
Never stop exploring new markets
The company moves out of the kitchen, exploring the rooms of your home, reaching every corner and edge. In 2018, "The Five Seasons" collection in collaboration with Marcel Wanders was presented at Milan Design Week.
The line of home fragrances features all sorts of aroma diffusers: scented candles with a wooden top, a playful cap turning a wine bottle in a candle holder, a spray and leaf diffusers and a raw lava stone diffuser, adding a mystical vibe to the act of spreading the scent.
The collection represents Alessi's innovative spirit and ability to transform the generally plain home objects into playful and refined design pieces.
An original history made of bold experimentation and a forward thinking attitude combined with a nonconformist, consumer oriented mindset: Alessi deepens its roots in the design sector with a solid approach to the industry which should serve as inspiration for the young rising stars and professionals in the field.