Home decor
Nature-inspired wallpapers bringing happiness and wellbeing indoor
With colour, patterns, textures, and materials, designing spaces according to the principles of nature is now more important than ever, and wallpaper is a fabulous place to start. Italian design company Tecnografica shows us why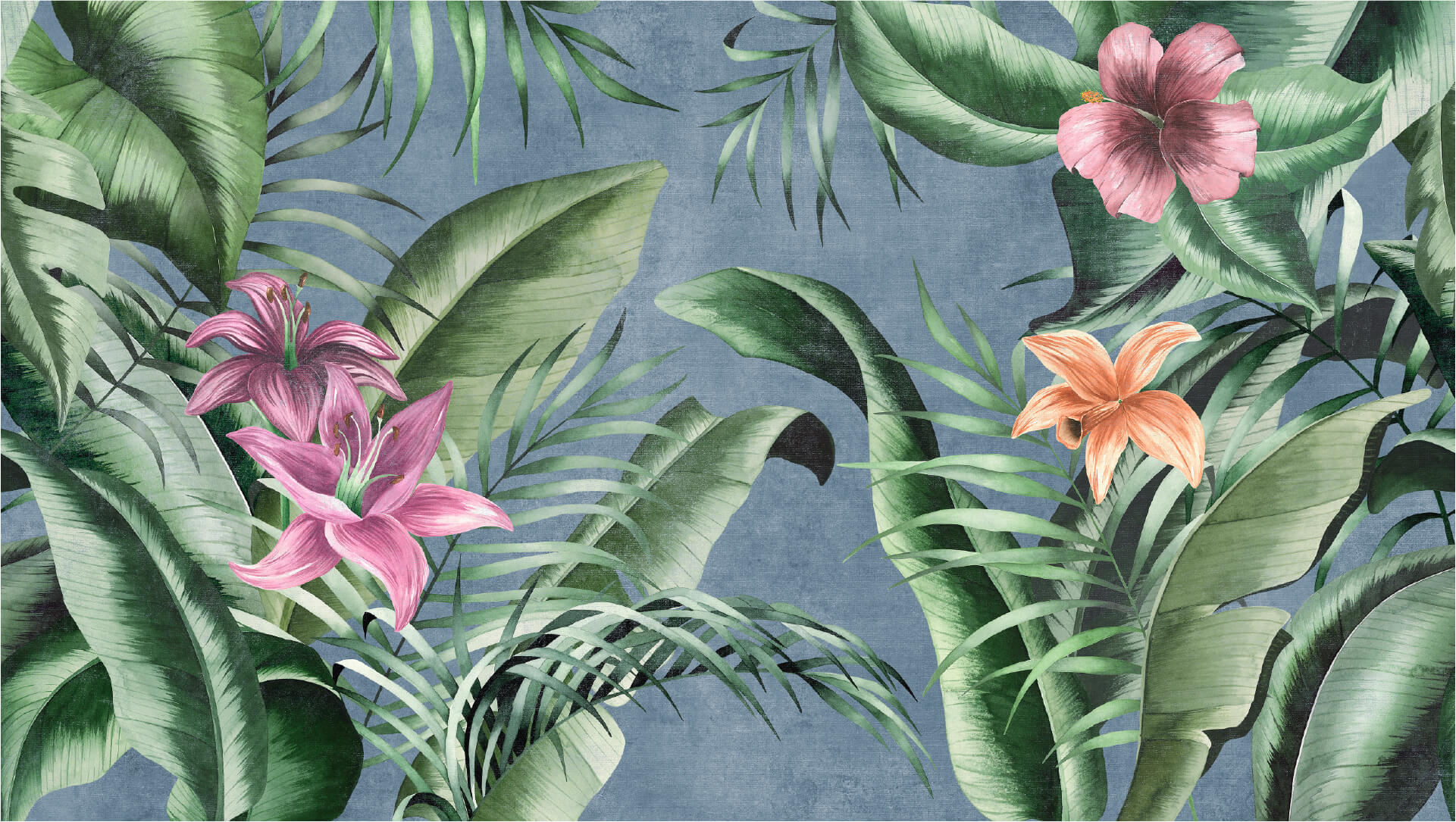 Whether you are looking to create a calming effect at home, need an office that promotes productivity, or want to retain customers in a shop or restaurant that feels tranquil, nature-inspired wallpapers are an easy and changeable way to transform an interior that doesn't take away from the space.
Connecting people with nature in times of social isolation has thrown a spotlight on architecture and design that incorporates natural materials. A tool to create restorative and connective spaces, biophilic design as it is known promises to promote mental wellbeing.
It stems from the theory of Biophilia – that humans possess an innate tendency to seek out living forms. The term literally translates to 'the love of living things' and whilst it is not really a new theory, it's set to enter the mainstream offering a welcome remedy to cabin fever.
From workplaces and hospitals to urban living spaces and schools, the benefits of bringing the outdoors in is backed up with increasing amounts of research. Studies have shown that exposure to natural imagery and figurative art promotes concentration, reduces stress, and improves cognitive function.
It's also proven to expedite healing – something as simple as a view on green surroundings can make a huge impact.
Biophilia as a design movement could help to improve entire developments or even cities. As people are stuck at home, they're looking around their environments and wondering if it's possible to replicate the feeling or effects of nature.
It's more than just luscious landscapes and potted plants. In biophilic design, interiors can incorporate the outside in subtle ways too. Think natural light, textures, or even motifs. A good example is the use of wallpapers featuring botanicals and nature wall murals. 
In this article, we explore how industry leader Tecnografica has crafted designs fulfilling these needs by infusing rooms with vibrant colour and a touch of the great outdoors.
Feanne
Designed by Filipina artist Feanne, on whom the collection is named after, detailed illustrations inspired by the natural world are both an escape from city living as well as a deep dive into the imagination. With a particular focus on Philippine flora and fauna, striking colors define graceful silhouettes and eye-catching patterns. 
[ Find out more about the beautiful applications of Tecnografica's wallpapers and don't miss Home interiors come to life through wallpapers ]
Cristina Iotti
For a fully immersive experience in nature, award-winning Italian designer Cristina Iotti's collection for Tecnografica is perfect. The artist's fine drawings have been transformed into large scale, almost botanical illustrations of nature, offering the necessary impact to steal away from the built environment.
Expedition
A selection of eight wallcoverings emerges featuring a variety of drawing techniques including watercolor, crayon, tempera, chiaroscuro, and digital graphics.
Expedition is a collection about the rediscovery of human's freest and most genuine imagination – regardless of the boundaries imposed by our industrial environment. 
MAD (Marco Pulga)
Artist Marco Pulga has realised what he terms the 'royal soul of nature' in nine equally graphic styles of wallpaper. Abstract iterations of birds, landscapes, and other biophilic motifs in both neutral and shocking shades promise to remedy our disconnect from planet earth. 
Old London
Featuring fruity flora and detailed graphics of exotic birds, a variety of 6 wallcoverings in playful colours have the power to bring visitors away from their city dwellings in Old London.
The collection mixes together the classic style of British and French ancient wallcoverings, illustrating an extremely high definition of modern printing.