Visual design
Is Banksy's shop an attempt to preserve intellectual property?
How to protect intellectual property for creative works when the artist is anonymous? Simply turn the artwork into a product: turns out that it's not so easy.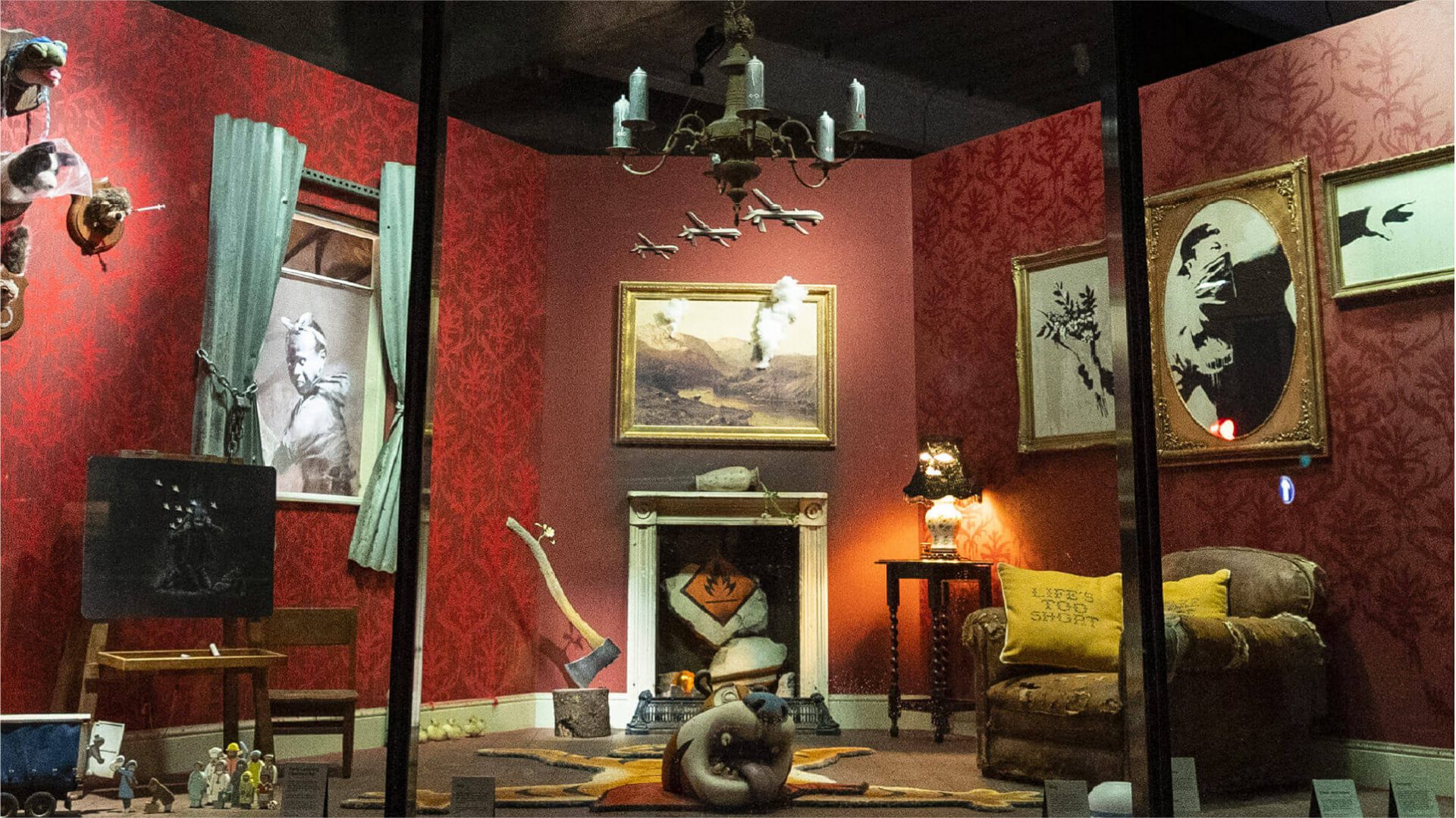 Despite his (or her) anonymity, Banksy is, by far, one of the most reputed artists all over the world, and his/her works have become iconic and known also by people who are not experts in art and street art.
Readers therefore could think that, due to their notoriety, Banksy's works could be considered not only as art pieces but also as distinctive signs of Banksy himself.
Well, the European Union Intellectual Property Office ("EUIPO") is not of the same opinion.
In 2014, Banksy, or more precisely, Pest Control Office Ltd. ("Pest Control") the company which manages Banksy's IP rights (such as the authentication of Banksy's works) filed an application for the registration of a trademark before the EUIPO in order to obtain protection, for the very well-known "Flowerthrower", painted by Banksy, in 2005, on a garage wall in Jerusalem.
Banksy is not the only one that has been through a trademark dispute, learn about shape trademarks with The (almost) never-ending myth of the Ferrari 250 GTO.
EUIPO granted the above-depicted trademark on 29 August 2014.
However, in March 2019, the company Full Colour Black Limited ("Full Colour") filed an action for nullity before the EUIPO's Cancellation Division, arguing that the Flowerthrower's trademark application was filed in bad faith since, at the time of the filing, neither Pest Control nor Banksy had any intention to use the trademark for goods and services. 
Based on EU case law, trademark registration is applied for in bad faith, among other hypotheses, when the applicant/owner is not interested in using the trademark but he only aims at preventing others from using it (so as to create a monopoly on a specific sign).
Moreover, according to Full Colour, the Flowerthrower was registered as a trademark by Pest Control in order to avoid the disclosure of Banksy's identity, necessary to obtain exclusive rights under copyright law.
In principle, creative works, such as paintings (and also street art works) should be protected under copyright law, which is expressly devoted to granting protection to such works.
However, such rights neither arise nor can be asserted if the author does not reveal his identity.
Therefore, according to Full Colour, the registration of the Flowerthrower trademark by Pest Control was a means to overcome the lack of protection under copyright law for Banksy's artworks.
As a matter of fact, Pest Control filed the trademark application for the Flowerthrower in its name without revealing any detail about Banksy.
Furthermore, according to Full Colour, Pest Control opened in 2019 the shop "Gross Domestic Product" – where it was (and still is) possible to buy some of Banksy's merchandising goods – only to avoid the revocation for lack of use of Pest Control's Flowerthrower trademark. 
Curious to know more about Banksy's Gross Domestic Product store? Don't miss Banksy product designs are exclamations of society.
Such a circumstance, was confirmed also by Pest Control's Director declaration (when he declared that the "Gross Domestic Product" shop was opened only to avoid trademark disputes).
A trademark may be revoked due to a lack of use if it is not substantially used by the owner (or with its consent) within five years from the date the trademark is registered.
The EUIPO Cancellation Division declared that Pest Control had no intention to use the Flowerthrower trademark when it filed it and, therefore, that the trademark was requested in bad faith.
Consequently, the registration has been declared invalid. 
However, this is not the time to draw conclusions, since the decision issued by the EUIPO's cancellation division will be likely appealed before the Board of Appeal. 
For the time being, Pest Control (and Banksy) should fear that also other trademarks relating to the artist, Banksy's works could be subject to nullity actions.
To be continued…
Intellectual Property in design is not easy to navigate, but Cycling among Intelectual Property rights with The Brompton Bicycle case makes it easier!