Visual design
SquarEat's food cube concept is innovative (and dystopian)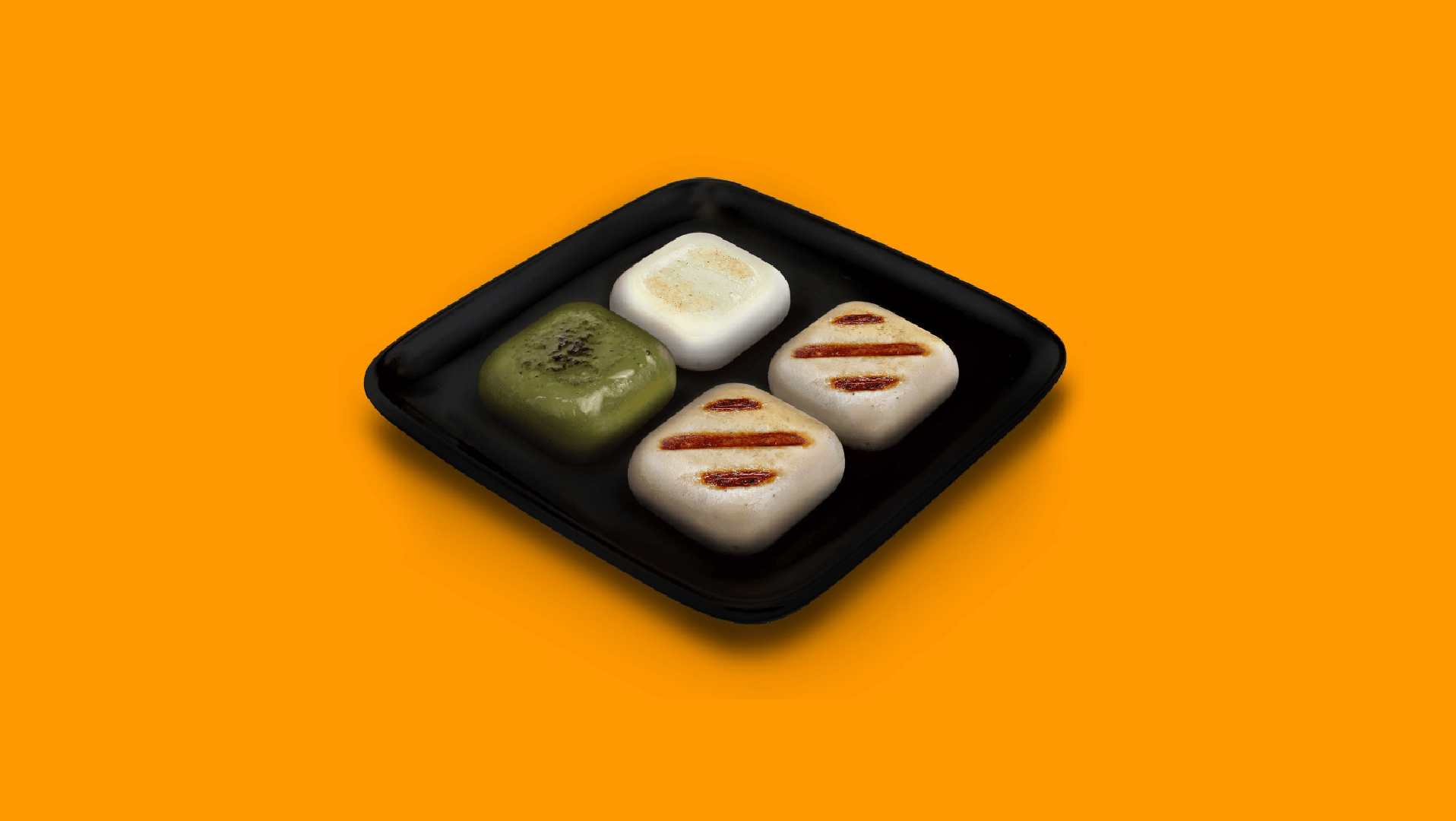 The startup SquarEat is making eating more efficient by turning your favorite foods into scientifically-moulded, Lego-like squares.
If you want to imagine what the future of food looks like then look no further. A new Florida-based company called SquarEat has come up with a new "meal-replacement" concept food by transforming raw ingredients into standardized 50-gram squares.
Founder Paolo Cadegiani, a certified personal trainer, came up with the idea after struggling to find food that was "truly natural, healthy, easy to bring around, required minimal time to prepare and was tasty." Of course, SquarEat is targeting the time-poor consumer, who's probably into fitness and would rather be at the gym than prepare food.
As you can expect, the bite-size pieces look like something an astronaut would eat. The processes used include "low-temperature cooking" and "thermal shocking" to turn foods like chicken, beef, broccoli, rice and more into precooked, 50-gram square patties. These are then packaged up in air-tight plastic and once delivered, can stay fresh for two weeks or more. 
They might not be super attractive or that enjoyable to look at, and the idea of eating them might not make the mouth water either but there are several reasons for their square shape that makes sense: it's a nutritionally complete food and it's convenient. From a manufacturing point of view the SquarEat concept is actually pretty sound and sustainable (aside from their use of hard plastics and laminated cardboard, which could be difficult to recycle).
Each square is created by transforming raw food into a standardized 50-gram piece, a method it claims enables the company to mass-produce them and sell them at an affordable price. Once delivered, consumers can eat them cold or prepare them in a variety of ways, including sautéed in oil, air-fried or warmed in the microwave.
How about "3D printing" food? Don't miss Carnerie: A countertop appliance for growing your own meat.
The small squares aren't actually meal replacements but they are designed to be consumed in either four or six-piece portions, including sweet and savoury options priced from USD $5.50 to USD $7.99. The company is currently raising money on WeFunder, where it promises the product tastes great alongside plans to "disrupt the food delivery market".
It's hard to imagine but meal replacement brands like Soylent and Huel have proven popular to a generation of health-conscious and time-poor consumers looking for a quick and convenient fix. Personally, I think we're alienated from our food enough without eating a Lego-looking plate of food that's almost unrecognizable from the ingredients used to prepare it, but then again maybe I have too much time on my hands.
Amazed by the food in unusual shape? Discover The Food Crayon, an edible pencil for "sharpening flavour" onto meals.