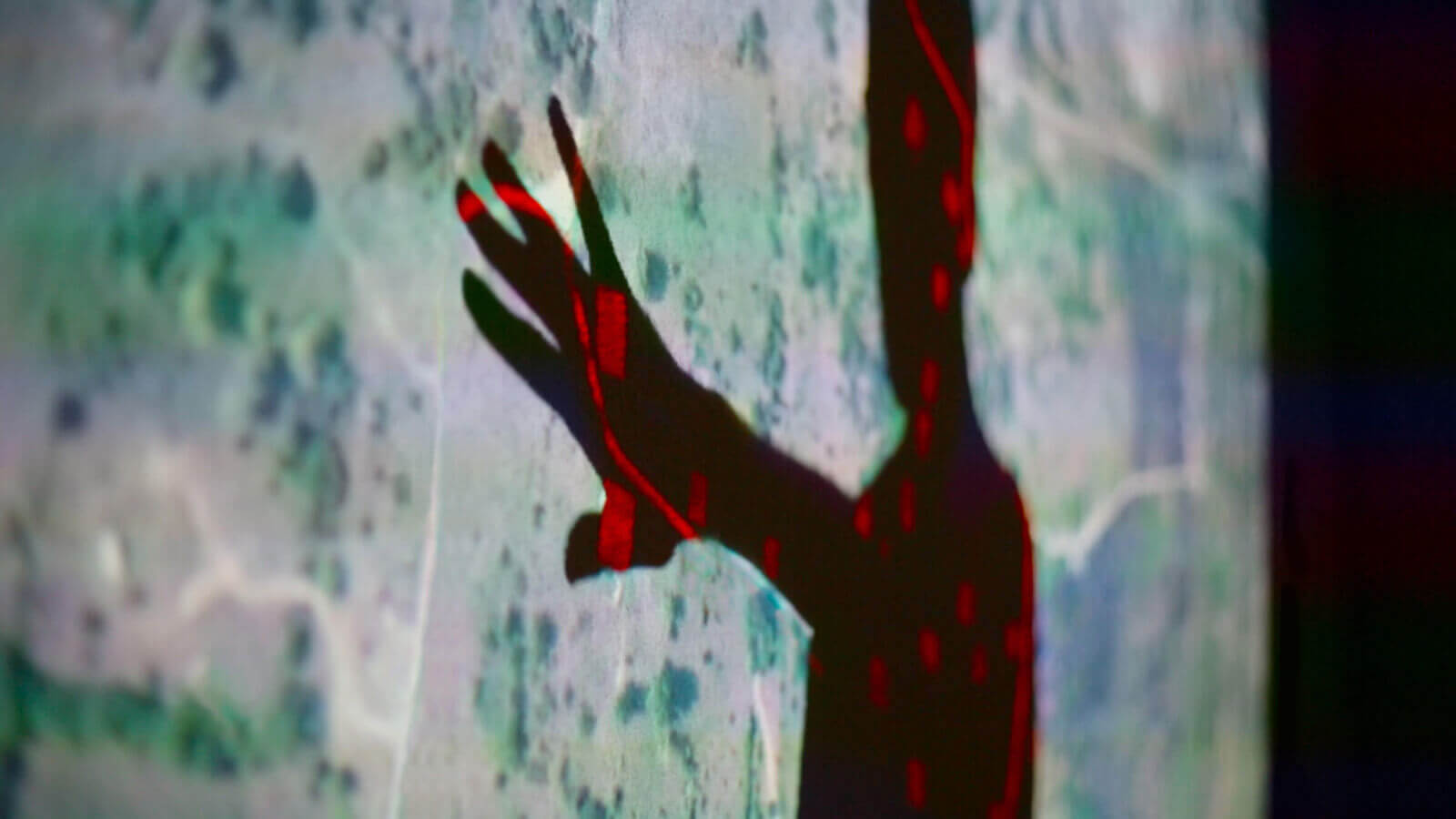 DesignWanted interviewed Georgian artist Irakli Sabekia and got an insight into his spatial installations.
Irakli Sabekia is a Georgian designer and researcher based in the Netherlands that works with different materials, media, and technology to generate spatial installations, creating experiences as a tool to enter into dialogue with the viewer and generate meaningful encounters.
With an alternative viewpoint, Irakli installations aim to trigger thought through a process he calls 'design of insights', enabling not merely new knowledge but rather understanding of the issues which he addresses by using storytelling through experiences.
Who is Irakli Sabekia?
Irakli Sabekia: "I started off as a communication designer in Tbilisi. Working primarily with images, I would sometimes set up spaces to photograph them. Gradually these spatial installations became more important than the images.
They allowed me to create experiences which carried more meaning. I still use images in my work, but prefer to combine them with material and space to create installations where I have more variables to play with."
Why did you decide to start your own practice? Why focusing on experiences as a tool to create meaningful encounters?
Irakli Sabekia: "After graduating from the Design Academy Eindhoven last summer, starting to work independently seemed like a natural step. Time got filled up with things I wanted and had to do for my own practice and there was not enough space left to consider anything else. I am eager to collaborate, work with and for people, but I need the freedom to direct my work. This enables me to cross into new territory, that's where the exciting things are.
My practice explores the capacity of physical interactions and experiences in creating a kind of irrational knowledge, which nonetheless enables the experiencer to have a deeper insight into the subject of the work. Being inherently suspicious of ideologies and narratives, I found the medium of experience interesting as it allows me to speak universally and not in a dialect. I use material, media and technology to create experiential landscapes which can be explored through physical interactions. In this process of storytelling through experiences, my aim is not to enforce a narrative. Stories are vehicles for creating connections. It is about understanding an idea and yourself making a subtle gesture of shifting the perspective.
Sol LeWitt has put it into words that resonated with me: 'Ideas can't be owned. they belong to whoever understands them'. Ultimately I use my ideas to connect to the viewer. The ability of the piece to establish this connection is an important measure of its success."
If you want to find out more about installations that create experiences with meaning, don't miss Goren installation displays near-extinct wheat varieties
In the interactive projection installation 'Voicing Borders', you demonstrate an approach to the ongoing injustice and hidden reality of your home country Georgia. What choices have been the most important in your life that brought you where you are today?
Irakli Sabekia: "Growing up in the Post-Soviet ruins of a small country, things didn't quite make sense to me for a long time. Questioning arbitrary limitations and dogmas was a natural mode of approaching the world. This critical attitude and the constant friction with the 'given' still remains at the core of my character and my work.
The idea of starting my own practice one day was there all along. Having no formal education in arts I wanted to make this my first step, but it was not until 2015 when I could afford to quit my job as an art director in Tbilisi and move to the Netherlands to start a course at the Design Academy Eindhoven. Looking back at this step, it was indeed a pivotal moment where I made a sharp turn away from everything and towards myself.
The school's close community of creative people was a great environment to explore and find my own path. In my department – Man and Leisure – tools and space were given to us to investigate and experiment."
Through installations, you aim to enable not merely new knowledge, but rather an understanding of the issues which are addressed. What are the major issues or biggest challenges in the design process?
Irakli Sabekia: "Every project is different. When I find something I can't completely understand or reconcile with, a phenomenon which feels unbalanced, I know there is potential for another project. I'm interested in human-system frictions, social justice and empathy, but I don't keep myself attached to a particular topic. My intention is to develop a way of working and move intuitively reacting to the world as it changes.
That being said, I try to be aware of deceptive appearances. Appearances of constant acceleration, novelty or constant urgency. Some of these have substance, others are merely instruments of the commercial machine. I think it is important to distinguish them and resist the urge to react to everything. To find one's own pace and not to get caught up in the current."
The works presented show an intersection between design, art, and philosophy that spark conversations. What kind of feedback or reaction do you receive when people interact with your creations?
Irakli Sabekia: "I like to be around my work when it's exhibited or otherwise in contact with the public, to see viewers interact with it, question it or speak their mind. But ultimately intellectualization of the work is not what I'm looking for. If the viewer understands my intention, there's hardly anything that needs to be said."
Having obtained the 'Melkwed Award' and taken part in various exhibitions, what is the most important piece of advice for fresh graduates in the design field?
Irakli Sabekia: "There are many obstacles and opportunities at the start. I consider it a learning experience and approach any opportunity with consideration.
Whatever is in front of you is gold, you never know where it might lead. Make the best of it and it'll bring new things. Doing something new, by definition implies not being able to see far into the future. I want to stay open and take things as they come."
Your practice is a continuous exploration of matter, image, and meaning. What should we expect to see next from Irakli Sabekia?
Irakli Sabekia: "I spent most of the quiet time this spring in the Dutch Dacha artist's residency in Eindhoven, where I had space and the time to experiment on new techniques of spatial storytelling and dive into research. I'm looking forward to September with several events lined up. Starting with an exhibition of 'Voicing Borders' at Bozar centre for fine arts in Brussels."
Curious to know more about designers creating immersive installations? Don't miss Logic and chaos through the reflective artworks of Levi van Veluw.