Mobility design
BMW's first electric bike is a futuristic two-wheeler with mammoth speeds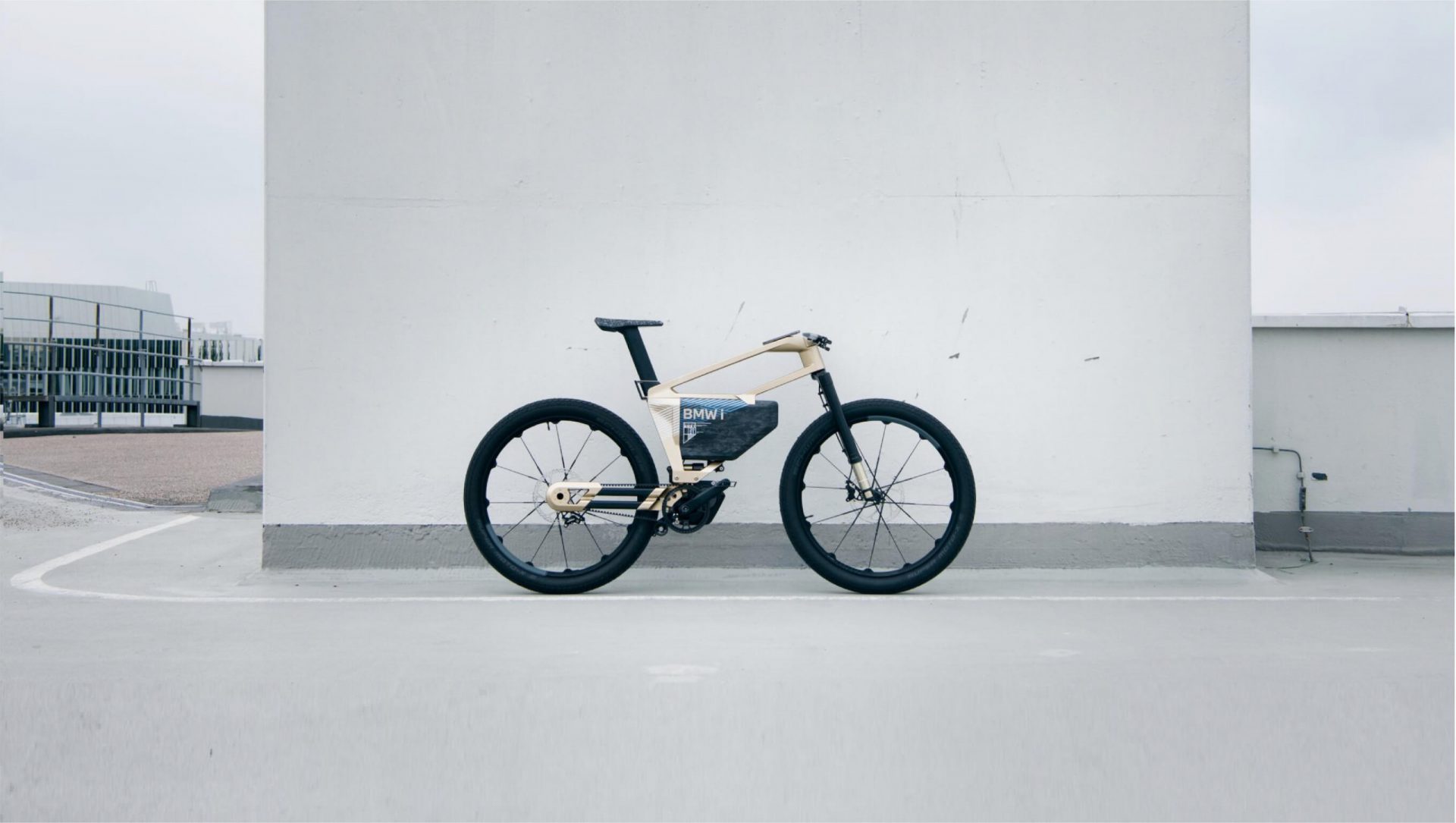 Unveiled at the IAA Mobility show in Munich, the i Vision AMBY hides all electronics inside a dynamic frame.
It's not an electric motorbike but one look at its potential speeds and you might mistake it for one. BMW has unveiled an electric bike at the IAA Mobility show in Munich, Germany and it surpasses the potential of most other models you'll find on the market.
The drive system enables speeds of up to 25 km/h (15.5 mph) on cycle tracks, up to 45 km/h (28 mph) on city-centre roads and up to 60 km/h (37 mph) on multi-lane roads and outside urban areas. However, insurance plates and a corresponding licence are required for the higher speeds. BMW has suggested that a future update could allow GPS data to automatically switch between these modes.
In the meantime, a companion smartphone app allows riders to pick between them. Located just before the handlebars is the smartphone integration pad, which holds the device safely in place using magnets and ensures it is highly visible.
All of the electronics that power up the i Vision AMBY are housed inside the bike's striking frame. That includes the cables needed for the brakes and the killer 2,000 Wh battery enabling distances of up to 300km (186-miles) between charges in the lowest power mode.
Urban mobility is evolving, don't miss Yves Béhar designs the lightest scooter ever for Unagi: Model Eleven.
To ensure safety on this souped-up two-wheeler, the handlebars are fitted with an integrated LED light bar to keep the road ahead illuminated. There's also one fitted into the back of the seat to ensure visibility. Finally, without a throttle on the handlebars, users will need to use the pedals to achieve and maintain their speed. Meanwhile, the bike's hydraulic disc brakes keep its speed (up to) 60 km/h (37 mph) under control—that is, of course, depending on legal requirements.
With all the progress in the world of electric scooters and bikes, we might see a decline in cars and busses, check out Pininfarina's future involves electric scooters and elegant e-bikes.