Design
7 boob-related designs for Breast Cancer Awareness Month
To celebrate Breast Cancer Awareness Month, we've selected whimsical and lighthearted products inspired by the female body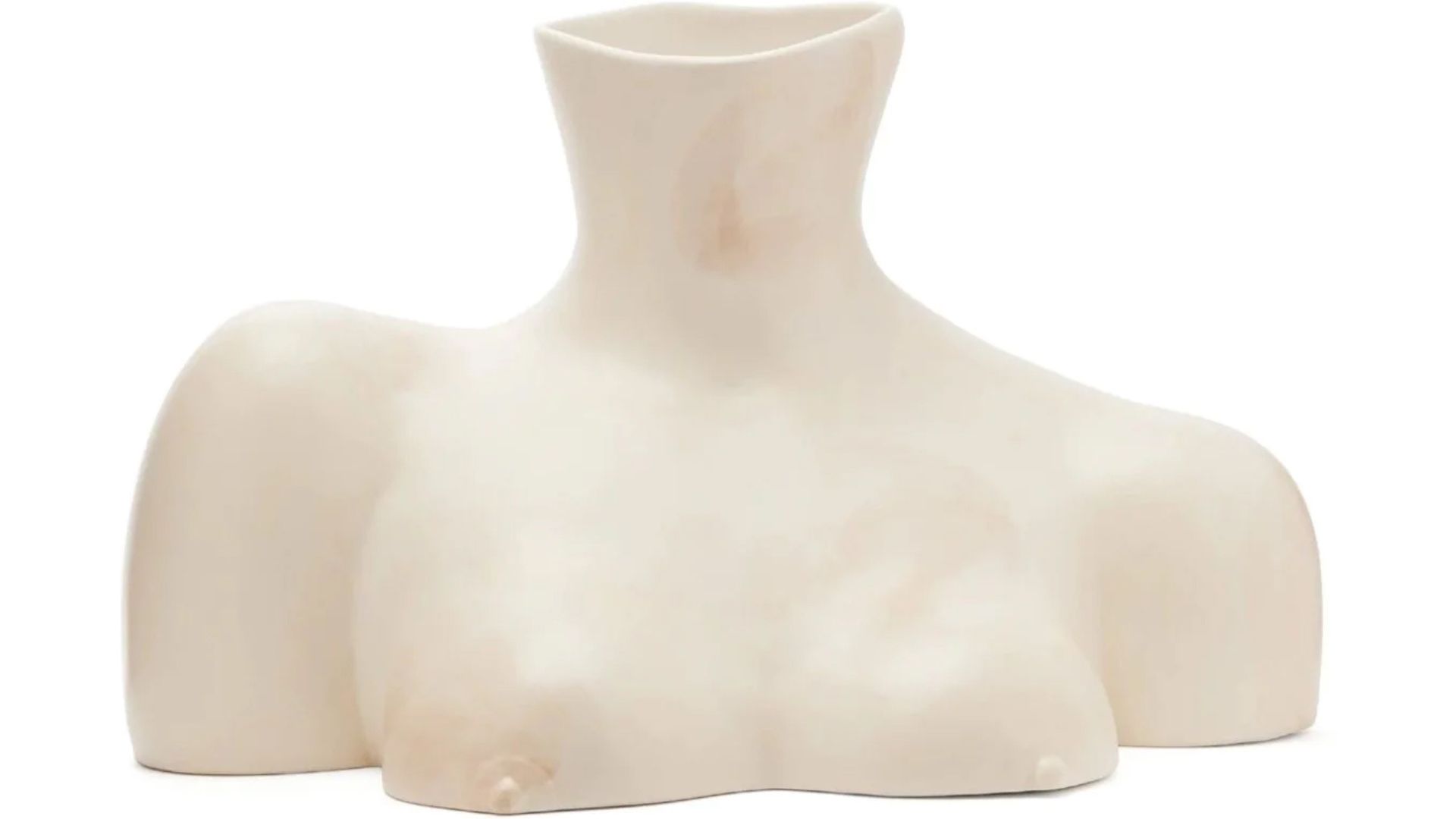 October is Breast Cancer Awareness Month and this year, the annual campaign focuses on the accessibility of screenings for every woman: in honor of the special cause, we've rounded up the best examples of boob-related design.
From quirky vases to bedroom lamps – check out these products that celebrate the female form.
Shaped Boob Planter by Sass & Belle
When you think of the UK gift brand Sass & Belle, the words that pop into your mind are whimsical, irresistible, and joyous.
This is how you can also describe their creation, 'Shaped Boob Planter'.
Part of their Plaster & Clay collection, these mini planters are made from cement and represent a woman's body shape.
The product comes in three neutral colors and will be excellent for keeping cacti or other small plants.
The Boobs Pillowcase by Gravel & Gold
What could inspire sweeter dreams than this quirky pillowcase by Gravel & Gold? Sewn in San Francisco, California, the envelope-style pillowcase will look great both in your living room and bedroom. 
Interestingly, for the past few years, pillows have been among the most popular boob-related design items.
Perhaps it is worth it for you to hop on the trend too?
Your sofa would surely benefit from a little side-boob action.
Coven Wallpaper by Maison C
Science tells us that looking at beautiful things can not only improve our mental well-being but also help with sleep and digestion.
Just choose the right wallpaper – like the one by Maison C – and you'll see the positive effects yourself! 
The company, founded by artist Costanza Theodoli-Braschi and interior designer Chiara de Rege, has created a wallpaper print that celebrates sisterhood.
Hand-drawn and painted by Costanza herself, it will make any home more special.
Boob bathmat by Cream
The female form has appeared in the works of several artists and designers.
Cold Picnic – created by Phoebe Sung and Peter Buer – has embraced the boob design, too, putting it on rugs and bath mats. 
In the creative process, the designers scrapped several abstract designs since they were "too booblike".
As they write themselves, "this started as a cheeky drawing we'd scrawl on each other's designs."
It sure looks good, doesn't it?
Georgia Table Lamb by Jonathan Adler
If you wish to add a bit of spiciness to your home, you won't find a better item than the Georgia Table Lamp.
The 360-degree celebration of provocation was inspired by American artist Georgia O'Keeffe.
Each piece is created using unglazed matte porcelain.
Whether you want it or not, you can't stop yourself from staring at the eye-catching design.
This certainly is a staple piece that will make your guests talk.
Pornament Boobles Trio by Anissa Kermiche
Christmas is coming, so now is the best time to invest in festive decorations. "Pornaments", designed by Anissa Kermiche, are lighthearted while still keeping the traditional Christmas colors.
The "Boobles" set can be a great gift to yourself or your loved ones to bring some laughter into your life.
Breast Friend Vase by Annisa Kermiche
If the festive decorations seem too much, Annisa Kermiche, who has become a household name in the interior industry, has other breast-related designs like the marble "Breast Friend Vase".
Place it in your living room and fill it with seasonal foliage.
Creating designs inspired by the female form is nothing new in product or interior design.
For the past few years, boobs and bums have been all the rage.
That's no surprise – they sure do look good! While celebrating boob-related design, don't forget to support National Breast Cancer Foundation.
Find ways to help here.