Furniture design
Candy by Studio Berg
Project selected among the 10 must-see exhibitions in the 5VIE design district, for our DWalking guide dedicated to Milan Design Week 2022.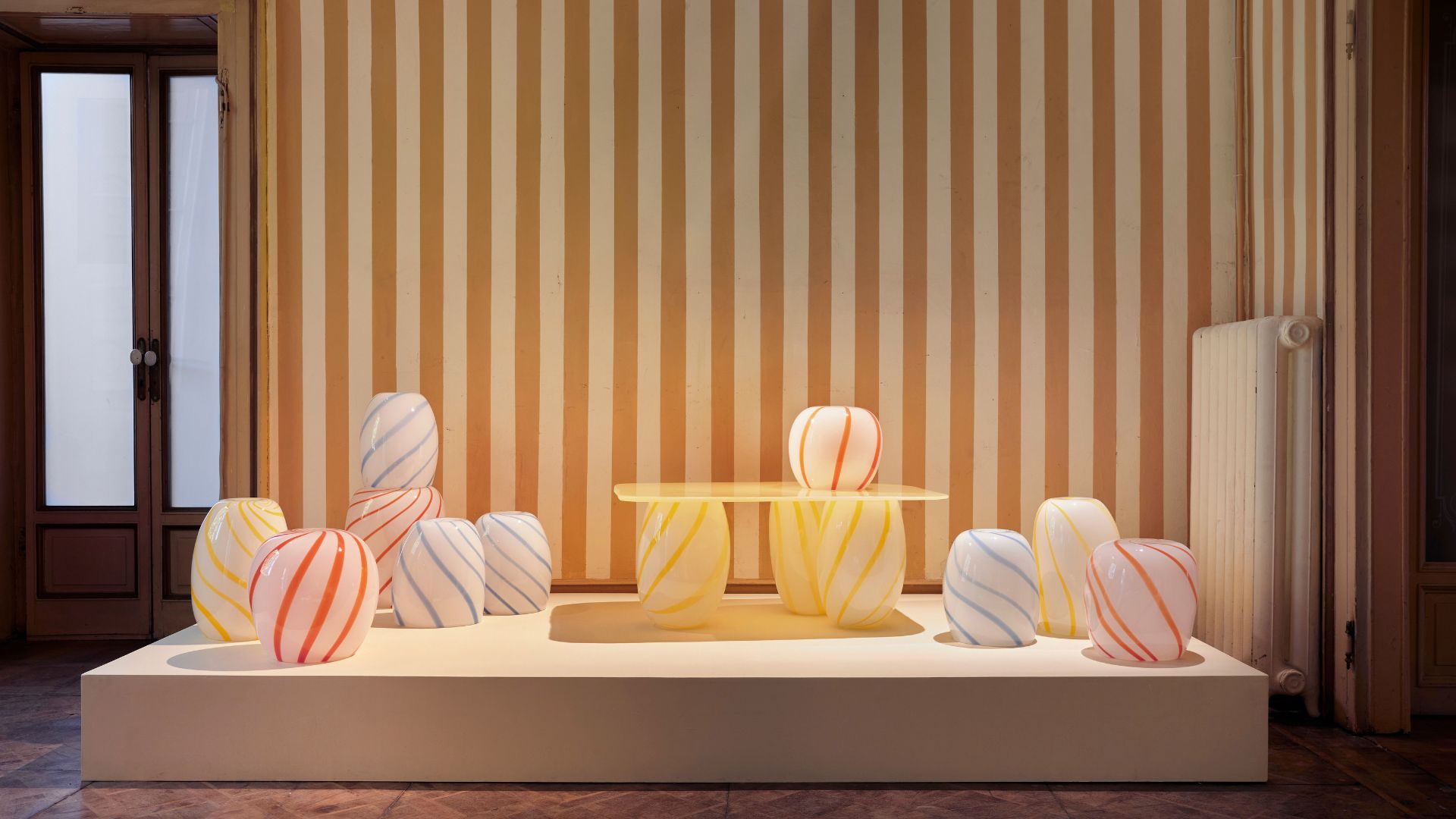 Inspired by sweet childhood memories, Candy is a new series of glass objects designed to bring the joy of the candy shop into the living space.
Candy canes, lollipops and more remind us of objects' ability to transport us across time and space, and the potential of common shared experiences to connect us to one another.
The series was produced with glass-maker Torsten Rötzsch.