Furniture design
Candy by Studio Berg
Project selected among the 10 must-see exhibitions in the 5VIE design district, for our DWalking guide dedicated to Milan Design Week 2022.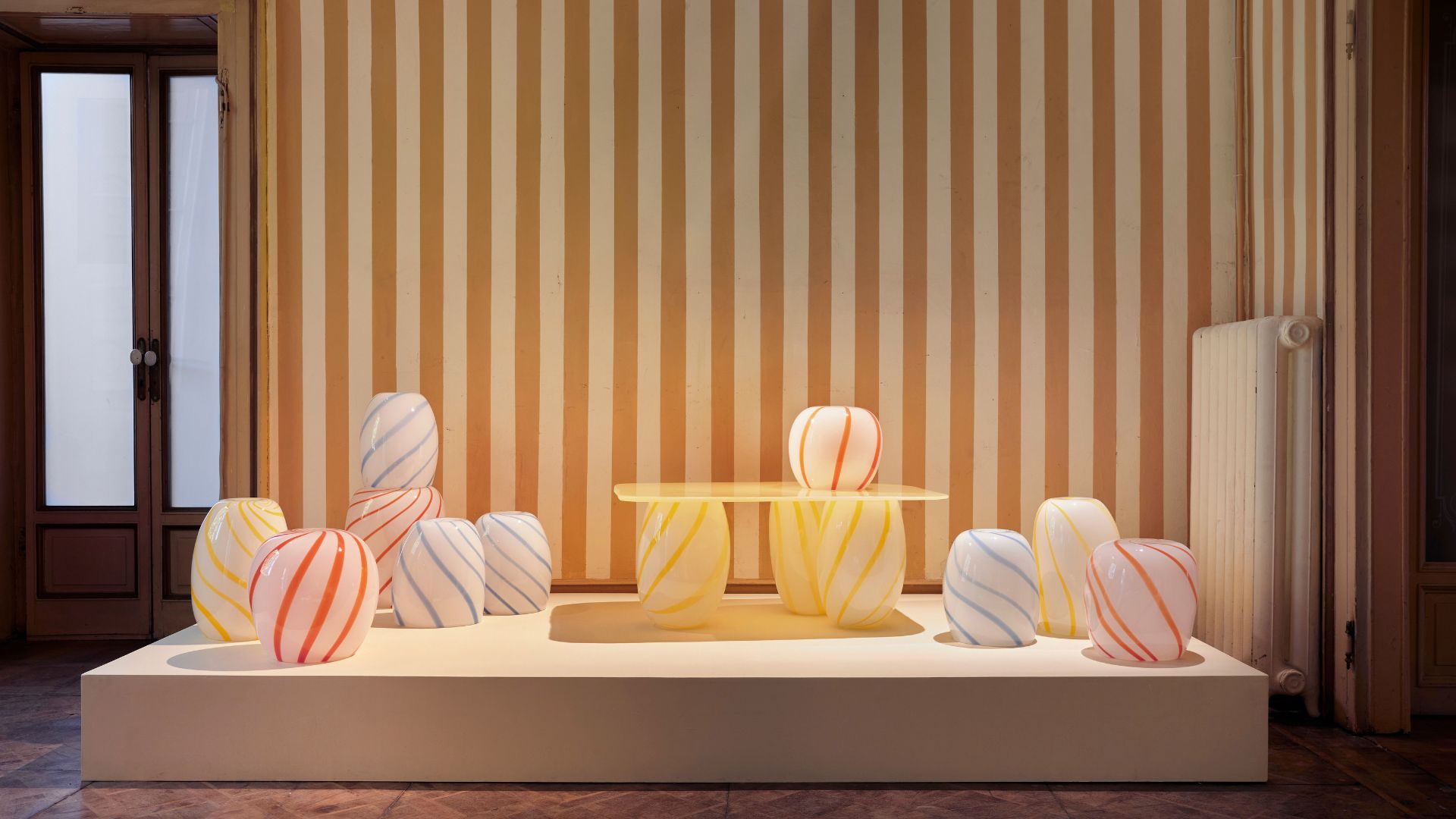 Inspired by sweet childhood memories, Candy is a new series of glass objects designed by Studio Berg to bring the joy of the candy shop into the living space.
Candy canes, lollipops and more remind us of objects' ability to transport us across time and space, and the potential of common shared experiences to connect us to one another.
The products were produced in collaboration with glass-maker Torsten Rötzsch (more on their website).
The series consists of side tables, sofa tables and mirrors, all handmade by Torsten Rötzsch, with great support by Korbinian Stöckle and Rasit Rejwan Toplu at Glasturm Gernheim in Germany.
Combining her background in both fine art and design, STUDIO BERG founder Friederike Delius creates unconventional pieces that playfully question our understanding of familiar objects, turning their everyday use into something special.
From her FOLDWORK series – equal parts sculptural wall art and functional clothing rack – to KNSTRKT – a Memphis-inspired collection of tableware that blends the qualities of industrial stackable tableware with the fun of building blocks, Delius consistently creates objects that surprise and delight.
All her design pieces are handcrafted with her team in her own Berlin studio or created in collaboration with small local manufacturers using high quality craftsmanship and carefully selected materials.