Architecture
Coroflot – Mobile Work Unit, where mobility and creative talent come together
Coroflot collaborates with Portland design studio LOS OSOS on innovative workplace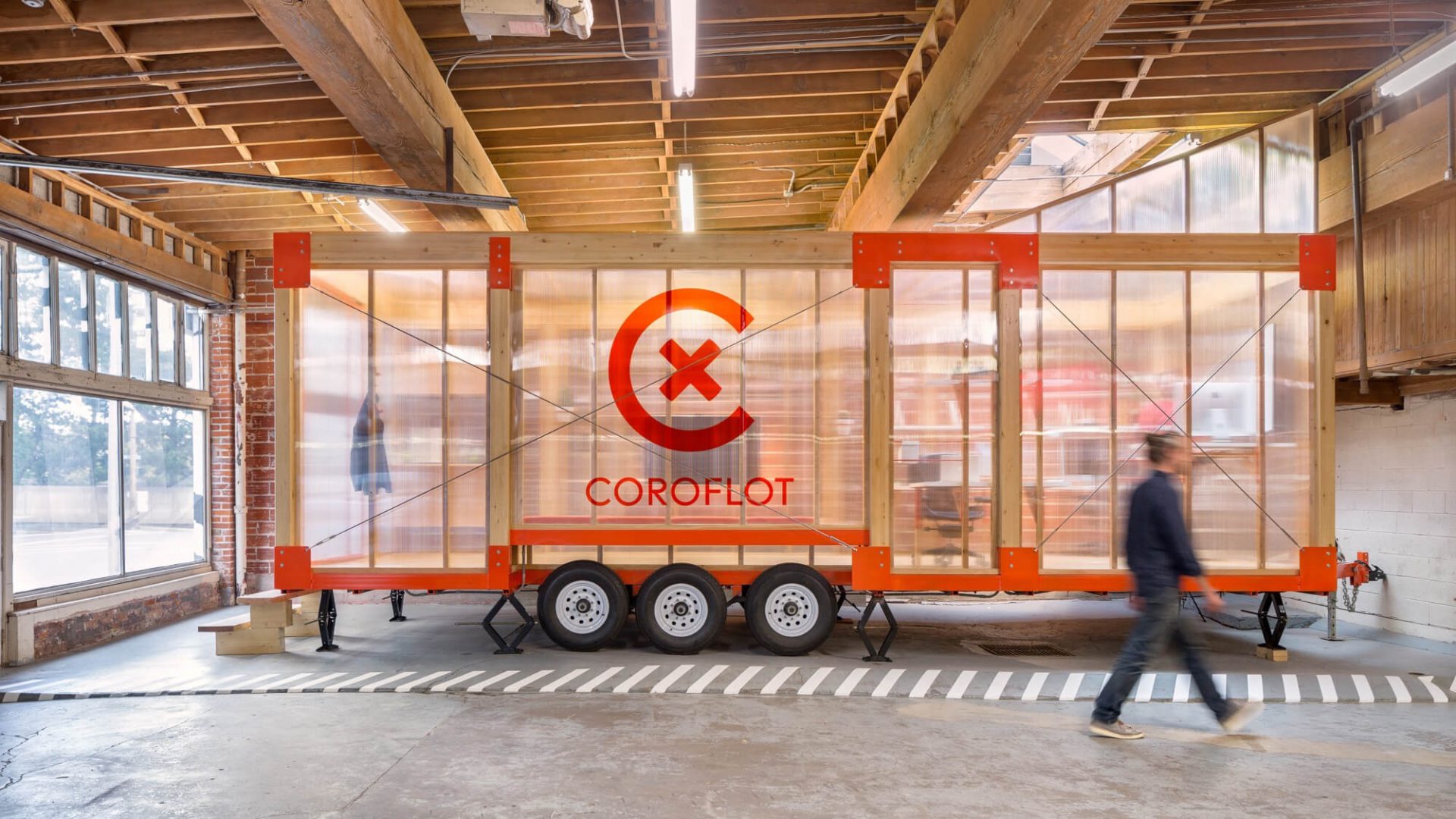 Coroflot.com, one of the largest and longest running websites dedicated to connecting designers with creative professional opportunities, is excited to introduce the Mobile Work Unit (MWU).
The concept for the trailer-office grew from a desire to create a space solution that referenced both the mobility and creative talent of the Coroflot community, as well as the future of the site. 
"Coroflot is a virtual community, but the connections between employers and people seeking work, those are real world connections. We felt it was important to introduce a real world component into what Coroflot does," says Coroflot co-founder Eric Ludlum.
The Mobile Work Unit is the result of a partnership between Coroflot and Portland-based studio Los Osos. Helmed by Laurence Sarrazin, the studio has garnered praise for designing retail, workplace, and exhibit environments.
Designing and constructing the MWU presented unique challenges as well as an opportunity to take a creative approach to a workspace. "We wheeled a trailer in here and built the structure, in place" said Laurence Sarrazin.
"The thing I'm most excited about is that the construction is post-and-beam, which alleviates the wall's function as a structure. So I used polycarbonate as siding, which allows all this light to come in while offering an acoustical barrier.", she continues.
Located in the heart of downtown Portland, the trailer resides inside an old ambulance garage that currently provides a workspace for the retail shop Hand-Eye Supply. The Los Osos team used locally sourced custom milled and kiln-dried wood from Douglas fir trees.
United by clean geometric expression and vibrant color, translucent walls work with the Douglas fir and powder coated steel to add a sense of warmth, comfort, and openness.
The modular furniture system developed for the project gives structure, defines personal space, leaves communication open, and makes room for expression.
"It's a flexible creative space to reflect the changing nature of work. I designed and fabricated all these little items to make the space functional on many levels. Because there are brackets with holes for hooks all along the walls, the desks and accessories can theoretically go anywhere," Sarrazin tells Interior Design.
The functionality and flexibility of Coroflot's MWU suits the company's expected growth.
Sustainable in the most fundamental sense: it is repurposable
The future of Coroflot is one that reflects the modern work environment of creative professionals, and the Mobile Work Unit is as ready as the company are to adapt and expand. Laurence Sarrazin shares the Coroflot vision to adapt and expand with interior design, and she also looks at the trailer itself as part of a broader concept that she hopes to pursue. 
"I see the next version in so many different flavors—office, retail, showroom, home. And each has its own challenges and parameters that would determine what the skin would be, the size, how much light is let in, how much storage, all those fun design problems. It would be exciting to find manufacturers."