Furniture design
Between craft, tradition and the industry: Cristián Mohaded's hybrid practice
With plural and evolutionary style, Cristián Mohaded has become a benchmark in Argentine design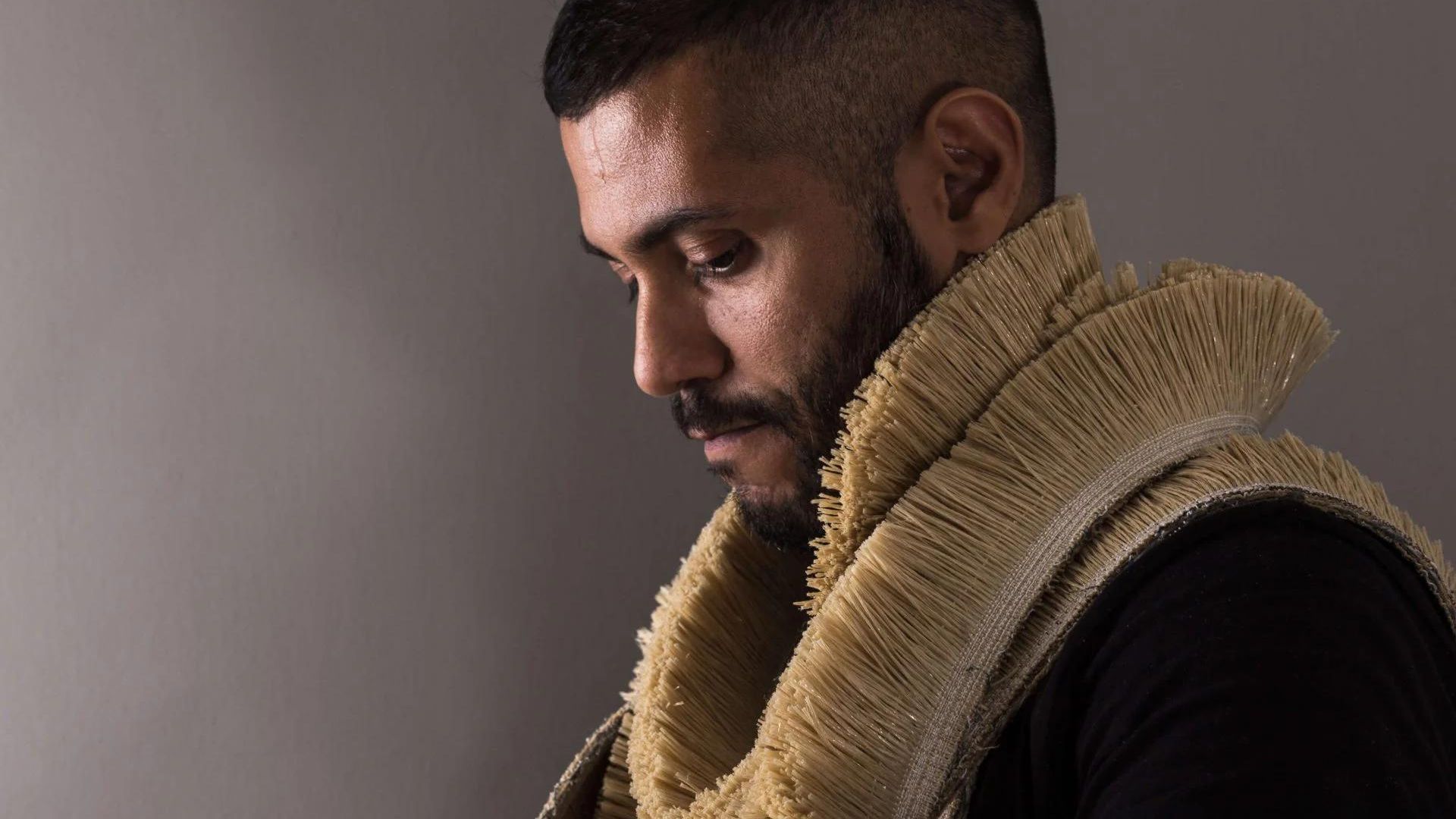 Industrial designer and artist born in Argentina, Cristián Mohaded alternates part of his time between Buenos Aires and Milan as a prolific product, interior designer, and art director. With two distinct lines of work, he has created a hybrid design practice where crafts, industry, tradition, and innovation coexist. 
Within both local and international industry-oriented design companies, his client list includes global brands such as Roche Bobois, Wiener GTV Design, New Works, Penta, among others.
Alternatively, Cristián's studio has also a research-driven design laboratory that focuses on material investigations with Latin-American crafts tradition as its point of departure, seeking to disrupt and redefine techniques and processes of making.
Known as a benchmark in Argentine design, Cristián's practice is continuously evolving with a plural and unique narrative, always connected to his Latin-American roots.
Who is Cristián Mohaded? How did the journey for product, interior design and art direction begin?
Cristián Mohaded:
"A passionate, a maker, a dreamer. I am a very curious designer. I studied design at the National University of Cordoba, with many doubts if this was really my profession, but then it all changed as I was feeling more comfortable with being a designer. I like to move, be attentive, awake, and do things, this is all very important to me.
The design practice allows me to be flexible, and being curious leads me to discover new places of work where I can tell new stories and meet other people. Designing a chair, a space or designing a story are very different levels of work, very diverse, and I like this."
Why focus on a hybrid design practice in which crafts, tradition, industry, and innovation coexist?
Cristián Mohaded:
"Because it is more nutritious, it is more synergistic, it is more comprehensive, and above all it is more diverse: it is hybrid. They come from contrasting worlds, but they can -or I think- coexist between them. Craft is knowledge, tradition, technique… and industry is innovation, technology and development. The combination of these gives us the possibility of thinking about a more comprehensive, honest and fair design.
I must admit that I have new inputs that are modifying or making my work evolve, with tools that give me more versatility when starting a project in these places. But I will always be connected to my roots, my place of origin and my history.
From the beginning, what motivated me to study design was the creative aspect, the possibility of being able to create in different areas. The possibility and transformation that design has, is unique.
The objectives are various and diverse, but they mutate, they adapt through time and with my maturity as a designer. One of the basic pillars of my career as a designer is being able to reach new ways of dialogues, new ways of doing design, new ways of thinking about design, and placing above all Latin American design: Argentine design. I do what I do because I believe in this path, because I believe in it.
Design Philosophy is strongly linked to context, culture, industry, economy, history, traditions, and obviously to materials and processes. My work as an artist and designer are "marked" by how a Latin American designer lives and explores design, which is very different -or so I think- from how a European designer does it.
The Latin-American training is different, schools and university programs are different, and from that moment, everything is different. My philosophical perspective of design is born where design as a discipline has not been able to find a priority place as it has in Europe or USA."
Having developed a unique practice with Latin-American crafts tradition as its point of departure, which are the main values, core concepts or style inclinations that, above all, will always represent the studio and yourself?
Cristián Mohaded:
"As values, I would say honesty, because I am honest with myself and that gives value to what I do and to my decisions as a designer. And of course respect and professionalism.
As a concept, passion. Without that, I could do nothing. I have to feel it on my skin. This must mobilize me. Variety is part of these concepts, but I prefer to define that my work is plural and evolutionary, and in this sense I want to say that my work is in constant movement, and it is plural because it not only depends on me, it is nourished by what surrounds me.
Lately, and perhaps before also, the elements in common throughout my work, without hesitation, are related to materiality and attributes, the way I explore and process them. I always say that materiality is my excuse, it is the cause of my work. I cannot work without knowing and relating to the material in an "intimate and close" way.
As a style, FREE. I like to know that I don't have a style. That I can move in many directions, and do my best. The style speaks of a position, a look, something singular, and my work is plural."
With two distinct lines of work, Cristián Mohaded Studio coexists within both local and international industry-oriented design companies. What are the biggest challenges or constraints you have faced in the design process?
Cristián Mohaded:
"Yes, it is true, they are very different and not many people knows that. I have the possibility of being able to work in these two lines of work, one for the local industry and the other for the international one.
Design in Argentina (and generally in Latin America) is suffering a lot. There is inequality without much possibility of changing because no one "consumes" design as a mean of change and innovation within companies or in society. Design has not had a deep and true development in the region, therefore a designer in Argentina tends to move in a solo practice.
Nevertheless, I can say that this gives us designers the possibility of being able to build a new design exercise, a new and unique narrative.
The possibility of connecting professionally with international companies allows me to create other types of meetings, and they will undoubtedly be closely related to my professional training as a Latin American designer, which already makes it different. Not better or worse. Just different."
Curious to know about more Latin-American designers? Don't miss Héctor Esrawe, a true visionary of design
Having a client list including brands like Moooi, Roche Bobois, CC-Tapis and many others, how do you choose the type of client and project to work on?
Cristián Mohaded:
"First I would change the word 'choose' as it is not about choosing a client or a particular project; in my case it is about proximity, relationship, objective, and / or many times by intuition.
These brands, like many others, have given me the opportunity to express and offer my work as a designer, so in any case it is a mutual choice. They are brands that have very strong styles, and very different dynamics. With Roche Bobois we started many years ago, it is a company with a long history within French design, and we have a very interesting working relationship, also with Wiener GTV Design, there are very characteristic features of the brand that are unmistakable and make that the work dynamic unique.
In the case of Moooi or CC-Tapis, the relationship has just begun, we are working on new projects, which will surely be seen in 2021. I am very excited about this!"
Your work presents a particular use of natural materials and a predominant use of lines. Are there any designers you are inspired or influenced by?
Cristián Mohaded:
"I greatly admire and respect the work of Campana Brothers, I believe that it transcends the world of design, it makes visible and questions the social, economic and cultural aspects, and they seek alternative ways to the industry.
Nothing is accidental, my work as a designer is a reflection of what I see, what I explore and I observe around me. I have asked myself many times about my fascination with textures and I cannot give a real answer to this, but I am sure it comes from exploration and the senses; to explore to find, feel and live (it). 
I like to freely explore daily natural, urban, social, artistic and architectural situations, and these are starting places for my work. I am inspired by what surprises me, I am inspired to do."
Cristián Mohaded Studio has a particular approach to Latin-American crafts tradition and seeks to disrupt and redefine techniques and processes of the making. What are the main trends & future directions within crafts and design and what do you think of them?
Cristian Mohaded:
"The world is in a very deep process of change, and design must accompany these changes, listen to the voices of that change, and act in consequence of these changes. The way of doing and thinking about a design project cannot be the same and unique when the world is asking for real changes in the way of doing and consuming.
Our work as an Argentine design studio is deeply rooted in the reality defined by our regional, economic and cultural resources in Latin America. We leverage the challenging socio-economic conditions in our country to find opportunities to drive positive social change that lie in the intersection of traditional craftsmanship, contemporary art and industrial design. 
Beyond a purely commercial and industrial logic we pursue a social, cultural and historic commitment in all that we do. I think this is the way, this is the future."
The handmade special edition of the 'Raza' vases honour differences and pluralism through the expression of unique natures. What is the next step for Cristián Mohaded Studio?
Cristián Mohaded:
"Raza like other pieces are part of ENTREVERO collections, an independent and personal project that we pushed forward with my partner Josefina Roca, and was launched (Dec, 2018) at Design Miami.
These pieces were acquired (2019) by the Philadelphia Museum of Art, to be part of the permanent collection. As a glimpse, this was my great discovery, in the sense that I was able to find a new place of dialogue with what I genuinely like, which is what we have been talking about: materiality, crafts, industry and the contribution between them.
This project started and will continue to evolve, I am already thinking and working on a second action that will take place in my first solo exhibition in Buenos Aires, at the National Museum of Decorative Art in 2021.
This will be a very ambitious exhibition, since I want to demonstrate everything about all the mentioned topics throughout this talk. Each room of the museum will be intervened with unique and unpublished pieces, in which we have been working for many months, and give rise to new languages, other technical resources, and the appearance of other materials and combinations between them.
Special guests will participate in the exhibition, as collaborators in the design of some pieces. Some of them are friends and others are artists that I admire and gave me their confidence to do so, such as Pablo Reinoso, Roberto Sorini, Humberto Campana, Santiago Lena, and others.
In addition to this, I am working on new product launches for national and international companies, ranging from sofsa, dining tables, carpets, taps and lights.
Also, the quarantine period allowed me to connect again with hand drawing, which I had abandoned, but I could find myself again with this activity that I like so much, drawing.
In addition to this, "Floating Towers" will be presented in London in a show called "The Natural Room" curated by Sarah Myerscough (a project that is closely related to homeland, using a vegetable fiber used for traditional basketry from the north of Argentina).
And other projects, related to the design industry, with new collaborations for companies such as Roche Bobois (France), Moooi (Netherlands), CC Tapis, Giobagnara, Oak Design, Wiener GTV Design (Italy), Novum, Nosten and Minimo (Argentina)."