Furniture design
The Monobloc Chair: a symbol of globalised design and a controversial icon
Since its inception over 60 years ago, it's likely the number of monobloc chairs that have been produced is in the billions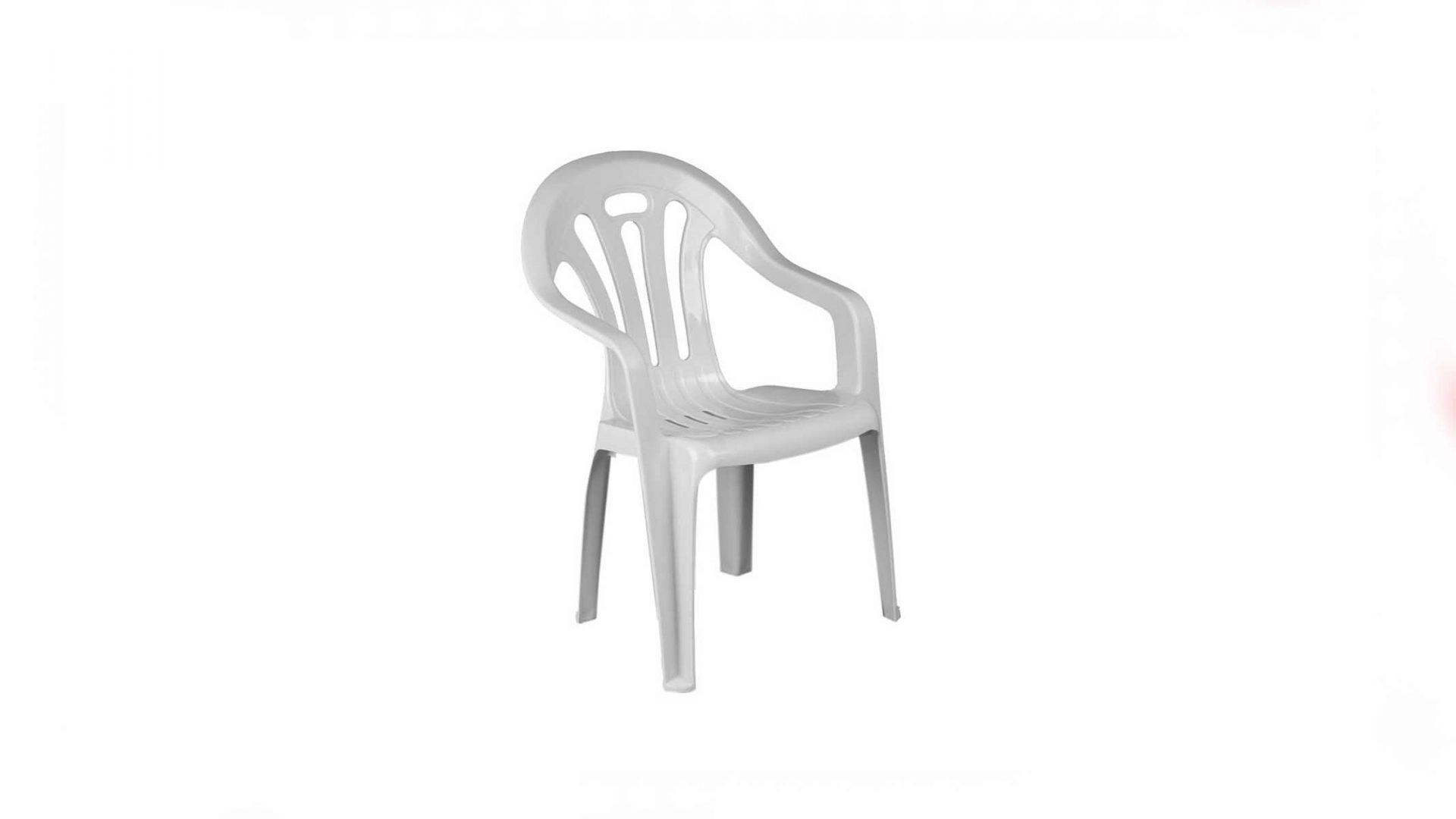 Whether you love it or hate it there's no denying its enduring success of the monobloc chair.
Since its inception over 60 years ago, it's likely the number of monobloc chairs that have been produced is in the billions.
The very embodiment of mass consumerism, they are affordable across the world because they cost so little to make: approximately $3.50 to produce.
Conceived in the fifties at a crucial moment in design history, this white piece of plastic was hailed as chair for the world, afforded global success thanks to production methods that today make it as problematic as it is iconic.
Before it was everywhere
Before the plastics revolution, the idea of a mass-produced molded chair was ahead of its time.
When Canadian Designer Douglas Simpson came up with a prototype in 1946, his monobloc chair didn't have a suitable molding process to make it a success.
This all changed in the sixties with the launch of the Panton chair, designed by Danish designer Verner Panton.
A predecessor to the original icon, this classic piece of Modernist furniture with its distinctive S-shaped design, was considered to be the first molded plastic chair.
The Pantone was representative of the Space Age style that dominated the decade but it also represented a time in which production methods could support the monobloc in its path to success.
Still produced today by Swiss company Vitra, it can be found in museums around the world including New York's Museum of Modern Art, London's Design Museum, Berlin's German Historical Museum, and Copenhagen's Danish Museum of Art & Design.
Find out more about revolutionary mass-produced products, don't miss Bic Pen: A cheap design that changed the history of writing.
"Monobloc"
This is all thanks to the way the monobloc is produced.
Let's be clear, you'll know a monobloc when you see one.
Whether you're on holiday in Spain or sitting in your grandma's garden, chances are a monobloc chair is part of the furniture.
With its four legs, slightly sloping seat, a backrest with slats or a pattern, and two armrests, the monobloc is obvious in its appearance.
What defines it most of all, however, is the way it's produced.
The name comes from mono- ("one") and bloc ("block"), meaning an object forged in a single piece, a single piece made possible thanks to injection molding, a production method that found popularity in the latter half of the 20th century.
After the success of the Panton chair, there were a number of designs worldwide that followed suit.
In 1972, French designer Henry Massonnet unveiled the Fauteuil 300, his attempt at making the white plastic chair a lifestyle product.
However, the growing mass-consumer market needed a little more watering and it wasn't until some time around the release of Grosfillex's Resin Garden Chair in 1983 that the first high volume mass-produced chairs came to market at a low price.
That's why the monobloc has such enduring success, because of their affordability at scale.
It's true, the molds for such a product are expensive but also greatly scalable, meaning little workforce, time, and material cost are needed when producing on mass.
In fact, most of today's plastic furniture still uses the same injection-molding process as its predecessors, a feat both remarkable and problematic.
Contemporary Iterations
Since the '60s, designers have continued to experiment with the monobloc's typical characteristics.
An example of the innumerable variations produced over time is the Tip Ton chair by Edward Barber and Jay Osgerby, which features a rocking structure to promote correct posture.
Another, perhaps more reserved take, is La Maria by Philippe Starck for Kartell in 1998, one of the first polycarbonate chairs that afforded a recognizable amount of strength.
What is remembered as a symbol of great innovation in the last half a century has today become a notorious icon in an industry plagued by plastic pollution.
This has prompted many designers to embark on their own sustainable interpretations of the monobloc like the Cafè Chair designed in 2006 by the Brazillian brother duo Campana Brothers, and Respect Cheap Furniture designed by Spanish designer Martì Giuxé in the same year.
More recently, Konstant Grcic has given the monobloc chair his own treatment, using recycled polypropylene to create a contemporary version that's affordable, versatile but more importantly, sustainable.
A chair for and against the world
Described by social theorists as a symbol of 'global ubiquity', it doesn't matter where it is in the world, seeing a white plastic chair offers no clue about where or when you are.
Perhaps the world's most popular piece of furniture, it's amazing that a single piece of white plastic can be both hugely successful and yet markedly nondescript and controversial.
Symbolic of a cheap and flexible material made popular by a surge in consumerism, it poses many questions and contradictions; a concept manifested in Bert Loeschner's humorous 'monobloc' project, in which he uses heat to transform the chair into witty sculptural pieces.
As well as an endless source of inspiration in art and design, the monobloc is provocative of a social commentary.
Whilst representative of cheap mass-produced design in industrialized countries, in developing nations it is a democratic object that provides much-needed value.
The monobloc chair provokes a love-hate relationship as a piece for and against the world and this defines its position in the hall of fame.
Curious to know more about Konstant Grcic's interpretation of the monobloc chair? Head to Konstantin Grcic's Bell Chair for Magis.