Furniture design
This masterpiece celebrates the use of antiquity in functional artworks
Sebastian Errazuriz brilliantly fabricates Ruins – a one-of-a-kind breathtaking coffee table.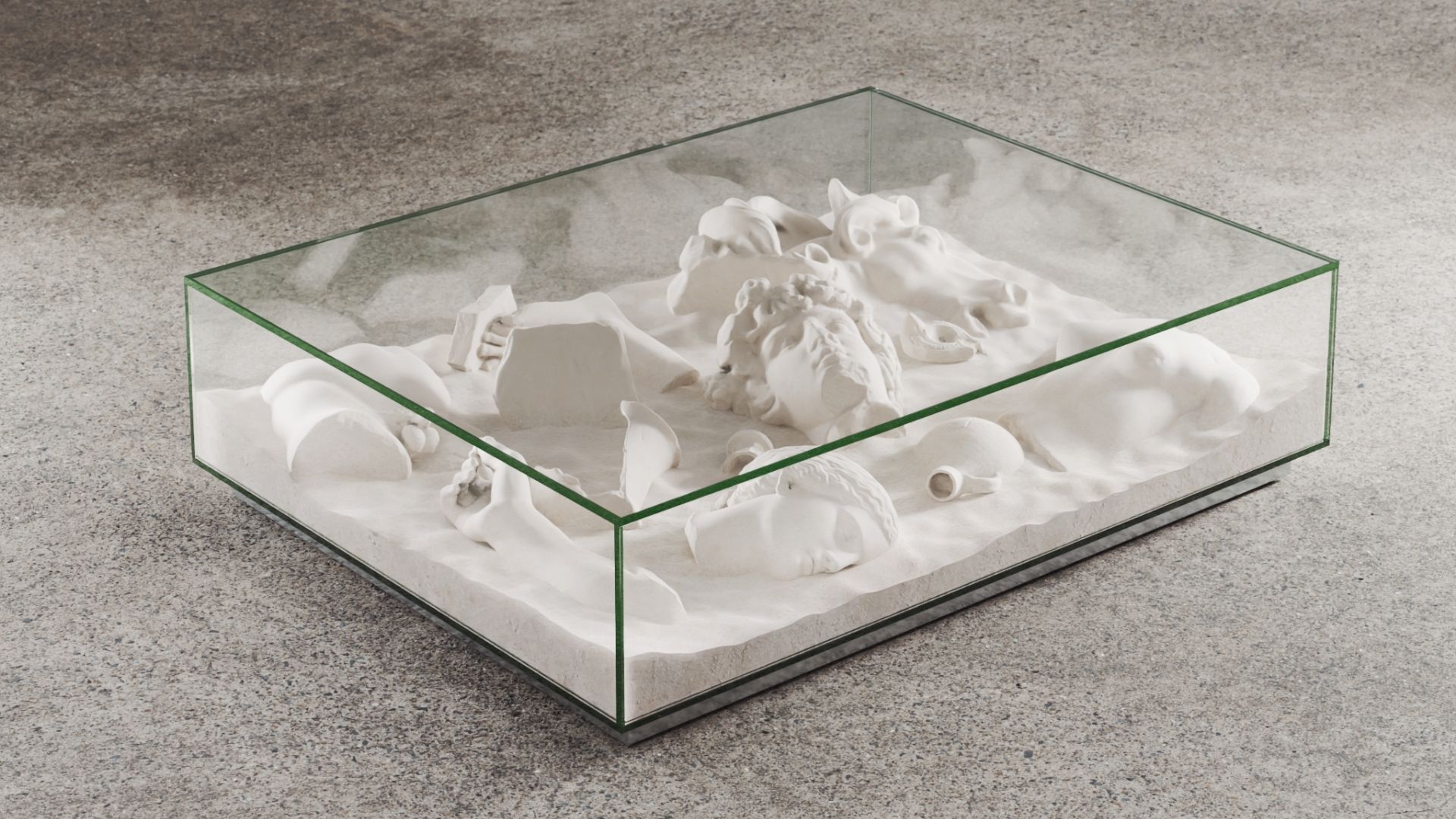 Skillfully blurring the boundaries between contemporary art, design and craft – New York based artist and designer Sebastian Errazuriz creates a 'Ruins' coffee table. 
Made from marble, marble dust, resin, glass and steel – it comprises material alternatives of white, pink or graphite marble dust and resin.
This conceptual and eclectic product portrays our hopes of finding treasure, beauty and even love amongst ruins and memories – where eternity is written in the dust of time. 
"The series invites us to – make a new future out of past memories, live as archeologists discovering which ruins will survive our time and remember that as our own history fades in a whirlwind of technological growth; new truths and fables will be built from the ruins we leave behind" says Errazuriz.
Starting with Sebastian's hand drawn sketches and general annotations of the design's requirements, this piece of furniture was manufactured through – a mix of digital fabrication and high traditional craftsmanship.
A three dimensional digital model was then further created in order to assess the exact proportions and quantity of components needed.
Once perfected – large high-resolution 3D printers were used to make 1 to 1 scale replicas.
Additionally, the 3D printed PLA components were then utilized to create silicone molds from which poured marble casts could be made.
The final result is this exclusive stunning series of – poured marble sculptures seamlessly embedded in marble dust encased in a tempered glass box over a metal base.
"I was extremely pleased to see that the final object holds the grit and strength initially envisioned" Errazuriz adds.