Design events
Design Days Dubai: an international platform focusing on contemporary creations
The Middle East and South Asia's only annual fair dedicated to collectible modern and contemporary design works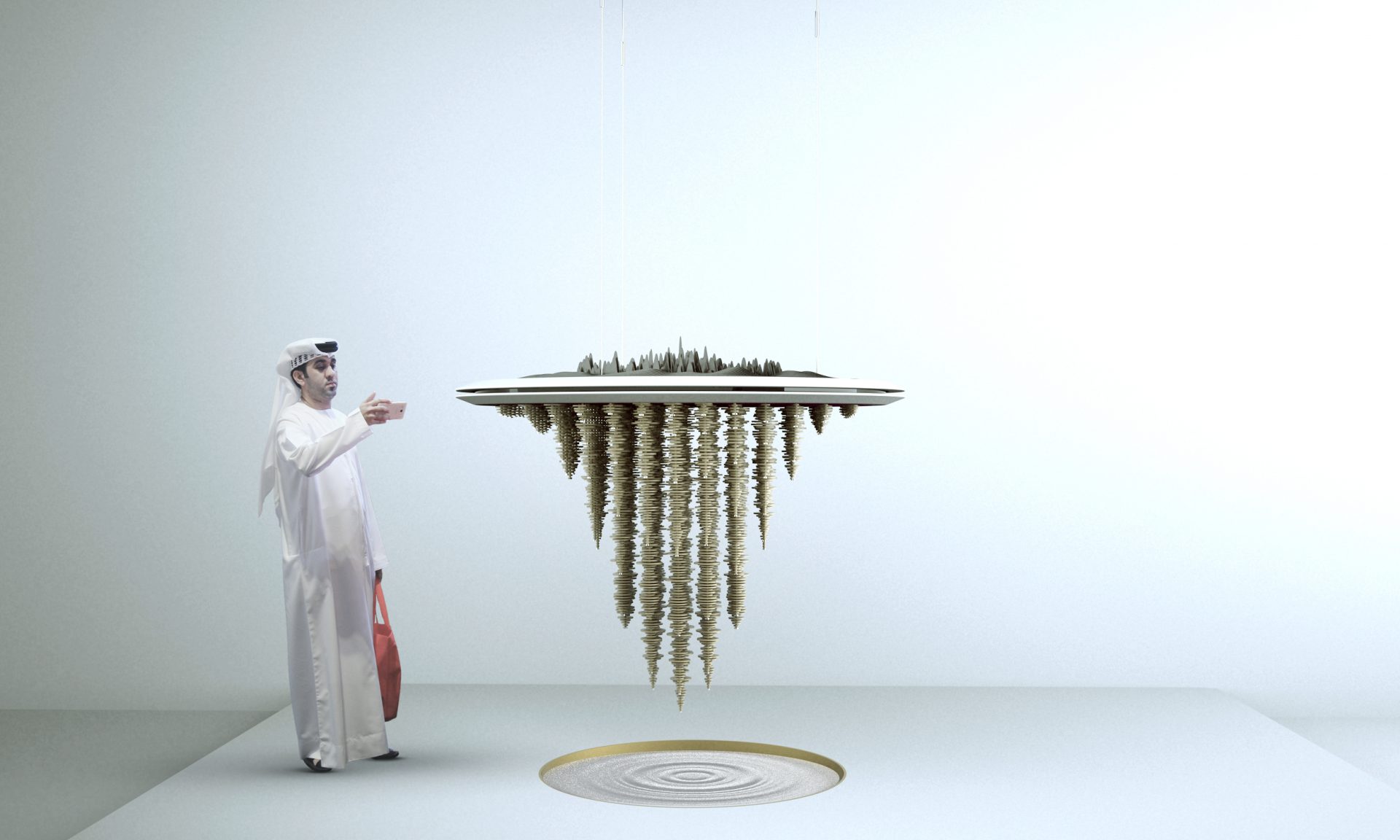 Returning for its sixth edition in a new location at Dubai Design District (d3) with the largest number of exhibitors to date, Design Days Dubai is the Middle East and South Asia's only annual fair dedicated to collectible modern and contemporary design works.
Positioned as a fair of discovery and with a primary focus on contemporary creations, the fair's unique format provides an international platform for the region's emerging design studios and solo designers to debut their furniture, lightings and design objects, featuring them alongside a diverse mix of the world's design galleries.
Known for its eclectic global selection of design and range of price points (from below US $500 through to upwards of $75,000), Design Days Dubai appeals to the aspiring and seasoned collectors alike and is proud to retain a loyal following amongst visitors, exhibitors and the international design community.
"Reflecting Dubai's unique position as a global meeting point, Design Days Dubai showcases design from around the world and we keep design diversity as one of our main features this year. There is exciting, and often experimental, work being produced by designers who aren't necessarily represented by galleries and the fair offers an opportunity for solo designers and independent studios to exhibit at an international level.
For design enthusiasts, Design Days Dubai is an annual fixture to meet designers from all over the world and acquire collectible design not seen anywhere else," said Rawan Kashkoush, Head of Programming.
Design Days Dubai will host a record number of design galleries and studios based in the Emirates
This year's first-time regional exhibitors are: Ayah Al Bitar, AYKA Design, CarpetsCC by Cecilia Setterdahl, Jafar Dajani, Michael Rice and Nader Gammas (all from UAE), Apical Reform (India), Aperçu Designs (Jordan), Marie Munier (Lebanon), and Dahr (Saudi Arabia).
As a notable symbol of the growth and maturity of the design landscape in the UAE and beyond, additional strong regional representation can be seen through the high number of returning exhibitors, including:
Aljoud Lootah, Cities, Fatima Bint Mohamed Initiative, MB&F M.A.D. Gallery and Nakkash Gallery (all from UAE); Nisreen and Nermaan Abu Dail of Naqsh Collective (Jordan). Iwan Maktabi and Vick Vanlian (both Lebanon), Coalesce (Pakistan); and Aisha Al-Sowaidi (Qatar).
And, for the first time since Design Days Dubai's launch edition, vintage design will be presented, by specialists in mid-century modern, MCML Studio (UAE):
"Our objective is to become a must in the GCC region for any 1950s to 1970s design amateurs and collectors. All our pieces have been carefully selected, are unique or exceptional and represent great names of this creative post-war period. Design Days Dubai, as the focal point for international design in the region, is definitely the right event to showcase these antique pieces," said its founder, Patrick Rochette.
The sense of increasing design appreciation is felt amongst returning international exhibitors too
"Over the last 5 years we have introduced more than 40 British designers to the Middle East, and the results have been very encouraging. Many British designers continue to work with clients in the region, and others have received new commissions of work.
The Crafts Council has worked hard to show how bespoke, hand made contemporary craft has a valid place within the interior design and architecture sector. We are seeing a developing appreciation for the value of the hand made object," said Barbara Gunter-Jones, Exhibition Manager of The Craft Council.
Design Days Dubai 2017 sees the return of:
Coletivo Amor de Madre (Brazil) with award-winning multidisciplinary Atelier Marko Brajovic
The Crafts Council (UK), bringing eleven UK-based contemporary makers
Dutch Creative Industry, the benchmark for design from the Netherlands
Whilst welcoming newcomers:
Todd Merrill Studio (USA), a leading voice in contemporary collectible design
Paris- and Los Angeles-based concept store|gallery Leclaireur
Territoire(s) (France) at the cross section of art and design
The fair remains a catalyst to the development of the design community in the UAE and the wider region and is a well-known launch pad for nascent designers
In previous years, UAE-based designers have been spotted at Design Days Dubai by international museums. In 2015, exhibitor Aljoud Lootah had two items from her debut collection acquired for the permanent collection of the National Gallery of Victoria (Melbourne). In 2016, two of Ammar Kalo's pieces were acquired by the Cooper Hewitt, Smithsonian Design Museum in New York.
Other designers that achieved international press and industry acclaim through Design Days Dubai include david/nicholas from Lebanon, and Art Factum (now Joy Mardini Gallery) from Lebanon, which after launching at the fair has gone on to exhibit worldwide.
Design Days Dubai manages and supports initiatives that focus on a brand new generation of UAE-based designers.
These include partnerships with Van Cleef & Arpels (the fifth edition of Van Cleef & Arpel's Middle East Emergent Designer Prize), Audi (Audi Innovation Award), art and design organisaton Tashkeel (the fourth season of Tashkeel's successful design programme, Tanween), and Dubai Culture and d3 (the third Urban Commissions competition).
Design Days Dubai is owned and managed by Art Dubai Group and is held under Art Week, an umbrella initiative bringing together the UAE's arts and culture-centred happenings in the month of March with the aim of promoting the cultural activities of the region to both residents and visitors.
The fair is presented under the Patronage of H.H. Sheikh Hamdan Bin Mohammed Bin Rashid Al Maktoum, Crown Prince of Dubai and is held in partnership with the Dubai Culture and Arts Authority, the Emirate's dedicate Authority for culture, arts and heritage.
[update 2021: Dubai Design Days is now part of the Dubai Design Week ]