Design
Konstantin Grcic: industrial design, made simple
Known for its pared-down, mass-manufactured pieces, Konstantin Grcic is the industrial designer that 'takes it easy': good design is simple and functional.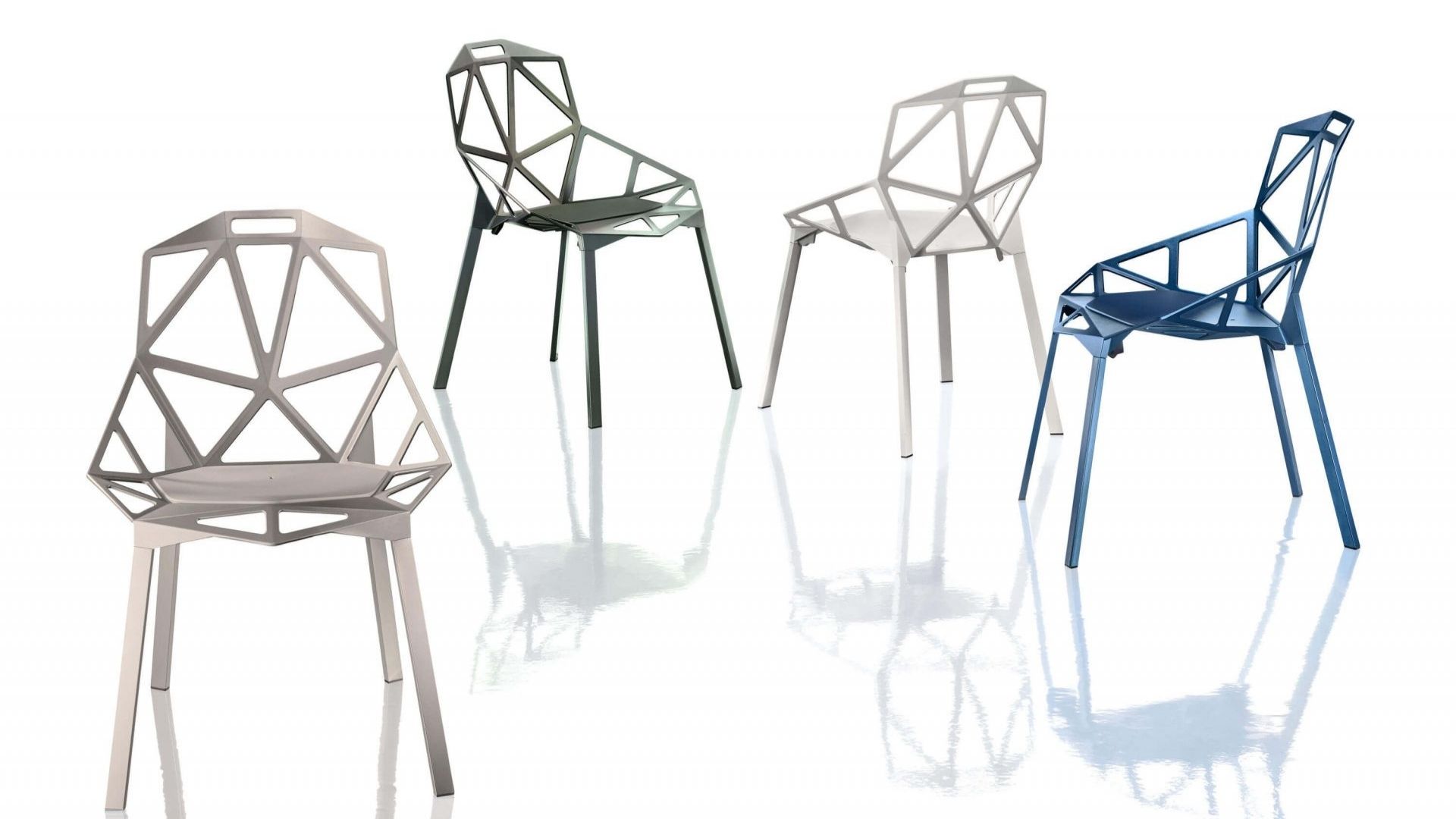 With a passion for materials and technology, extensive research activity into the history of architecture and design, an engineering-oriented approach, and the use of emerging technologies as well as low-tech solutions, it looks like Grcic has to tackle quite a number of challenges and difficulties every time he decides to come up with something that is, in a word, simple.
Since establishing its own practice in 1991, Konstantin Grcic, once a pupil at Jasper Morrison's studio, has curated a significant number of design exhibitions, won several awards, and developed products for Vitra, Flos, Nespresso, and Muju, among the others. Recognizable for its clean aesthetic made of plain geometries and unexpected angles, the German designer is also profoundly committed with craft.
Chair_One by Magis
Today a widely acclaimed design classic, the Chair_One is probably Grcic's most popular product. Reflecting Magis' values of boldness, persistence, and courage, the chair exploits the potential of die casting. All the versions of the chair feature the distinctive geometric pattern, made of isosceles triangles, that reminds of a soccer ball.
Curious to know more about Konstantin Grcic designs? Don't miss Konstantin Grcic's Bell Chair for Magis is made from 100% recyclable waste.
May Day Lamp by Flos
With a name that hints not only at the celebration of workers, but also to the practical need of help in an emergency situation, and a shape that clearly reminds of the versatility of a safety lamp, the May Day is intuitive and spontaneous: its appearance, rich of cross-references, and its democratic, industrial appeal won Grcic the Compasso D'Oro in 2001.
Myto Chair by Plank
Part of the MoMA permanent collection, the Myto Chair is another award-winning creation by Grcic, Compasso D'Oro ten years after the May Day Lamp. In a time when the Panton Chair was more popular than ever, and everything on the subject seemed to have been done already, Grcic came up with a one-piece, sinuous chair that brought the swing back to modern seating, making full use of the potential of a new material, the BASF Ultradur High Speed plastic.
Miura Stool by Plank
Another one-piece, stackable design by Plank, the Miura bar Stool features the exquisite Grcic's angular, geometric taste, remaining at the same time extremely comfortable and practical. Entirely made of reinforced injection molded polypropylene, the stool results to be durable, light weight and not expensive.
OK Lamp by Flos
Forty years after the debut of Flos' Parentesis lamp by Achille Castiglioni, the lighting world needed a product that could reflect the paradigm shift undergone from traditional bulbs to a variety of new technology. Konstantin Grcic thought about an easier to install, cone shaped weight, turned the incandescent bulb into a flat disc and incorporated the electronic engine into the handle that moves the lamp up and down.
At that point, the lamp was OK, and guess what? Yes, it won the Compasso D'Oro award in 2016.
If you want to know more about Flos, don't miss Brand Story – Flos.