Home decor
Hello Design Italy, the online design district of lavish items
An online space where design lovers can find an assorted collection of 'made in Italy' products. We decided to pick our favorites!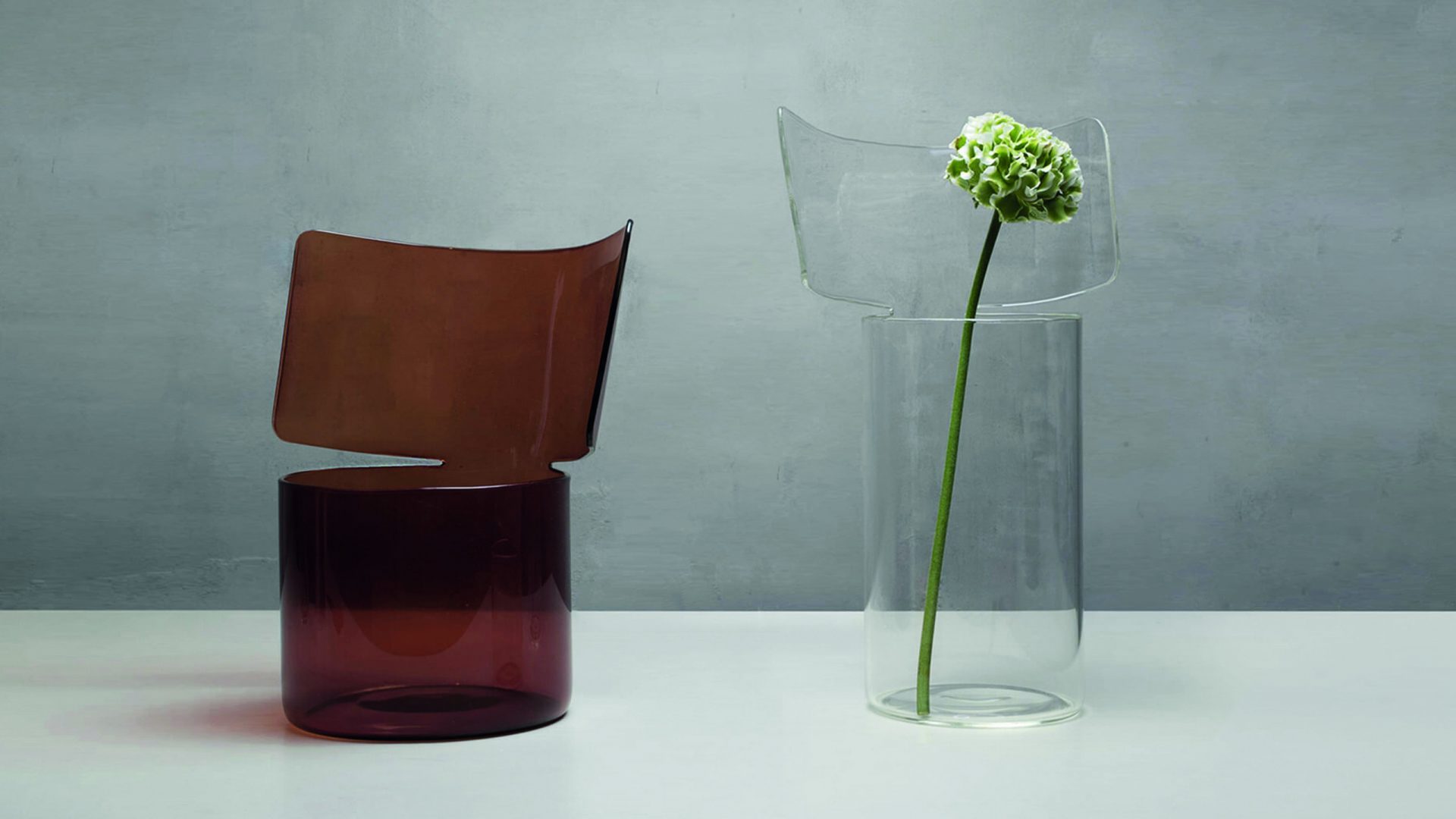 Design Italy is an online design district of lavish items where design lovers can find an assorted collection of 'made in Italy' products. In this article, we present some of our favorites, selected to arouse your curiosity.
It was founded by Roberto Ferrari and Pasquale De Lucia, is an integrated multi-brand e-commerce working on a drop-shipping basis, relieving the platform from the burden of holding products in stock while naturally facilitating sales and reaching customers in over 200 countries all over the world.
Consumers from all over the world are connected with design brands offering not only furniture but also accessories, leather goods, home decor, and art pieces. Digging deep through the Italian manufacturing and handcraft productions, Design Italy presents a unique selection of exclusive design pieces, hardly found elsewhere.
The online shop aims at promoting small luxury design companies affiliated with Italian artisans and supporting them to enter the international market through direct sales and B2B services for interior architects & designers and high-end department stores.
While browsing through Design Italy, we have picked out a number of products for their original appeal and fascinating story to add a personal touch in your home:
Design Italy – Our top 13 favorites:
All you can seat by Samer Alameen
Samer Alameen is a Lebanese designer beginning his career in advertising to become an industrial designer later on. His collection "All you can seat" is inspired by an old Alhambra palace motif simply extruded into a stool.
These modular stools can be combined in multiple ways, offering a variety of curious shapes, never defining a specific configuration. The wooden stools are available in several colors providing personalization options for all sorts of preference in style.
Mano d'opera by Gennaro Regina
Besides great food and wines, Italians are globally renowned for their hand gestures. Gennaro Regina, a Naples-born artist from a traditional family of art publishers and antiquarian bookseller, designed this amusing wall decor piece, made of 8 famous Italian hand gestures.
The 8 signs range from a basic fist, "Ok" and victory gesture to the middle finger, the open hand, the infamous "horns" and the widely acclaimed "but what do you want?". The hands are made of resin, mounted on a sheet of plexiglass.
Spin by Renè Barba for BBB Italia
Rene Barba is an American-born designer who has been working in France since 1990 with numerous high-end brands as an interior decorator. He worked for many years creating pure and clear forms aligning minimal style and comfort. Pouf SPIN armchair is one of his remarkable works presented in BBB Italia's catalog.
With a unique structure, the armchair rotates 360 degrees, like a spinning top toy. The ABS plastic base and the cold-molded polyurethane seat, create a clean and stylish look, suited for any environment, classic or modern.
Sound, Trebok, and Moulin by Leonardo Fortino for De Vecchi
Leonardo Fornico, a chemist from Calabria with a strong interest in art, designed this series of artistic silver-plated jugs with a small story behind each one.
Sound features a ball that rolls in the handle when you tilt the jug to pour the liquid. Trebok has an original nozzle which makes water splash as if it was coming down from a stream. Moulin is designed with a spinning wheel placed in the spout, spinning as liquids flow through.
Soul Light by Nicola Azzaro
The designer of Soul Light, Nicola Azzaro, made a fascinating journey from being a footballer to becoming a designer. Nicola was born in Parma, Italy growing up with his father's machining workshop. Although, Nicola chose to be a footballer until the unfortunate day of his father's death when he had to hold the reins of the workshop. With great knowledge of materials and how to treat them, without a doubt, Nicola stands as a successful designer today.
His creation of a series of PMMA lamps is the most renowned. Especially the Soul Light which represents deep emotions of emptiness and fullness at the same time through transparent and opaque materials brilliantly crafted together.
Memorie Celesti by Alessandro Rametta for La Fucina di Efesto
Led by Alessandro Rametta, La Fucina di Efesto is a Milanese metal experimentation laboratory, which investigates the relationship between art, philosophy, design, and interiors, while combining the evocative power of symbolism from classical mythology with the alchemical unpredictability of metals' transmutations.
The Memorie Celesti collection perfectly represents this stylistic approach with 4 unique pieces showing unusual points of view on the metal used for their creation: An-Bar made in stainless steel, Matrix in copper, Talos in bronze and Orchalcum brass-made.
Each art piece is designed with a different processing technique balancing between reinterpretation of the ancient and approach to the contemporary. The inspiration for these sculptural objects is the ancestral call of humans towards fire and their attraction for the sky and the stars.
Temporaneo by Gumdesign
Gumdesign is a creative studio founded in 1999 by designer Laura Fiaschi and architect Gabriele Pardi to work on architecture, industrial design, graphics and art direction for companies or events. Their works have a conceptual and rational approach in common with a sensitivity for uncommon design, minimal lines and materials quality.
Inspired by the rules used to teach children how to count, Temporaneo is one of their witty creations: a perpetual calendar made of Tunisian stone and brass. The concept behind Temporaneo differs from the typical logic of classic calendars, teaching and communicating the value of time to adults. All materials are processed with a numerical control machine, enabling an extremely precise and clean-cut for a minimal and elegant piece of decor.
Highlight by Giulia Farenceno Casaro and Johannes Kininger for High-Society
High-Society is a sustainable design start-up based in Italy, founded in 2015 by craftsman Johannes Kiniger and designer Giulia Farencena Casaro, that creates plant-based lighting pieces recycling local post-industrial waste. Their purpose is to point out the importance of evaluating waste as a primary resource by exploring new production processes.
The Highlight pendant lighting collection is a set of plant-based lampshades, produced using by-products found in the agricultural industry. All the leftovers used as raw materials are collected from local productions, turned into powder and compression-molded by adding a bio-based binder through a low-temperature machine. The pendants are finished applying a natural wax coating.
The compression of the agricultural waste creates natural-looking creations, with an unpredictable surface pattern to create unique lampshades, designed to suit modern interior spaces.
Origami by Patricia Urquiola for Budri
As if the marble was paper, the Origami collection of living tables is inspired by the ancient Japanese origami technique: thanks to the eclectic design of Patricia Urquiola and the masterful experts at Budri, the stones bend at a 90-degree angle to create both the top and its support in a graphic game of continuity and colors.
Handcrafted with noble materials, the tables are available in different combinations of colorful patterns that contrast with the clean and contemporary lines of these bold, eye-catching pieces.
Bookshape Modulus for Lettera G
The Milan-based design studio Lettera G was born in 2007 by the historical Italian company Giovanardi spa.
Bookshape Modulus is a metal-made wall or countertop bookcase with a funky taste: the spaces to store the books follow a precise "preordained disorder", to create a bookcase with an unpredictable design. Shapes and compartments are positioned horizontally, vertically and obliquely in this sculpture for culture.
Certosina by Enrico Girotti for LapiegaWD
LapiegaWD is a brand founded by designer Enrico Girotti, treating metals as flexible materials to create fluid and elegant objects with essential graphic traits.
Certosina is the result of this refined design approach: a tribute to an archetype of a wooden chair. Certosina is made of metal wire bent in a sinuous motion that shapes the structure and the backrest.
Riflessi by Böjte-Bottari for Paola C
Böjte-Bottari is a Milan-based multidisciplinary design studio led by István Böjte and Gaia Bottari. Inspired by the new and contemporary design and starting from the fusion of different educational backgrounds, the studio focuses on the creation of valuable brand experiences.
They designed Riflessi for Paola C: a collection of mouth-blown borosilicate vases with a refined and minimal design. The vases stand out for a glass band, slightly detached from the cylindrical base, specifically designed to accommodate the different varieties of flowers and to gently lean on it. The vases are available in natural and delicate nuances of color between pink and amber, creating a fresh and contemporary allure in any environment.
Lamps by Alessandra Cinti and Elisa Palladinelli for Seà Sesign
Alessandra Cinti and Elisa Palladinelli, founders of Seà Sesign, describe their works as a pursuit of utopia, in addition to the feminine touch. Elementary Oriental Atmosphere – EOA is a brand by Seà design, developing the relationship between form and function.
"A bit of Bauhaus for conceptual rigor, a touch of Japan for clean lines, and a dose of innovation to reinvent the simplest objects" is the recipe for their design. The minimalistic lamps explore Plexiglass through simple yet sophisticated cuts, emphasizing distinctive perimeters of the shape beyond transparency.