Design
Your guide to the 10 best design museums in Milan and around
Calling out to all design lovers – hop on to explore museums that you can visit all year!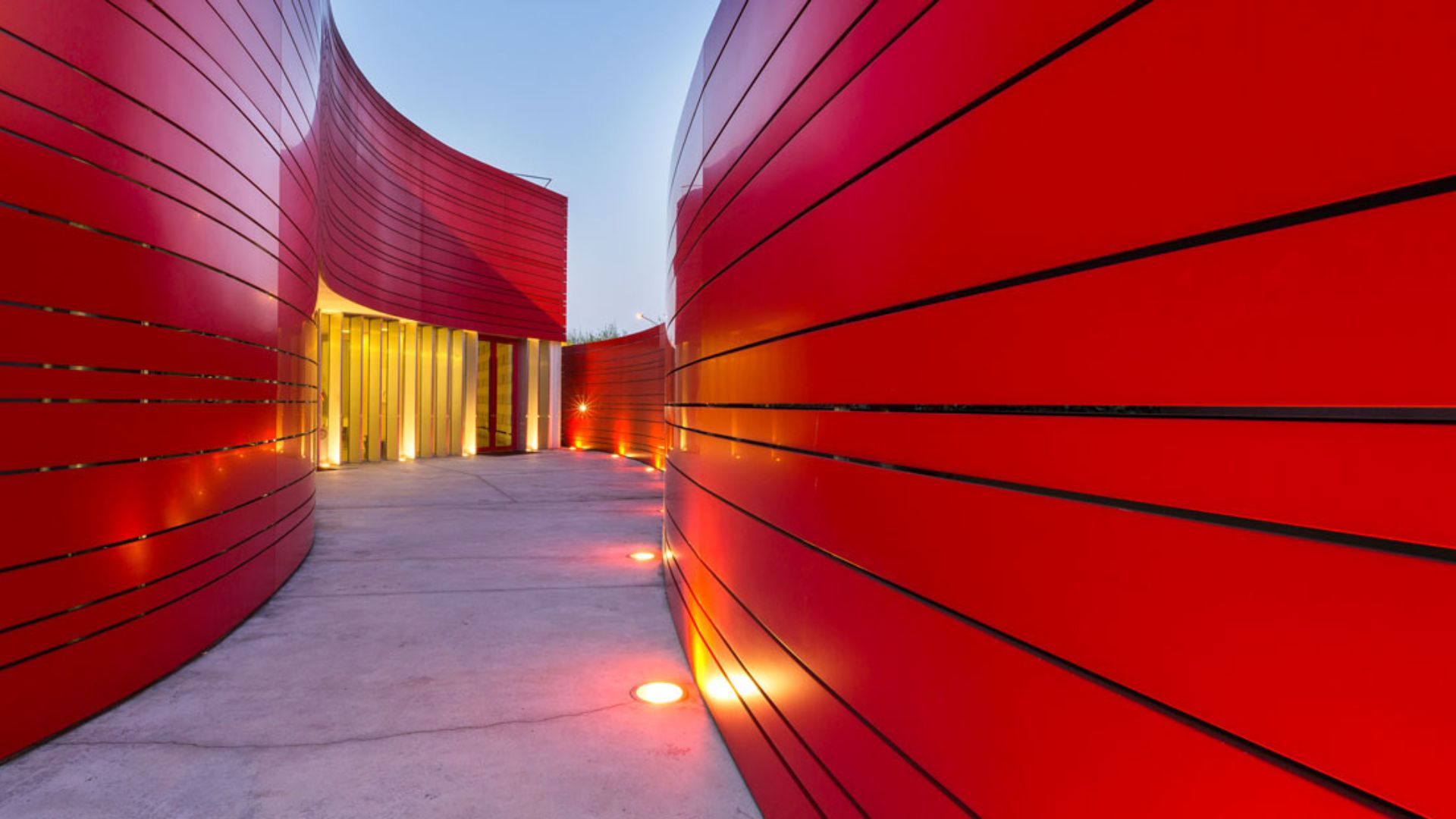 DesignWanted collaborated with MuseoCity to create a guide featuring the 10 best design museums in Milan and around that showcase design all year like you've never seen before!
Displaying years of history and innovation as well as paying tribute to the community – there are an endless number of museums today. Brilliantly promoting and giving value to the great cultural heritage of the city of Milan – MuseoCity is a nonprofit organization.
It was born in 2016 when a group of likewise individuals fond of museums and culture decided to join forces to start-up a new exciting project. Since then, together with the Comune di Milano Assessorato alla Cultura, MuseoCity organizes a three-days urban festival 'Milano MuseoCity' that involves the city and its citizens.
"Our mission is to engage as many people as possible with the museums of the city, shifting their view of a museum being boring and old fashioned to a more attractive comfortable place open to the public!" says MuseoCity.
From Museo Kartell to MUMAC, ADI Design Museum, Ctrl+Alt, Fabbrica Poggi, Museo Tecnica Elettrica, Museo Barca Lariana, Museo Molteni, Museo Storico Alfa Romeo and Museo Macchina da Scrivere.
10 design museums in Milan and around:
Museo Kartell
With the aim of conserving, promoting and enhancing the cultural, ideal, material as well as intangible heritage of the company – Museo Kartell was born in 1999 by Claudio Luti.
The building, designed by architects Anna Castelli Ferrieri and Ignazio Gardella, is now considered one of the most interesting examples of industrial architecture in Lombardy!
​​Based in the Kartell plant in Noviglio, just outside Milan – its ever-growing collections are made up of over 8,000 objects, 5,000 drawings and 15,000 photographs that'll give you a precise picture of the evolution of Kartell's history and its production.
Among these stand out the housewares, lamps, furniture, laboratory items, furnishing and car accessories that have contributed to the change of the domestic landscape and that have entered our daily life as iconic objects of Italian design.
MUMAC
MUMAC, Gruppo Cimbali's Coffee Machine Museum – is the first and largest permanent exhibition completely dedicated to the history, culture and world of professional espresso machines.
Embodying a wealth of knowledge in an unparalleled storytelling venue located in Gruppo Cimbali's headquarters in Binasco, on the outskirts of Milan – this unique place chronicles more than 100 years of history, technology, design and Italian style of an entire 'Made in Italy' sector.
With space for training as well as spreading the culture of espresso machines and the quality of Italian espresso throughout the world, this cultural hub consists of – a Coffee Machine Museum displaying the Cimbali and Maltoni collections, a historical coffee library, an academy for training and promoting coffee culture and Hangar 100, a multifunctional adjoining space for temporary exhibitions.
ADI Design Museum
Milan has a new educational and research center – the ADI Design Museum.
A new point of reference for the design community with the objective of informing the general public as well, it's a place dedicated to the Compasso d'Oro Collection.
A dynamic location with its doors open to creativity and design culture – this museum is located in Piazza Compasso d'Oro 1 and is part of a former industrial zone with a very high architectural and urban impact.
Offering a vision and a sense of modernity – this narrative and experiential space is open to interaction, exchange and not aimed solely at design enthusiasts.
Its permanent collection is the backbone of a constantly evolving narrative system which is accompanied by a selection of in-depth temporary exhibitions and constantly changing ventures.
Ctrl+Alt
Allowing one to travel through time to discover the history of technology, the Ctrl-Alt museum was created as an initiative by comPVter – a cultural association with the aim of promoting the history of technology, with a constant focus on emerging technologies and innovations.
Founded in 2008, over the years comPVter has collected more than 2,000 pieces, repaired the most significant models and exhibited these in numerous thematic exhibitions thus forming the Ctrl-Alt Museum housed in a historical building in the city of Pavia.
Its collection comprises everything from digital computers to calculating machines, peripherals, programmes, historical documents, technical drawings as well as photographs.
Fabbrica Poggi
Fabbrica Poggi is the result of the recovery project of an industrial structure for the creation of a center for design, architecture and art.
​In Pavia, fifteen years after the conclusion of the furniture production of the Poggi company, the renovated premises in addition to a permanent collection now offer – spaces for events in the field of design and art such as workshops, exhibitions, conferences, product presentations, photo shoots and educational activities.
The most significant pieces of historical series production are presented in chronological order as well as some prototypes and special studies.
Museo Tecnica Elettrica
A part of the University Museum System of the University of Pavia – Museo Tecnica Elettrica stems from the fascinating story of the most important scientific discoveries and inventions related to the study of electricity from its origins to this present day.
In a space of 5,000 square meters, more than 7,000 objects are exhibited – unique and original pieces from some of the most important Italian industrial and scientific-educational collections.
The museum is characterized by the presence of large objects that are particularly significant in the history of electrical science and the changes it has brought about in everyday life.
For instance, it preserves an alternator from the Paderno d'Adda power plant, a Milan city tram, a particle accelerator, a wind generator and Eta Beta, a nuclear fusion generator resulting from an important Italian scientific project.
Museo Barca Lariana
Situated in Pianello del Lario (CO), in a stunning old nineteenth century spinning mill, Museo Barca Lariana, the International Museum of Vintage Boats showcases a collection unrivaled to anywhere across the globe.
Its exhibition rooms and storage areas house over 400 historic treasures including rowboats, sailboats, gondolas, work boats, fishing boats, cruisers, competition speed boats as well as hunting and smuggling boats.
Additionally, the rooms in the museum showcase many others that have been featured in the evolution of nautical design – canotti automobili from the turn of the twentieth century and two splendid late nineteenth century English sailing ships designed by Linton Hope, father of the AD Flying Boats.
Museo Molteni
The Molteni Museum was inaugurated in 2015 to celebrate the Molteni Group's 80th anniversary and its aim was to stage the company's story, its identity and core values.
In 2021 the museum was moved to an extraordinary Glass Cube space located in the Molteni Compound gardens and was revamped by Ron Gilad.
It beautifully showcases the company's achievements – products, prototypes, stories and images – as well as narrates extraordinary stories of those who have invented, produced and built objects, work and social relationships.
Welcoming people from all over the world, it hosts a permanent collection of approximately 50 iconic products and original prototypes belonging to the group's companies – Molteni&C, Dada, UniFor and Citterio – and features an area destined to host temporary exhibitions and special initiatives.
Museo Storico Alfa Romeo
The Museo Storico Alfa Romeo shares the legendary story of the brand, via a project and an installation designed to reflect its values – historical presence, beauty and speed – an essential part of the Alfa Romeo DNA.
Here, you can admire cars after cars, travel through the company's glorious history as well as additionally discover stories and curious facts with the help of videos, images and interactive access points, in a crescendo of emotions.
Museo Macchina da Scrivere (Typewriter museum)
A typewriter museum, Museo Macchina da Scrivere opened in Milan in 2006 by a passionate collector – Umberto Di Donato.
His ultimate goal was to pass on humanity's efforts to invent a magical machine that would overcome the previous writing method of the quill pen.
In this museum, you can be sure to find more than 2,000 typewriters and mechanical calculators from across the globe. Some of them belonged to people, such as – Ernest Hemingway, Indro Montanelli, Camilla Cederna, Francesco Cossiga, Matilde Serao and many others!