Mobility design
These electric off-road vehicles prove that the future lies in sustainability and beauty
This year, a wave of new electric off-rod vehicles will hit the world's major markets. We've selected some of our favorite concepts, which show that sustainability and awe-inspiring design go hand in hand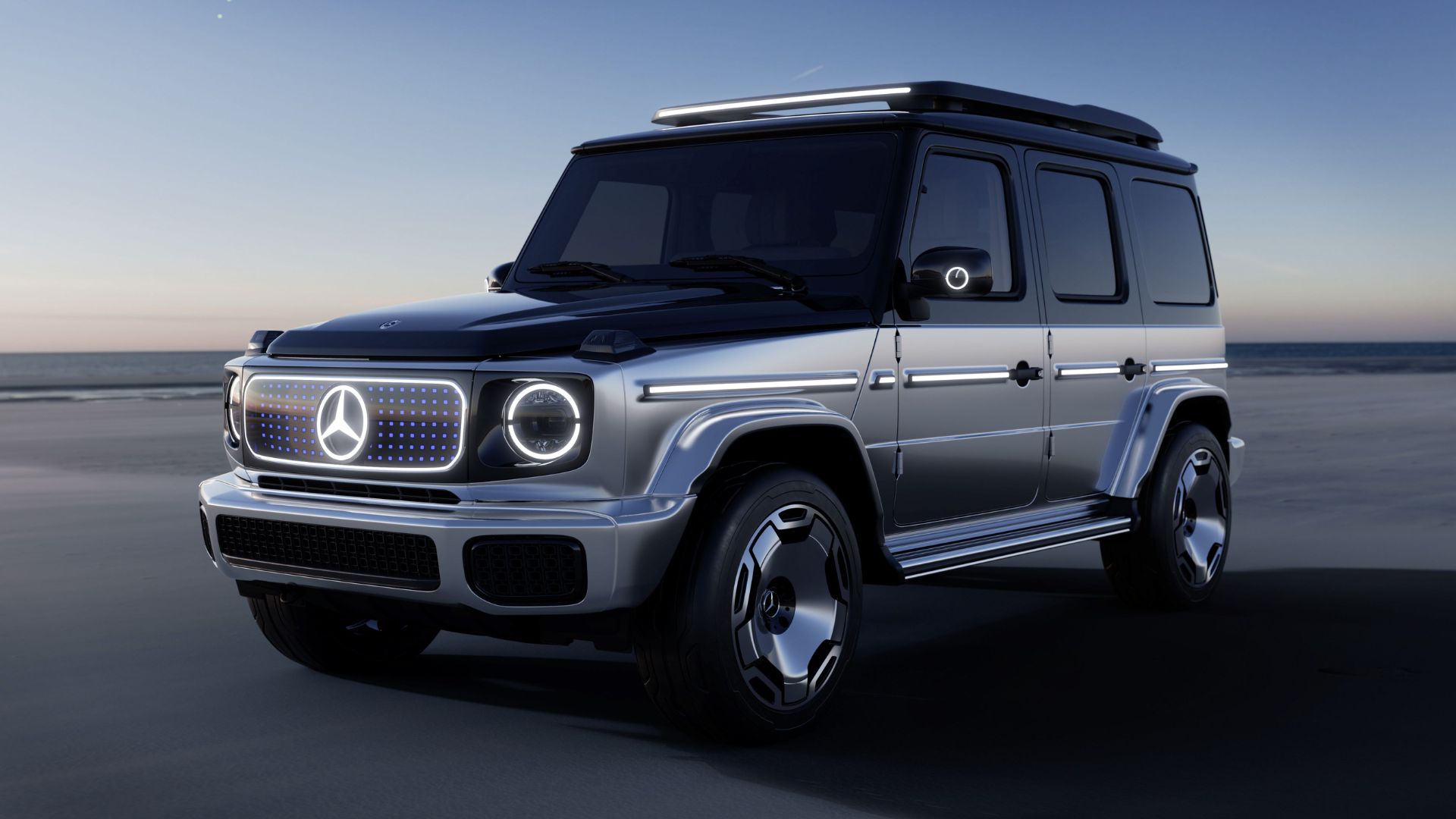 Trying to follow the demand, many manufacturers now join in on the fun, offering their take on modern electric off-road vehicles.
Bringing more sustainability and lower overall maintenance costs, electric cars are becoming more popular by the day. In fact, the number of electric vehicles sold in the United States alone rose by two-thirds in 2022. The trend isn't likely to disappear any time soon.
We've selected some of our favorite concepts, which show that sustainability and awe-inspiring design go hand in hand.
1. Audi AI
Although expedition vehicles are typically associated with oil-driven 4×4 trucks, Audi AI showcases they can also be highly technological and sustainable. The car, first presented at IAA in 2019, offers a new concept for off-roaders. Providing superb off-road abilities, The Audi AI: Trail Quattro boasts a futuristic look and is highly functional.
The first details that catch the eye are the glass windows, which make up most of the cabin. Thanks to the high battery capacity, its users won't have to worry about staying close to charging stations.
2. RINDEV Unity
If you'd like to explore outdoors in style, all you have to do is hop on the RINDEV Unity. The battery-powered off-road vehicle has a state-of-the-art powertrain that generates an impressive 507hp. On a single charge, the car can deliver a range of up to 350 miles. A convenient addition to the vehicle is its self-diagnostic AI system, which alerts the user in case anything breaks or fails.
Another detail we love? The vehicle's incredible versatility. RINDEV Unity is equipped with removable windows and doors, which means you can customize it depending on your needs.
3. Wolfgang Thundertruck
For many, a vehicle is much more than just a means for moving around. This electric off-road will surely impress even people indifferent to fancy cars.
Wolfgang's design is incredibly sleek and futuristic and maximizes the versatility of the EV drivetrain. Delivering superior off-road performance, the vehicle will be an excellent pick for outdoor enthusiasts who care about functionality and sustainability.
Created by the LA-based design agency Wolfgang, Thunderstruck was made to challenge and upgrade the current automotive design concepts and principles.
4. NIKOLA NZT
A simpler-looking yet another impressive electric off-road vehicle is NIKOLA NZT. The next-generation project is loaded with cutting-edge tech. This 590 horsepower ride should provide a range of 150 miles per charge, making it an excellent pick for near and far adventures.
The off-road vehicle prides itself on a fully integrated Rockford Fosgate system, so you'll have a blast listening to your favorite tunes on the go.
5. Tesla Cybertruck
This stunning electric off-road vehicle is not yet available on the market, but the proposed concept is enough to get us excited. The Quad Motor Cybertruck will supposedly have independent motors, which will provide an ultra-fast response. What's more, the exterior is shell-made to offer ultimate durability and protection.
According to current plans, the Cybertruck should start manufacturing in mid-2023.
6. Mercedes EQG
We're ending our list of amazing electric off-road vehicles with Mercedes EQG. The stunning drive will have four individually controllable electric motors. Thanks to this impressive setup, the car should be more capable than the gas-powered G Wagon.
The design of the Mercedes EQG is as spectacular. From what we know, the vehicle will have a two-tone color scheme. The top will be in gloss back, while the bottom – in gloss aluminum. As the company explains, the design is G-Class through and through. The vehicle will feel more at home on rugged terrain than anywhere else, which makes it well-suited for wild adventures.
End notes
Uncompromising off-road capabilities, futuristic design, and better sustainability – the future of automotive design is bright and exciting. We can't wait for these concepts to hit the market (some already have) and make adventuring outdoors even more pleasurable.