Furniture design
This alluring object boasts unique joints, soft curves and overlapping layers
A one-of-kind sideboard beautifully accommodating style as well as endless storage needs – Teixeira Design Studio skillfully fabricates Embrace.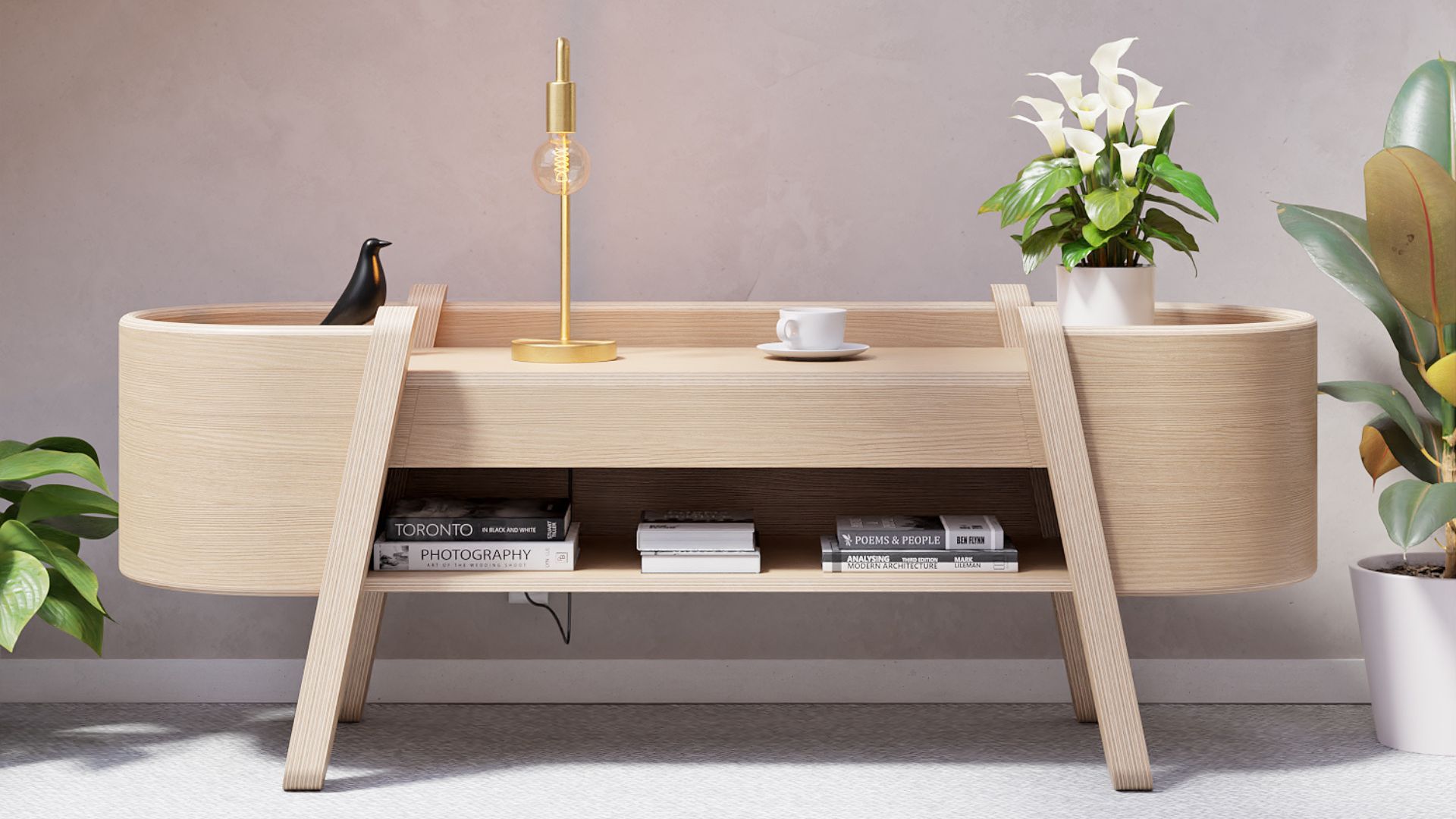 Beautifully accommodating style as well as endless storage needs, Portugal-based Teixeira Design Studio skillfully fabricates "Embrace" – an alluring sideboard boasting unique joints, soft curves and overlapping layers.
Widely known for brilliantly crafting truly one-of-a-kind innovative objects that harmoniously blends with any interior, offers smooth functionality and is a feast to the eyes – "design is simply an attitude" says founder João Teixeira.
Featuring a soothingly curvaceous and sleek aesthetic, this eclectic piece of furniture's most distinctive element is that it effortlessly lies on the curved warm plywood band which hugs the overall unit – from which its name is born.
Showcasing how its curved shapes could seamlessly fuse together while offering an interesting and appealing contrast at the same time, the initial starting point for this conceptual product with a Scandinavian feel was the leg joint.
With a goal of having a minimalistic approach on the design language balanced with functionality, it maintains a soft silhouette despite the strong materials utilized for its construction.
This eye-catching object further comprises a series of clever solutions for hidden storage and cable management – keeping essentials accessible yet out of the way when not in use.
Poised on four legs, its top can be utilized as a coffee table while one can find – two side drawers with a vertical opening, a conventional drawer in the middle and an open shelf at the bottom that can house magazines as well as other accessories.
Additionally, its upper cabinet creates an offset in comparison to the curved panel adding the possibility to easily pass cables through the gap.
"Embrace can either work as a – media unit or even as an entrance piece too!" Teixeira adds.