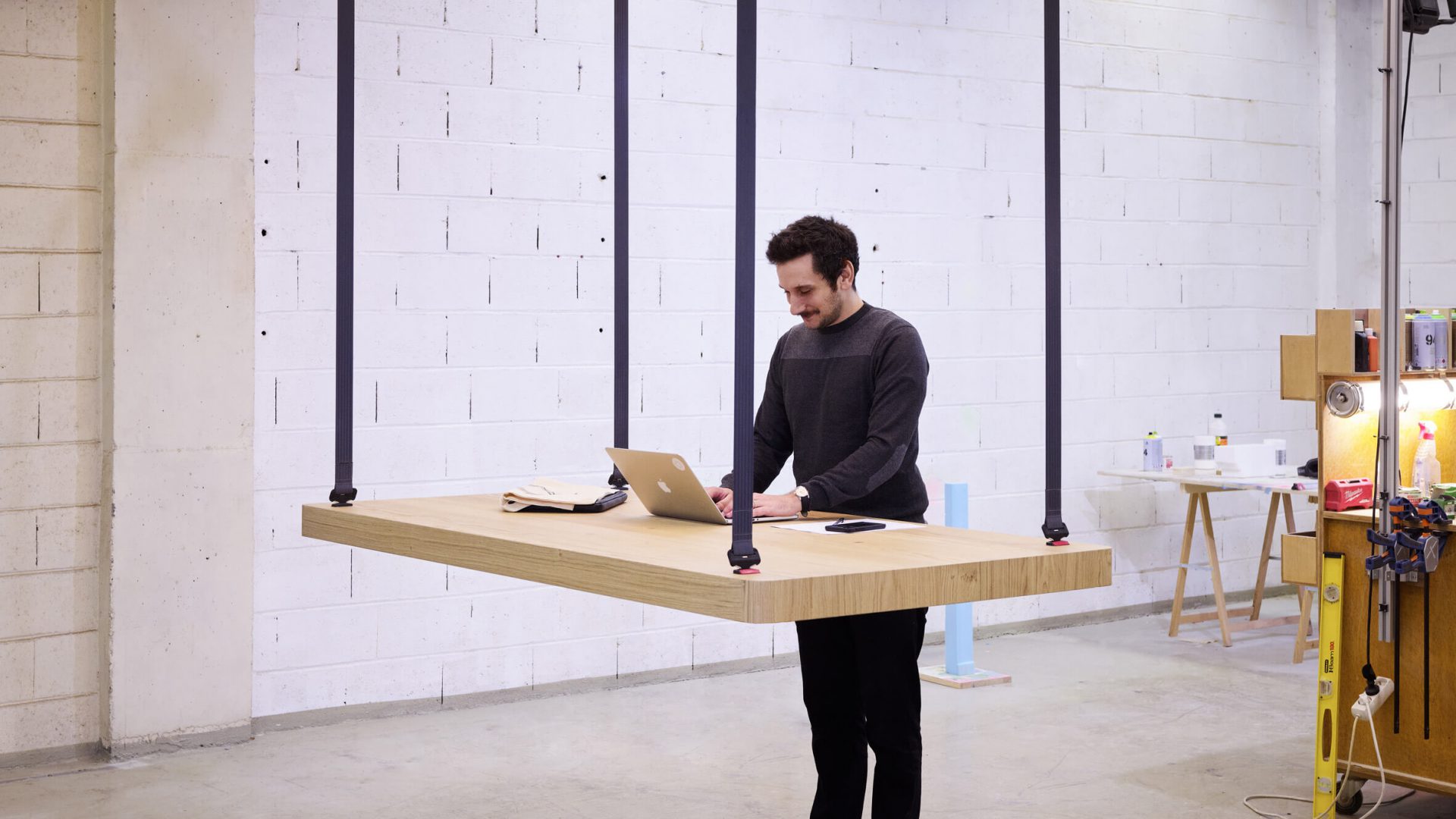 Designed with flexibility and adaptability in mind, the Flying Table is a unique piece of furniture by Paris-based studio JCPCDR Architecture.
As a study around the paradox between simplicity and technology, this fun table was designed by JCPCDR Architecture as an everyday architectural object, versatile and functional. The idea for the Flying Table was born when the designer, Jean-Christophe Petillault, was working on a variety of office refurbishment projects in Paris and was always trying to find ways of making the spaces more adaptable.
The table can be utilized as a dining table, desk and even a meeting table, this is possible by the mechanism inside it. The mechanism itself is very simple and was made possible by several techniques inspired by everyday objects such as detachable straps like seatbelts, electric curtain motors, integrated lighting, and folding legs.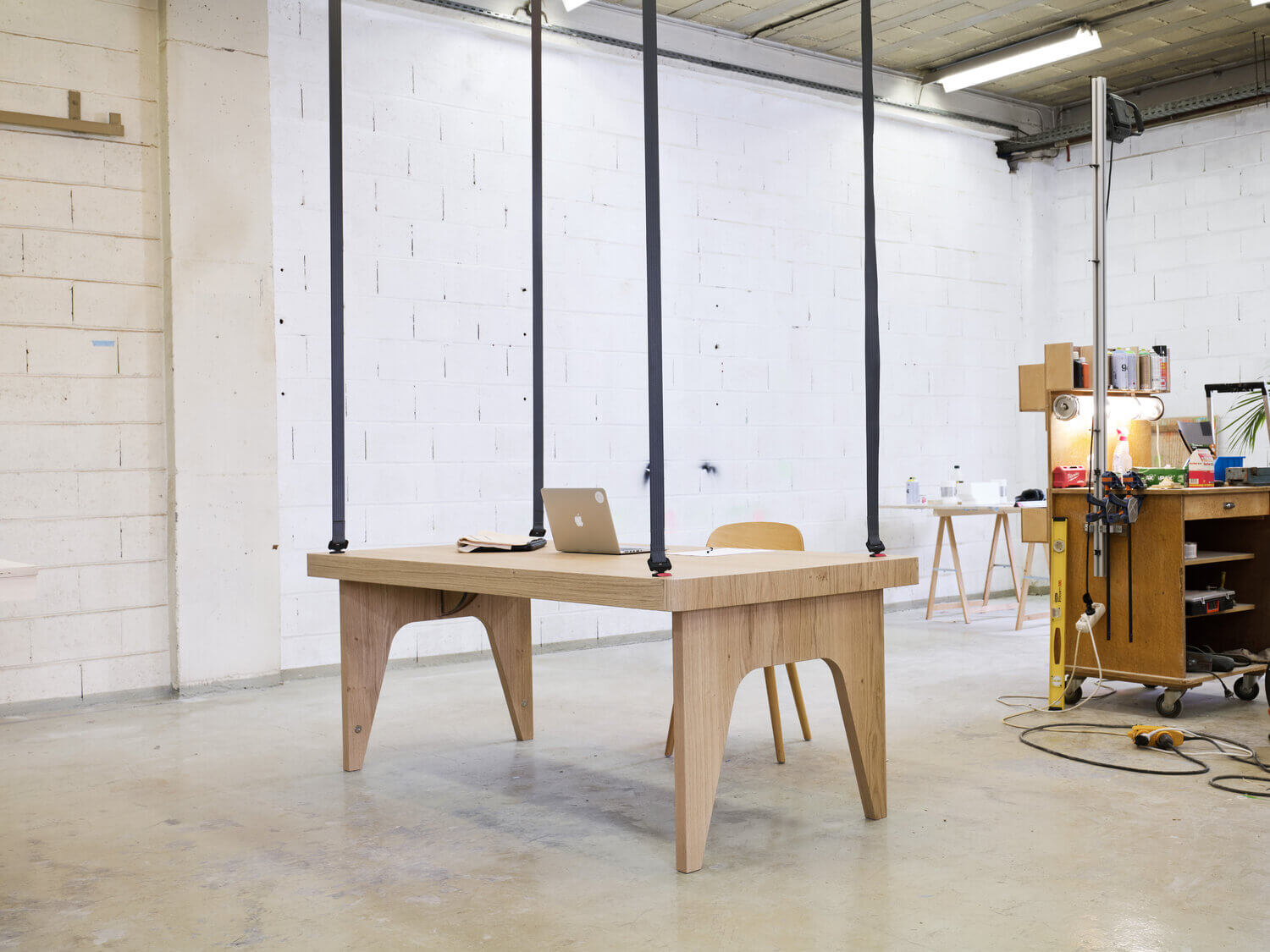 The table is made out of oak and can be left suspended by the straps that are wound around a remote-controlled shutter motor allowing for the table to gradually suit the height desired by the user, or it can be lowered to the floor by unfolding its four legs located underneath. When the table is brought to the floor, the straps around the table can be detached and retracted back to the ceiling until they are needed again.
JCPCDR Architecture used custom lighting to integrate into the ceiling dock where the table rests when unused. This was a functional element as well as a decorative one, the combination of lighting and materials make the large piece of wooden furniture seem lighter while adding a unique and futuristic look.
All the details used in the mechanism of the Flying Table, such as the remote control transmitters, are hidden in a rather rustic-looking tray with sleek, contemporary lines. As a desk, dining table, meeting table or coffee table, this piece of furniture is designed in a spirit of flexibility which allows it to adapt to several uses or spaces while offering an object with a strong visual identity and without compromise.