Furniture design
Reinventing the four poster bed: interview with Michael Raymond on the Glint Bed
Micheal believes in creating practical yet stunning products for everyday living by using high-quality materials, leading technology and handcrafting skills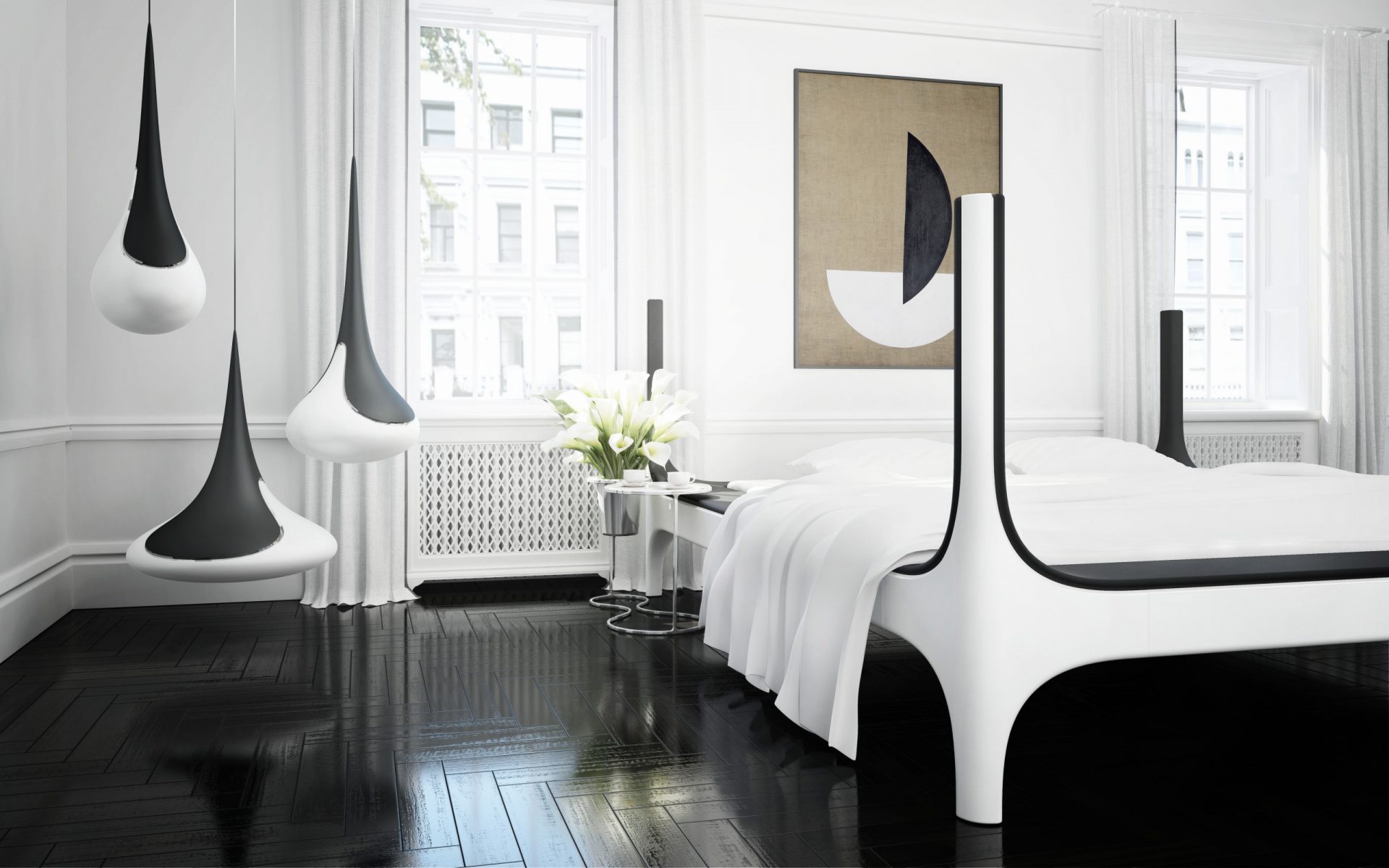 The Glint bed is a modern four-poster bed designed by Michael Raymond – UK based product designer, winner of the Charles McCaskie Royal Academy of Engineering Prize.
Michael Raymond brings back in trend the four-poster bed designing the Glint Bed as part of a collection named after a specific design detail: the polished geometric chamfer edge that runs around the design to reflect the light and "glint".
DesignWanted had the opportunity to interview Michael Raymond to learn more about his design journey as well as the features and the future of the Glint collection.
How long have you been in the design field?
Michael Raymond:
"I studied Industrial Product Design at Coventry University and it was there that I found my passion for furniture and lighting design. I graduated in 2007 and moved to London soon after to begin my career in design."
What inspires you as a designer?
Michael Raymond:
"I am inspired by natures organic and geometric forms. I try to incorporate both of these ideals in to each of my pieces. The Glint Bed for example is organic and curved when you look at it from a distance but when you get up close you can see more refined geometric details.
Designing comfortable and useful products is a priority for me. I won't waste precious resources, time and energy to make something that is just pretty to look at, it has to serve a purpose to.
My vision is to create functional yet flawlessly beautiful products that bring pleasure and luxury to everyday living, using the finest materials, cutting edge design technologies and handmade skills."
You have a very original and unique design style: who is the target customer for your products?
Michael Raymond:
"My target customers expect their brands to offer the unexpected. They are highly active online researchers when it comes to choosing pieces and desire exclusivity and personality from their purchases.
Each piece that I design will come personally signed and numbered by myself to create a truly unique product experience. "
How do you sell and distribute your products?
Michael Raymond:
"At the moment the mirror polished steel version of my Glint Table (the first piece from my debut collection) is available to pre-order online directly from my website. I will be exhibiting the Glint Bed, Glint Table and Glint Pendants at ICFF in NYC in May 2020 and then at DesignJunction in London in September 2020.
For the time being the Glint Bed and Glint Table will be made to order and customers can contact me through my website to make inquiries and place pre-orders before the exhibitions take place. The Glint Table currently retails at £3750 for the mirror polished steel version.
The Glint Bed and Glint Pendant price ranges still have to be announced. I am working with my manufacturers at the moment to get the best prices.
The Glint Pendants are currently being fabricated in Greece through a collaboration with Inomo Design who are a prominent retail manufacturer of sophisticated furniture and lighting. They will be exhibited towards the end of 2019 and available to purchase from both of our websites.
I have a plan in motion and my ultimate goal is to open a physical studio once I have exhibited my first collection. It will be a space to prototype new pieces as well as house my current collection and to greet clients face to face. "
What is the story behind the Glint Bed?
Michael Raymond:
"My initial idea when exploring the forms used in this design was to create a chair. But I thought that would be too easy and wanted to go bigger in scale. I've always been attracted to the idea of a four poster bed but they all looked the same, chunky and outdated.
Instead, I thought about creating an elegant monochromatic low slung version that would be upholstered in leather and that appeared to float. Sleep is essential to a healthy life and well-being. That elevates the bed from a piece of standard everyday furniture to that of a primary piece.
My idea was to envelop the user with textures, details and the soothing scent of leather. I imagined that falling asleep and waking up in this bed would be something quite special."
Why did you choose a monochromatic palette for the Glint four poster bed design?
Michael Raymond:
"I like simplicity and the monochrome palette fits that ideology perfectly. It's a timeless combination and when done correctly it oozes elegance and luxury."
What is the idea behind the form of the Glint Bed?
Michael Raymond:
"I believe that symmetry is important when creating a minimalist monochrome look. The legs and posts are mirrors of each other and have been taken as thin as they can go without detracting from the structural stability of the design.
I made it low slung as a way to contrast the traditional idea of a four poster bed. They tend to reach high to the ceiling but I wanted my posts lower so that the detail and materials could be better appreciated at eye level.
There is a polished geometrically chamfered edge that goes all the way around the design and it is there to catch the light and 'Glint', which is the name of the collection. The rest of the bed frame is painted super matt to contrast this detail. This 'Glint' detail is also on the Glint Table and the Glint Pendants."
What materials and techniques have been used in the production of the Glint four poster bed?
Michael Raymond:
"The bed frame is fabricated from timber with a steel reinforced sub-frame and will be constructed by hand in London. The upholstered sections will also be fabricated by hand in London so that I can be there to make sure everything is perfect.
I initially thought about using animal leather but I have recently been looking for vegan leather alternatives to keep the impact on our planet as low as possible. I am an avid supporter of British manufacturing techniques and sustainability and pride myself on finding and utilizing recycled materials.
For example the Glint Table uses 95% recycled steel and the brass version is fabricated from 100% recycled brass."